Lighting design is a dynamic architecture field vital in creating our living and working spaces' ambience, functionality, and aesthetics. As technology advances and design sensibilities shift, new lighting trends emerge, offering fresh perspectives on how we illuminate our environments. In exploring the top five lighting design trends, we delve into the captivating world of innovative luminosity. 
From sustainable solutions that embrace energy efficiency to the integration of smart lighting technology that grants us unprecedented control, as well as a vintage comeback, these trends are transforming the way we perceive light and influencing the essence of modern interior and exterior design.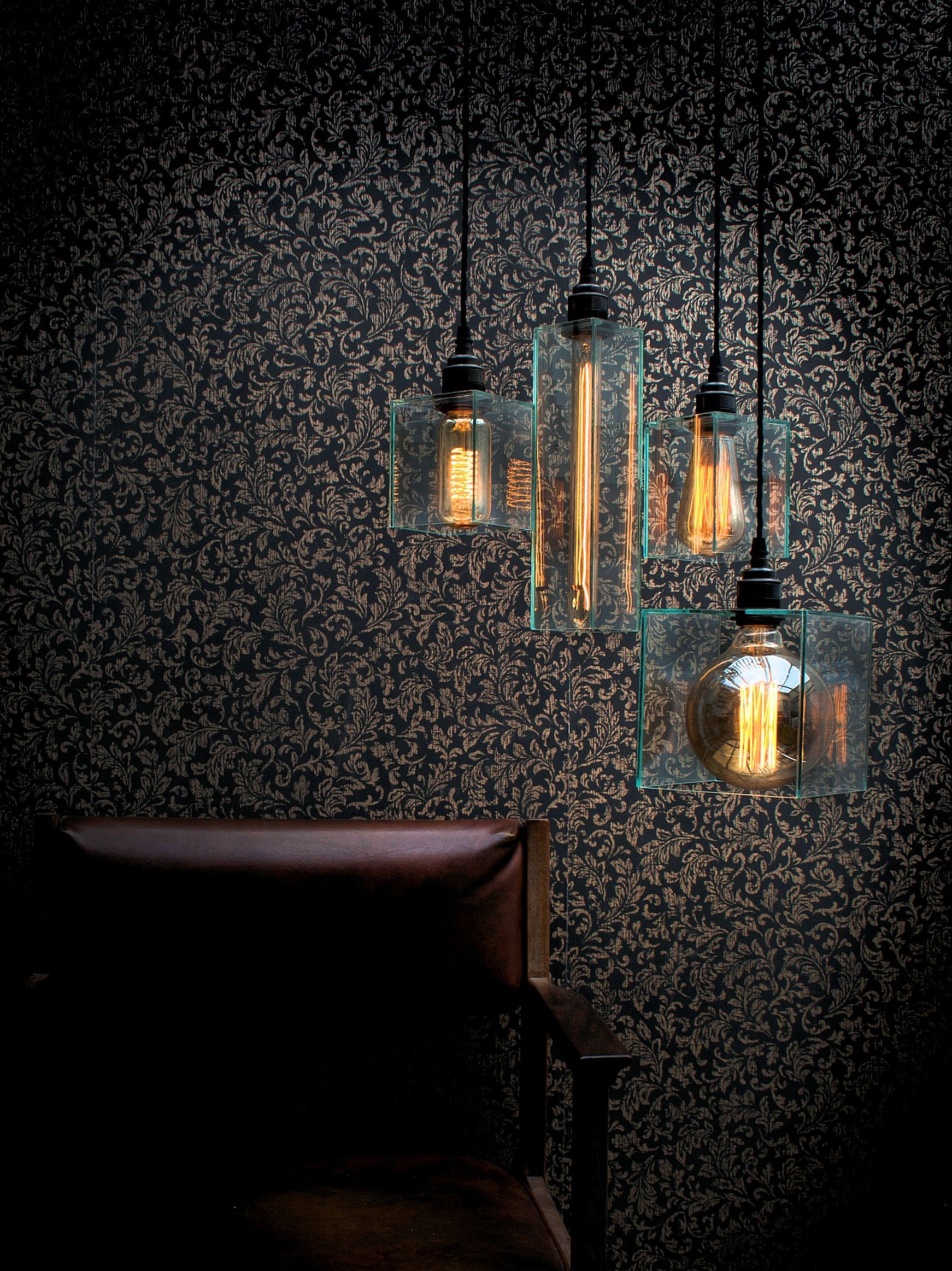 LED Lighting
With growing awareness of environmental issues, the prominence of energy-efficient lighting solutions has surged. LED technology has taken the lead due to its extended lifespan, reduced energy consumption, and versatile design possibilities. Love them or not, LEDs have secured their place and the importance of stylish, sustainable, and energy-efficient lighting has been a trendsetter and a favourite in the lighting sphere. 
In recent years, competition has unfolded among light bulb manufacturers to introduce energy-saving alternatives to the widely used traditional incandescent filament bulb. As a result, several manufacturers have stepped up to the challenge, now offering dimmable LED, black light, and high light iterations of Edison's original incandescent invention.
In summary, LED lighting offers numerous benefits due to its energy efficiency, extended lifespan, and versatility in design. They consume less energy than traditional bulbs, reducing electricity bills and environmental impact. With a longer operational life, they require fewer replacements, reducing waste. Their compact size and directional illumination enhance design possibilities.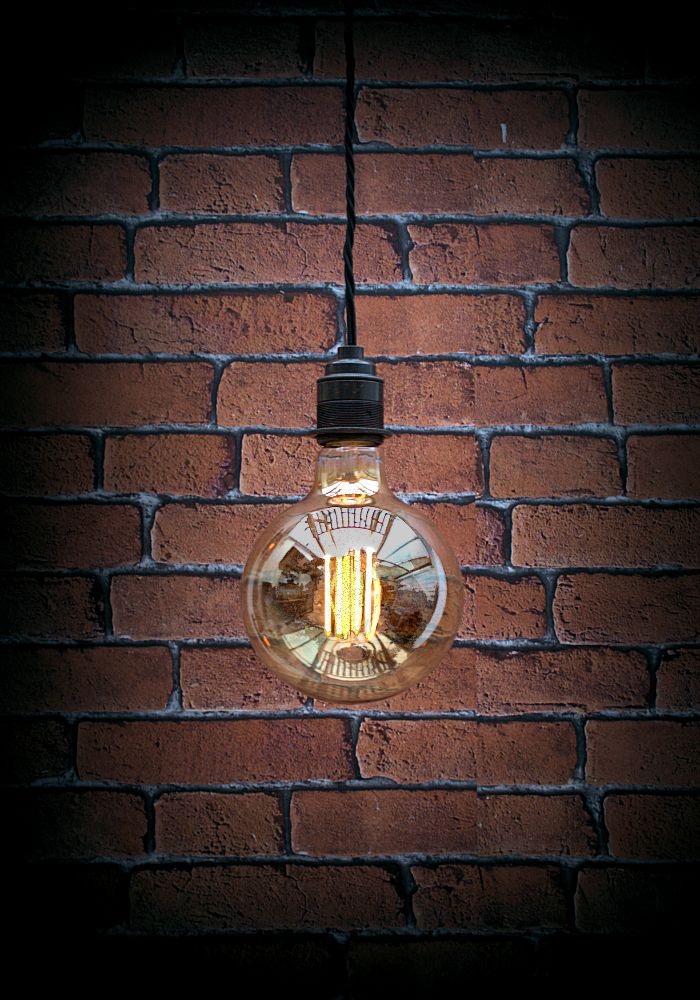 Smart Lighting
Incorporating smart technology into lighting systems has enhanced control and personalisation. This encompasses functionalities such as remote manipulation, dynamic colour changes, and the capacity to adapt lighting intensity according to time or activities. LED technology has solidified its presence, and now smart lighting controls are the imminent trend. 
The familiar dimmers and sensors are evolving with the help of smart technology. Wireless devices are considered standard, with smartphones and tablets commonly serving as remote controls for home lighting. However, lighting has transcended its traditional role. The refinement of Li-Fi, which employs light for communication similar to Wi-Fi, is currently revolutionising homes, shops, and indoor spaces.
Smart lighting offers enhanced convenience and energy efficiency. It allows remote control, adaptable brightness, and colour variations. Automated scheduling based on activities or time of day promotes comfort. Integration with smart devices streamlines control, reducing the need for manual adjustments. Overall, it optimises lighting experiences while conserving energy and reducing costs.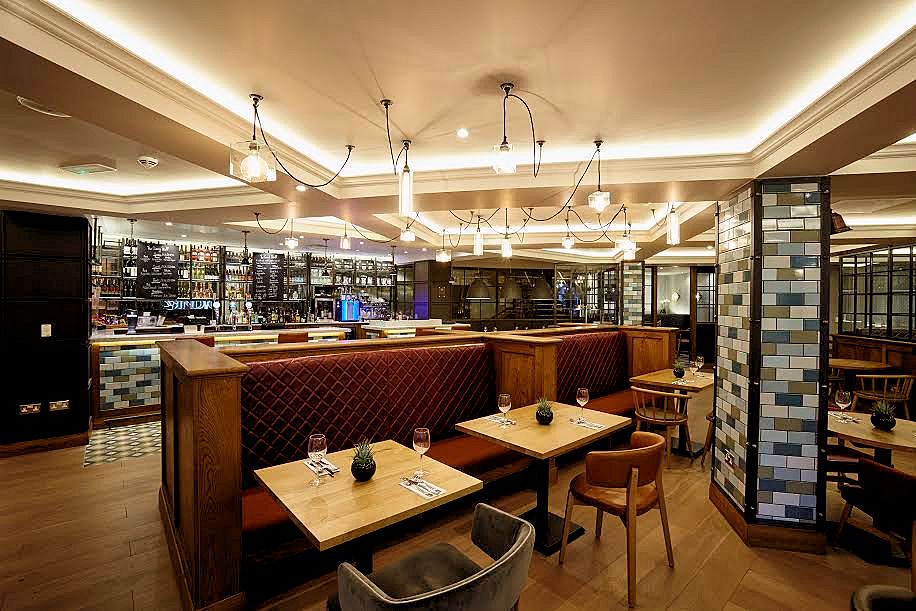 Biophilic Lighting 
The biophilic design represents a harmonious synergy between the natural world and the built environment, ushering the outdoors into our indoor spaces. In the realm of lighting design, this trend takes on a transformative role, as it seeks to infuse interiors with the serenity and vitality of nature for home lighting. Lighting fixtures inspired by biophilic design often incorporate organic shapes, hues, and textures reminiscent of the outdoors. These designs may mimic the dappled sunlight filtering through leaves or the gentle glow of a sunset, evoking a sense of calm and connection in contrast to high light.
Biophilic lighting supports human circadian rhythms by simulating natural lighting conditions, promoting better sleep patterns and overall well-being. The integration of this design philosophy isn't merely aesthetic; it's grounded in scientific research that highlights the positive impact of nature-inspired environments on mental and emotional health. Biophilic lighting's ability to reduce stress, increase productivity, and enhance cognitive function makes it a compelling choice for spaces ranging from offices to healthcare facilities.
Embracing biophilic design through lighting fosters a sense of tranquillity and encourages a rekindled relationship with nature. It serves as a reminder of our innate connection to the natural world and its profound influence on our physical and psychological harmony.
Pendant Lighting
Pendant lighting has emerged as a significant trend in interior design, captivating both homeowners and designers alike. This trend is fueled by the unique blend of functionality, aesthetics, and versatility that pendant lighting brings to various spaces.
One of the key benefits of pendant lighting is its ability to serve as a statement piece. These fixtures come in various styles, sizes, and materials, allowing them to effortlessly complement any interior decor theme.  Beyond aesthetics, pendant lighting offers practical advantages. Suspended from the ceiling, like chandelier lighting, pendants provide focused and localised lighting, making them ideal for task lighting in specific areas. 
Pendant lighting also excels in its adaptability. These fixtures cater to various lighting needs and preferences with adjustable heights and light intensity options. Additionally, the availability of dimmable pendant lights allows for creating diverse atmospheres, from bright and refreshing to soft and intimate, enhancing the mood of any space.
In open-concept layouts, pendant lighting can serve as a visual guide that delineates different zones within a room. This helps define each area's purpose and creates a sense of coherence in the overall home lighting design.
One such installation of multiple pendants was carried out by Blackburn based design company Tyson Lighting. "We wanted to use the filament lamps in the scheme as we love the beautiful ambiance that they create. The warm glow that they give off really adds an edge to the surroundings and can be the difference between a good scheme and a great scheme" says Bunmi Fayomi the Commercial Manager at Tyson Lighting. "We love the quality of the Alchemist fittings and the combination with the Edison lamp really adds something different to the design".
Chandeliers
One of the standout trends this year is the resurgence of chandeliers, especially the smaller versions known as 'mini' chandeliers. Chandeliers have evolved significantly over time, and the compact 'mini' chandelier is swiftly becoming the preferred choice for lighting focal points, especially in smaller areas like studio apartments. However, there's still a strong demand for grand and opulent chandeliers, catering to clients who are ready to invest more in creating a lavish atmosphere.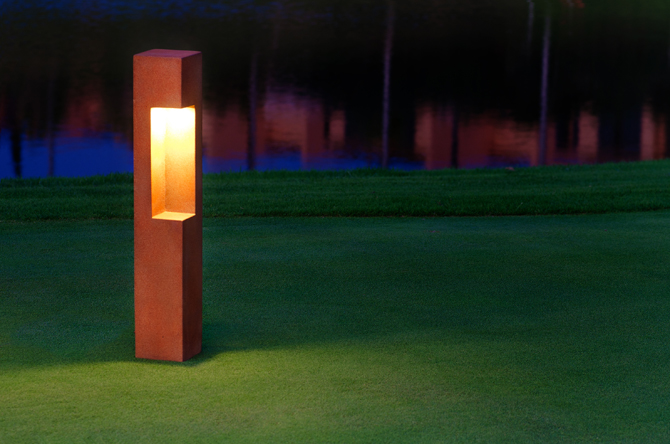 Vintage Lighting
Vintage lighting has captured the imagination of interior designers and homeowners alike, becoming a compelling trend that bridges the past and present. This can be attributed to the unique charm, nostalgia, and timeless appeal that vintage lighting fixtures such as lava lamps or refurbished spotlights bring to modern spaces.
One of the standout benefits of vintage lighting is its ability to infuse a sense of history and character into contemporary interiors. These fixtures often bear the craftsmanship and design sensibilities of bygone eras, creating a captivating juxtaposition within modern surroundings. Vintage lighting pieces tell stories of different eras, acting as functional art that sparks conversations and engages the imagination.
Vintage lighting's adaptability is another factor contributing to its trendiness. These fixtures seamlessly blend with various design aesthetics, from rustic and industrial to traditional and eclectic. They possess a versatile aesthetic that integrates into diverse interior styles, bridging classic and contemporary design sensibilities.
Ultimately, the resurgence of vintage lighting signifies a yearning for authenticity and a desire to pay homage to the design heritage of previous generations. This trend isn't just about lighting; it's about preserving the past, celebrating craftsmanship, and creating interiors rich with character and depth. 
Garden Lighting Trends in 2023
Over recent times, the selection of garden lighting fixtures like bollard, path, step, and wall lights has expanded impressively. However, what's truly transformed is the widespread integration of LED technology and its innovative applications. Nowadays, the focus is on setting the perfect ambiance and mood, establishing a seamless connection between indoor and outdoor spaces. Outdoor lighting has evolved into an art, prompting interior designers to take a keen interest in exterior lighting plans and garden layouts. This shift signifies the evolving relationship between design disciplines and the outdoor living experience.
How Can We Help
Callender Howorth is the place for those passionate about staying ahead of the curve in interior design and eager to explore the latest design trends. As a luxury interior design practice renowned for its expertise in creating breathtaking and trendsetting spaces, Callender Howorth is your partner in bringing your design visions to life. 
With a keen eye for detail and a deep understanding of design nuances, we are at the forefront of the design industry, shaping the future of interior aesthetics. To embark on a design journey that transcends time and captures the essence of today's most alluring trends, reach out to Callender Howorth and let us guide you toward a world of elevated and timeless elegance.