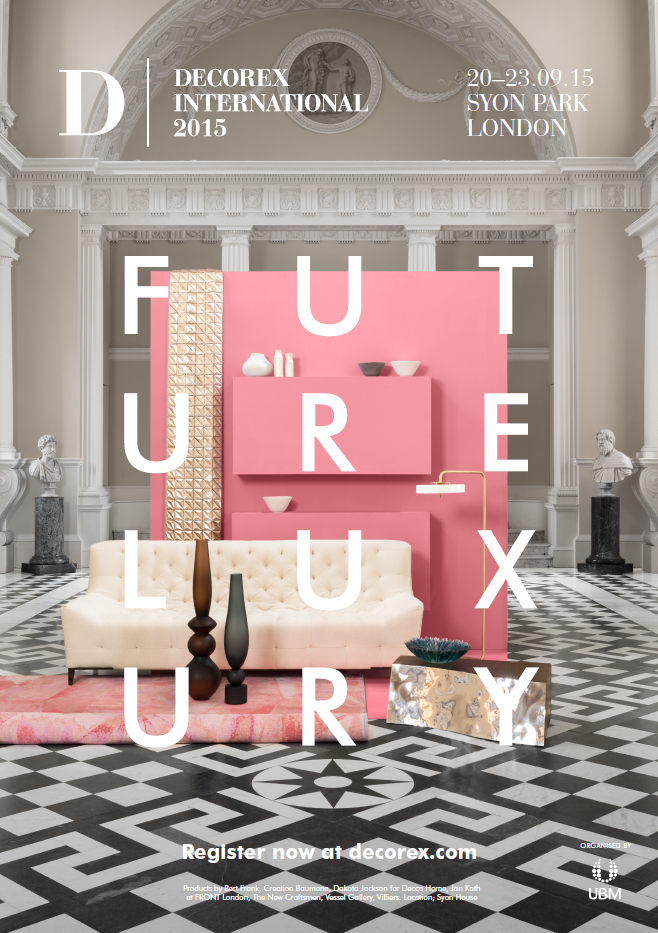 As Britain's most prestigious and well-established luxury and interiors show, in its 38th year, it is appropriate that Decorex should open the London Design Festival.
Located at the wonderful new venue of Syons Park in West London, Decorex will feature over 400 UK and International luxury and interiors brands, including 100 new brands, all of which seek to both inspire and showcase the latest trends. Syon House is a beautiful building, set in its own 200 acres, bordering the Thames and opposite Kew Gardens. This location, rich in history, architecture and natural surroundings, is an ideal venue for Decorex.
With a focus on the finest craftsmanship, new technologies, emerging talent and inspiring design, Decorex is the premier destination for anyone with an interest in luxury and interiors.
The London Design Festival was started by Sir John Sorrell and Ben Evans in 2003, with the purpose of promoting the creativity in the capital and showcasing the talent of the UK's world class design community. Its success has led to design festivals being begun all over the world. The London Design festival brings together thinkers, practitioners, retailers and educators, who seek to inspire and be inspired by the work that is being showcased.
As a leading multi-discipline design firm based in London, Callendar Howorth will be attending the show. Callendar Howorth's reputable team of London's top interior designers, architects, stylists and project managers are innovators in the world of luxury interior design.