Lighting design is fast becoming more and more creative. The possibilities are now endless and in 2015 it's all about how lighting can be used as decoration as well as function. This has led to lighting designers being pushed to be more creative and adventurous which in turn has allowed interior design agencies and decorators to push the boundaries within their designs.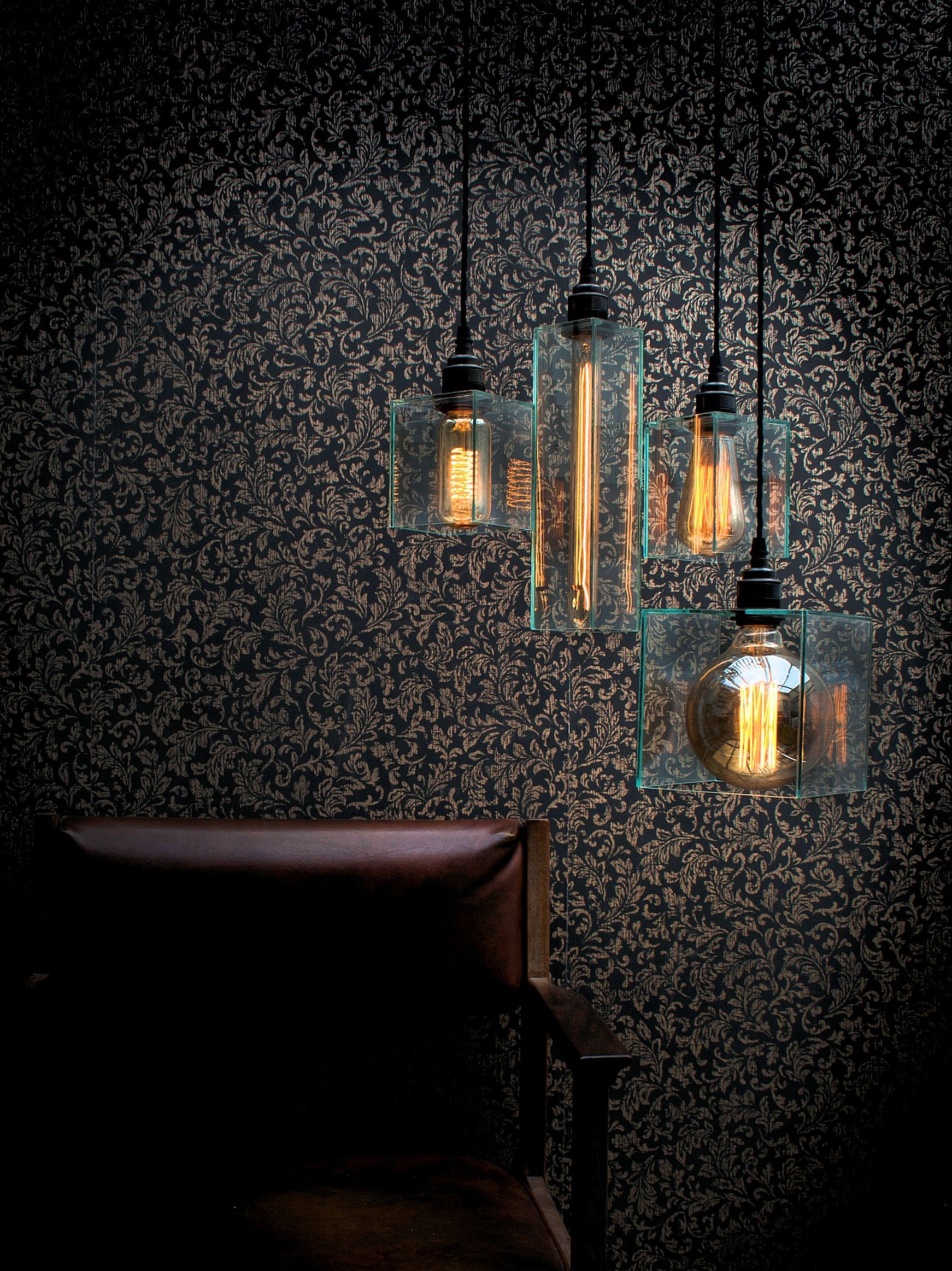 Quite possibly the biggest trend in lighting this year has taken its inspiration from the past with the resurgence of the tradition Edison filament light bulb. Available in a variety of forms and at relatively little cost it has proven itself to be not only highly decorative but also extremely versatile, so much so that it can now be found being specified in both residential and commercial projects.
1. LED Lighting
Like it or not LEDs are here to stay and although the ban of halogen bulbs has been pushed back to 2018, stylish new sustainable and energy-efficient lighting has become increasingly important. This year the race has been on for light bulb manufacturers to provide an energy efficient replacement to the traditional incandescent filament bulb currently being widely used. The result is a number of manufacturers have risen to the challenge and many now offer dimmable LED versions of Edison's original incandescent creation.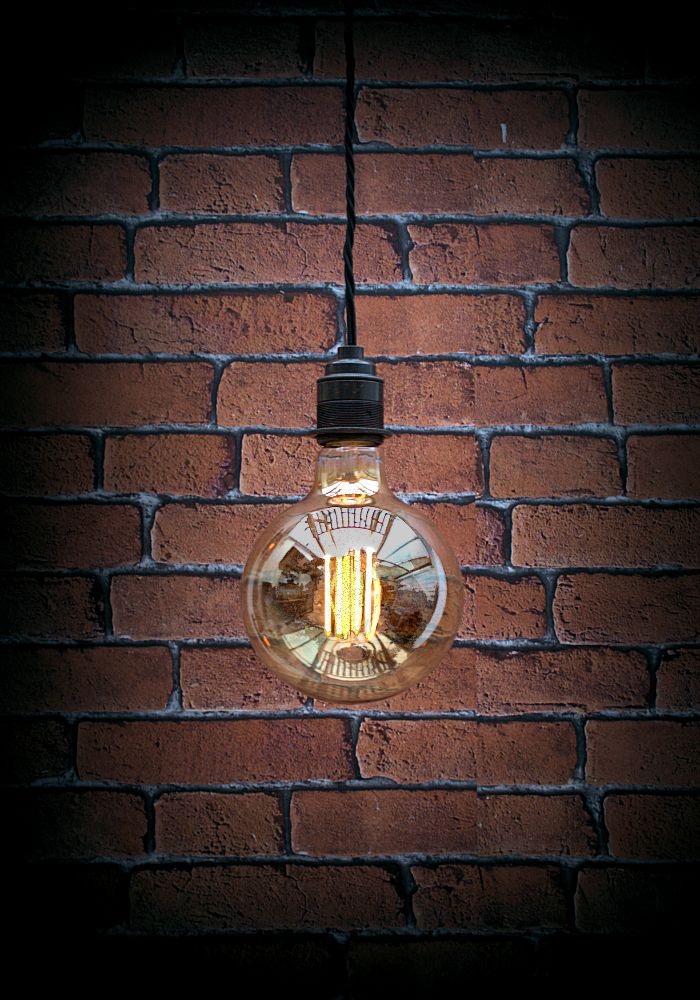 2. Pendant Lighting
Pendant lighting is the hot fixture for 2015 and this lighting trend is set to continue. Pendants have always been popular but the reintroduction of the filament light bulb has given the humble pendant a new lease of life. It seems that just about any style, material and design of pendant light can now be transformed with the simple addition of a filament light bulb. Drum pendants are great for creating silhouettes and reflective glass shades bring a totally new dimension and perspective to an interior design scheme. Individual pendants are now being used in clusters, incorporating several fixtures into a single design and are frequently being used to create inspiring lighting features.
One such installation of multiple pendants was carried out by Blackburn based design company Tyson Lighting. "We wanted to use the filament lamps in the scheme as we love the beautiful ambiance that they create. The warm glow that they give off really adds an edge to the surroundings and can be the difference between a good scheme and a great scheme" says Bunmi Fayomi the Commercial Manager at Tyson Lighting. "We love the quality of the Alchemist fittings and the combination with the Edison lamp really adds something different to the design"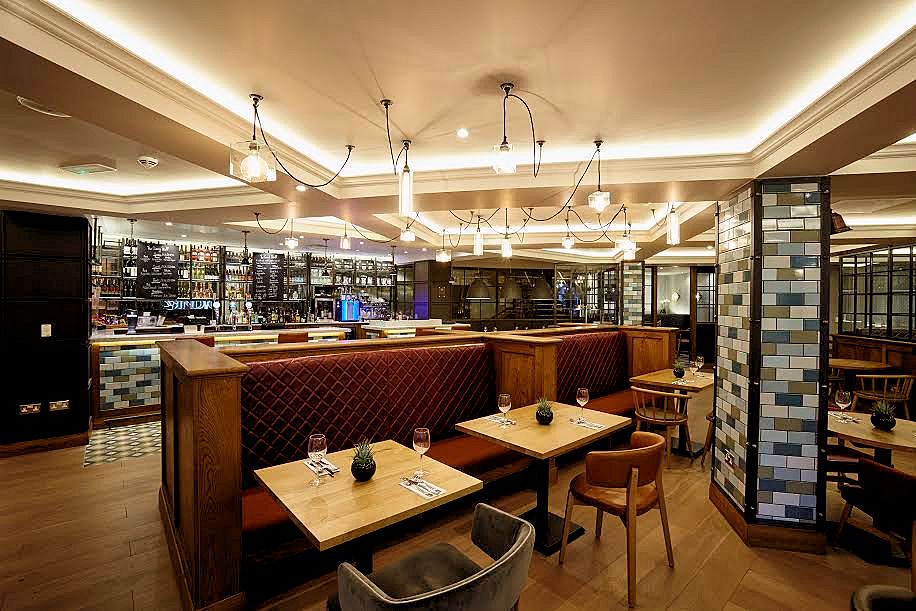 3. Chandeliers
This year has also seen the rise of the chandelier and in particular the 'mini' chandelier. Chandeliers have gone through some pretty major changes over the years and the 'mini' chandelier is quickly becoming the centrepiece lighting of choice, particularly for limited size spaces such as studio apartments. That said, there still remains a healthy market for dramatic and extravagant chandeliers for those clients that are willing to spend more.
4. Intelligent Lighting
2015 has seen us move a step closer to a lighting revolution. It's fair to say that LED technology is now in the mainstream and lighting controls look set to be the next big thing. The all too familiar dimmers and sensors that we use to control our lighting is about to get more sophisticated and it's all down to what has become commonly known as 'the internet of things'. Wireless appliances are no longer a thing of the future and it's becoming common place for smart phones and tablets to be used to control amongst other things, lighting. Lighting as we know it however isn't just about the light anymore. Li-Fi (a bit like Wi-Fi but using light instead) technology is about to transform our shops, homes and indoor spaces.
5. Garden Lighting
For a while now it's fair to say the choice of garden lighting fixtures such as bollard, path light, step and wall lights has been pretty good. What has changed though is wide spread use of LED technology and the way we use it. These days the trend is more towards creating the right mood and atmosphere, creating a seamless transition between the indoors and the outdoors. Exterior lighting has now become an art form in itself which is driving interior designers to becoming increasingly involved in the exterior lighting scheme and garden design.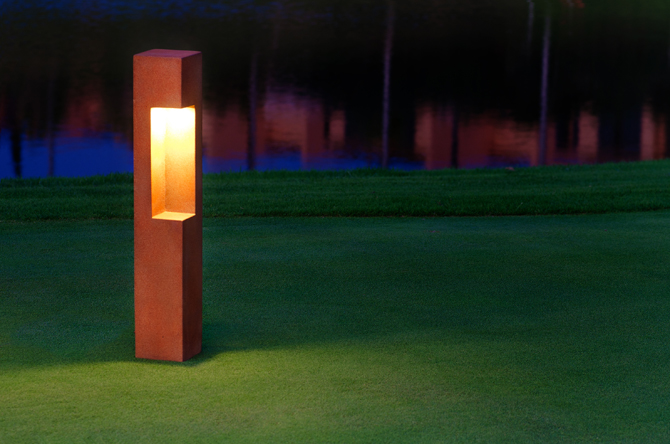 About The Light Yard
For Jeff Fuller, a move from London to the South of France in 2004 sparked a new found passion for lighting and photography, which was largely inspired by the dramatic effect of lighting on classical French architecture at night. Returning back to the UK in the summer of 2013 he founded The Light Yard with the sole aim of supplying a unique range of both indoor and outdoor modern, contemporary and urban lighting. Since then The Light Yard has been supplying interior designers, architects, contractors and end users from all over the world, always remaining focused on providing a creative collection of bespoke and hand crafted lighting made by independent designers and artisans.
In 2015 Jeff teamed up with UK lighting designer Gwyn Carless to create The Alchemist, a unique and inspiring collection of vintage filament lighting. The Light Yard has quickly gained a reputation for delivering an exceptional personal and attentive customer experience.
"Quite simply we aspire to hear that we have exceeded our customer expectations."
Jeff Fuller Founder of The Light Yard
Tel: 0044 (0)330 223 3940
info@thelightyard.com
Author Jeff Fuller