It seems that no matter where you are in the world, wood flooring always makes a big impression in home design and décor. Wooden flooring is a trend that seems to have stood the test of time and whilst it remains as popular as it has ever been; it has made some changes to its style and manufacture.
The types of wooden flooring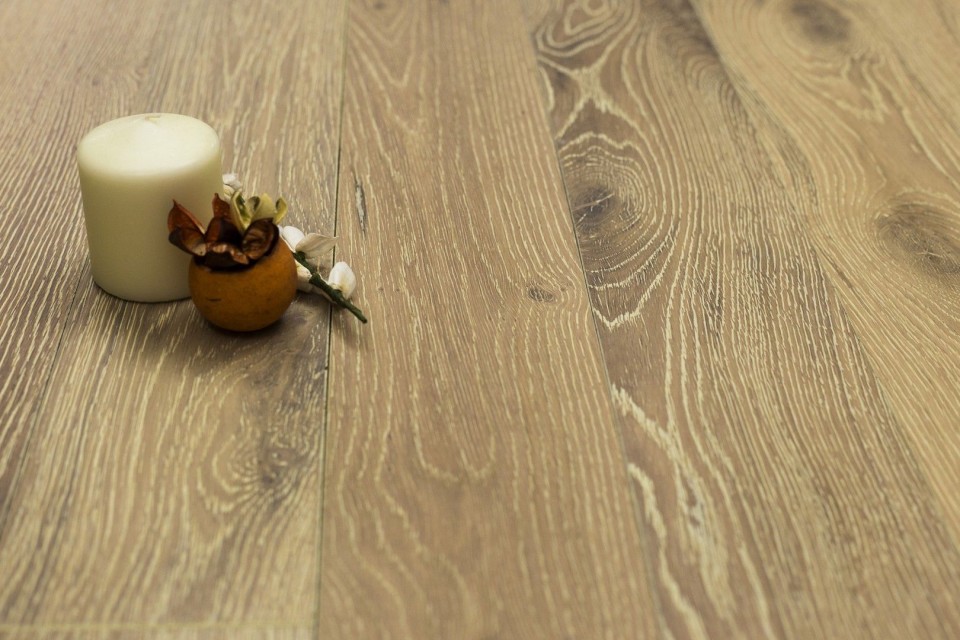 There are two main types of wooden floor that are available in the modern market. These are solid and engineered. Solid wood floors are made from one single piece of timber with no veneers whilst engineered wood floors are created by pressing real timber into two or more layers to make the plank.
Colour trends
The most staple colours for wood flooring is a variety of shades of brown. However over recent years there has also been the introduction of black, grey and white wood flooring.
Each of these shades can really have an impact on the overall look and feel of the room, especially when you team with a complimentary colour scheme or furnishings.
Black wood flooring; far from making a room look smaller as usually perceived, dark wood floorings can really create a dramatic impact on a room of any size. What is important when planning a room with black flooring is the other colours that you use. Teamed with light, neutral walls and soft coloured furnishings you can beautifully contrast the more imposing nature of such a dark floor.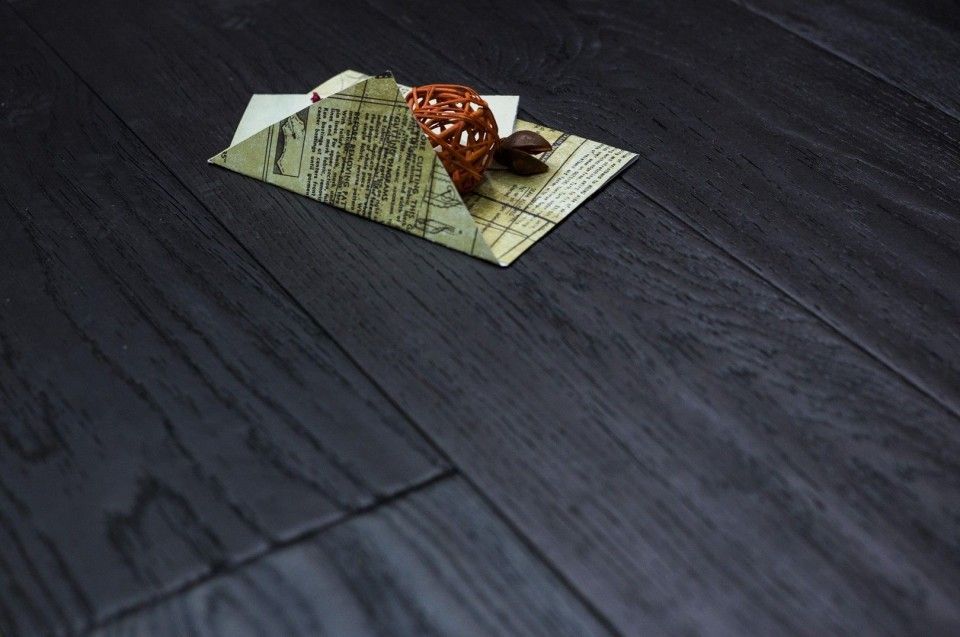 Grey wood flooring; in between the two contrasting shades of light and dark we have the more neutral world of grey. Grey itself can come in a variety of different shades and is great for those who would like to create a more subtle effect in their home but still have an impact on the overall look. Grey allows you to pick stronger colours in the walls and furnishings then you could pick if you chose black flooring.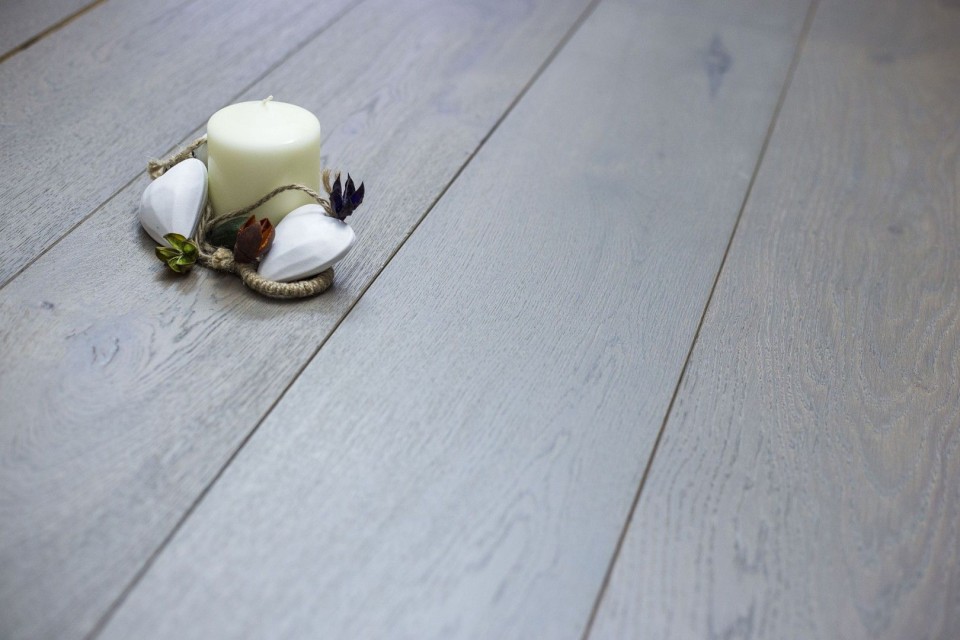 White wood flooring; white wood flooring might not always be one you think of when planning the décor or a room. Especially if you are concerned by it getting marked or dirty; however for those who are prepared and maintained this lighter shade of wood, you can reap the benefits in the style of your home. White flooring can really open up a room, however you may find that teamed with light shades on walls and furnishings can result in a washed out look. Why not be brave with your furniture or create a really striking feature wall to compliment the light nature of the floor.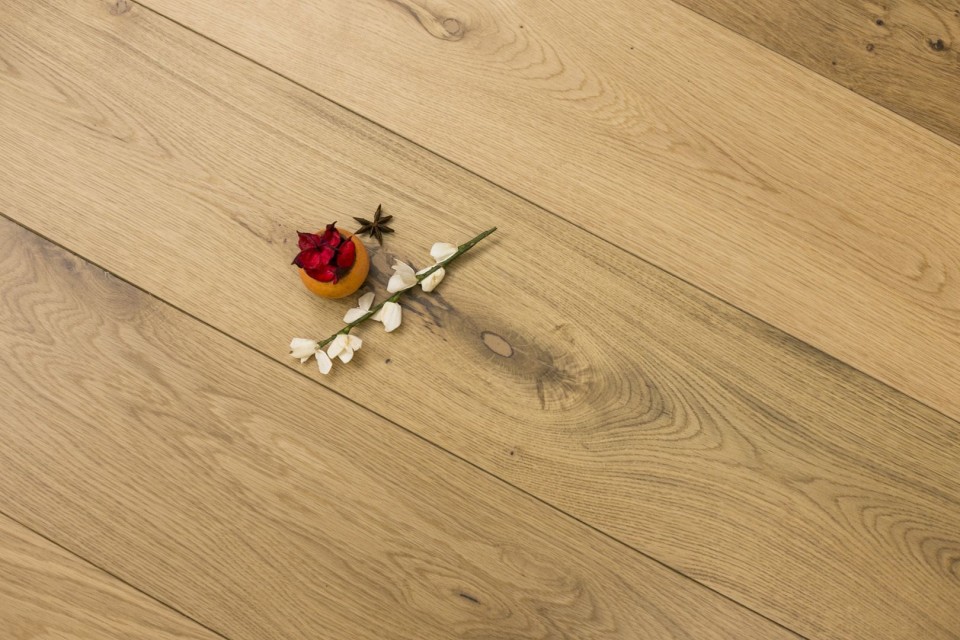 Within the world of wooden flooring the planks used are available in different lengths and widths. The width, or length, that you choose will often depend on the look that you are hoping to achieve in the room.
Wide planks are those that are greater than 150mm in width. They are great for rooms that are smaller in size as they can make the space appear larger. They can also create a more informal look in the space and are great for family rooms or perhaps a dining room where you like nothing more than to relax together.
Narrow planks; those that are less than 120mm in width are popular for those who are limited on space. However, if you find that your living room needs to be brought together as a comfier, cosier space then perhaps you will want to place narrow boards rather than wider ones.
Short vs Long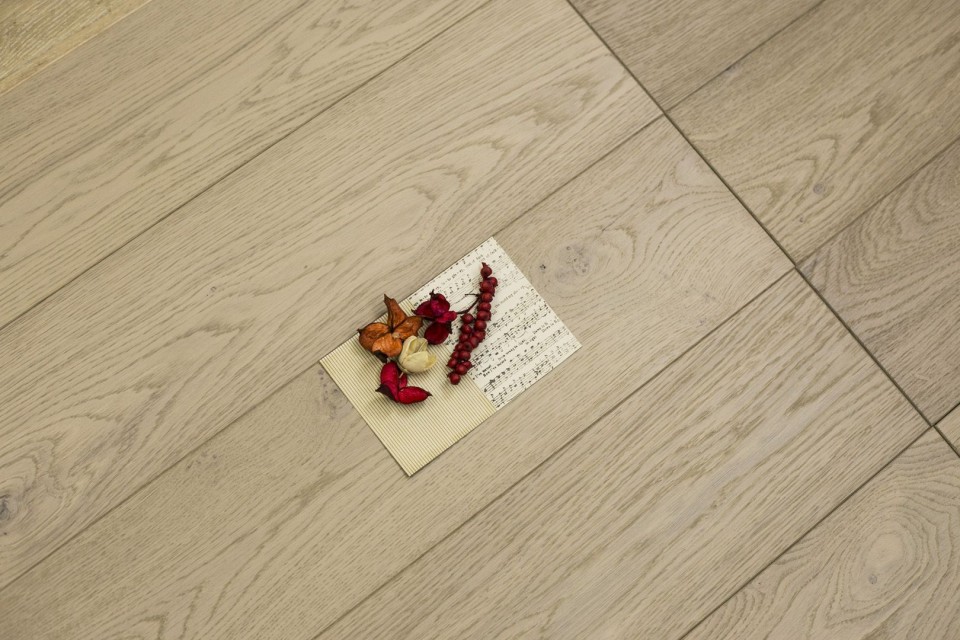 Much like width, length of the planks that you use when laying wood flooring will have an impact on the overall look of the room. Long boards will give more space and definition to a smaller room; this is because they create a seemingly endless floor that spreads from wall to wall.
Short boards can also have the same impact, although this is because these shorter boards trick the eyes into thinking the more joins that are visible on the floor then the bigger the space must be!
No matter the flooring you decide on; by opting for wooden flooring in your home you are sure to create a timeless look that will never go out of style!
Ready to transform your interior? Talk to top London interior designer Callender Howorth about your options.
Thanks for reading. Information written by Jonathan Sapir, managing director of Wood and Beyond an ethical hardwood company (FSC C007915).