In a small space, it is really important to ensure that the light is maximised. Light, neutral colours will work best for walls, furniture and floors. Mirrors can be strategically placed to reflect the light back into the room; this will make the space look bigger. Here are a few tips on how to nail small space living.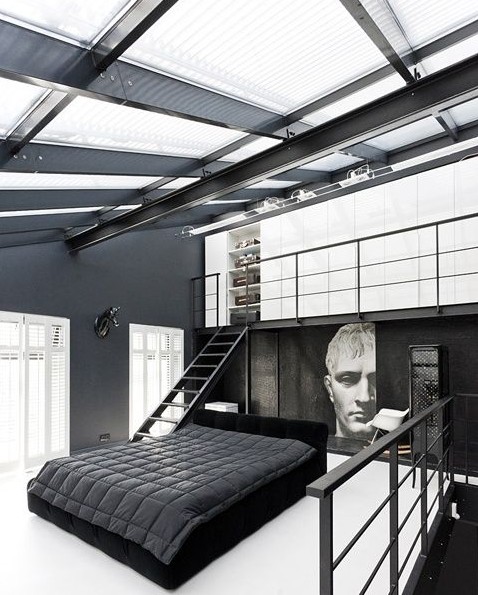 To save space, you should de-clutter as much as possible. It is tricky to let go of possessions, but it is liberating to alleviate space by letting go. If you think about your possessions, the best advice is to only keep what really makes you happy. Anything else could be sold or given away.
Tidiness is key to saving space. Custom-made storage will solve many issues and be a worthwhile investment. If everything has a place, it will be easy to keep it neat and clean. Make sure that you have a hook for your keys and a convenient place for your coat and shoes. In New York, where the best-located apartments are the size of postage stamps, many cool, new ways have been designed to cope with the lack of space.
Multi-functional furniture is another useful way in which to save space. There are some really intelligent designs that mean that a piece of furniture can be used in more than one way, for example a coffee table that converts into a dining room sized table for entertaining.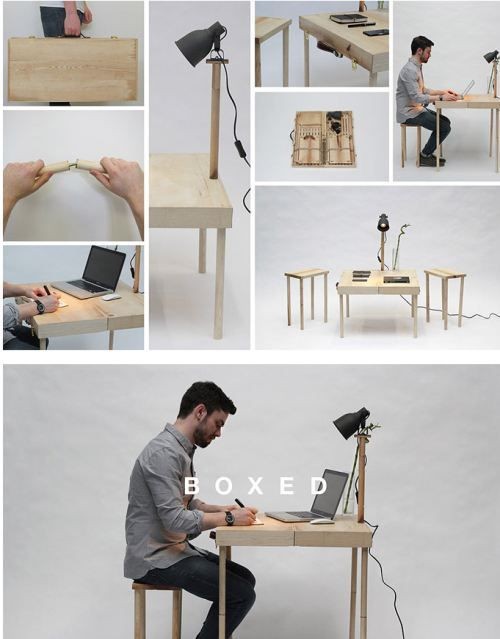 Rather than move your furniture from one place to another, and try to fit it into your space, it is far better if you can buy your furniture to fit with your space. That way, it is made to measure and will not only be functional, but also aesthetically appealing.
Using unused space, for example, under the stairs, will help too. A set of stairs can be transformed into shelves or even pull out drawers, to give you more storage.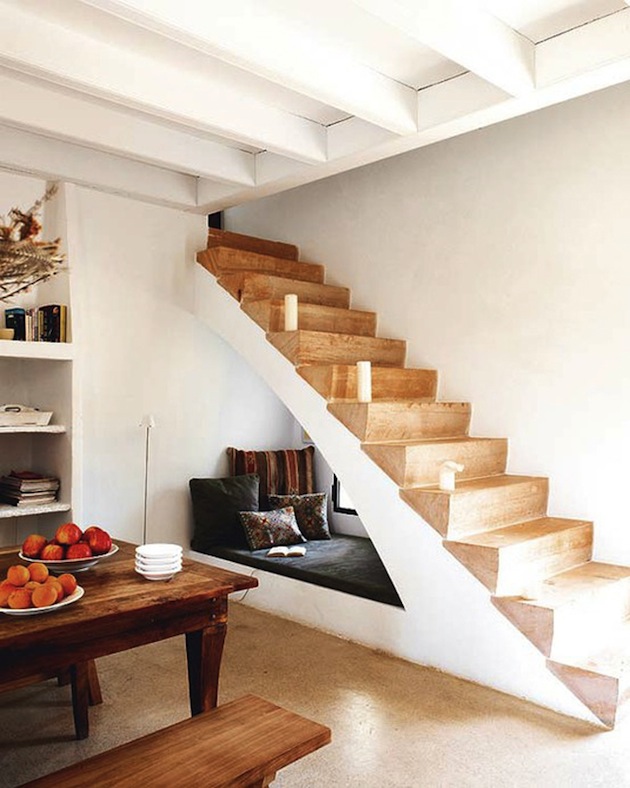 Take a look at our selection of inspiring staircases on Houzz.
Alternatively, you can think tall; building shelves that make the most use of tall walls will help to give you more floor space. Just remember to buy a foldable step- ladder or have a sturdy stool nearby to help you reach the highest shelves.
By matching the colour of your furniture to the floor or the walls, it can also create the illusion of more space. Light coloured furniture, as opposed to dark wood, will also allow light around the room and create the sensation of space.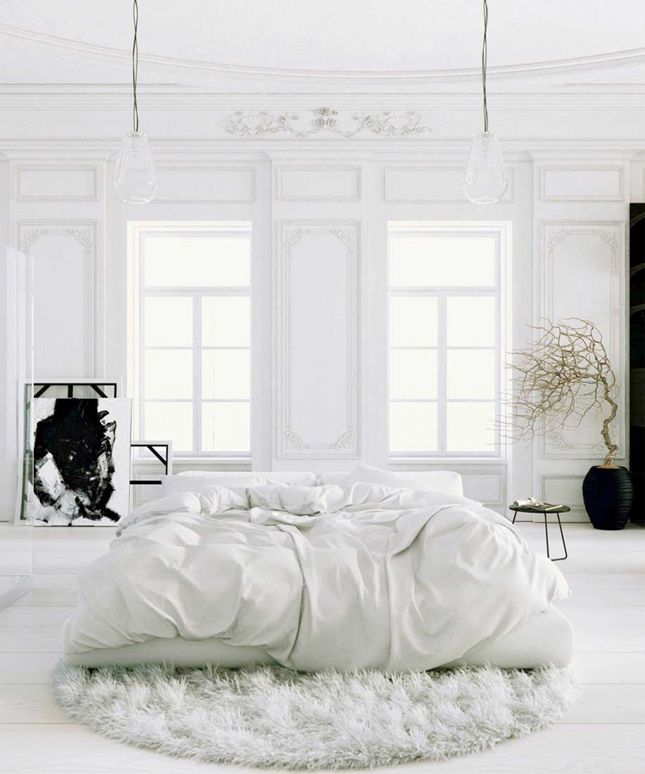 Large windows are an excellent idea in order to open up small spaces. If possible, fitting floor to ceiling windows would be a great way to create the feeling of more space.
Using a few plants, or colours, you can also match the indoor to the outdoor by reflecting the vista outside. For example, if you have a view of the tops of palm trees, you can use a small pot plant that has a similar colour or style of leaf to imitate the ones outdoors.
When space is at a premium, it is most important to make the most of it. Spend time making it work efficiently and effectively for you, then get outside and enjoy your amazing location in every way possible.
If want to make the most of the small space with the help of the professional UK interior design agency, contact us and we will find a unique solution for you.