For any house, few rooms are as important as a kitchen. More than just a place to cook, it's a meeting point and focal area of the entire home. For any respectable home owner, the kitchen needs to look luxurious and contemporary, with cutting-edge design and the perfect colour palette. Here at Collender Howorth, our designs are unique, innovative and stylish; we regularly create kitchens that are a central feature of a home's interior architecture. Whether you have a design in mind or want an expert's opinions, our luxury interior designers know exactly what your kitchen needs. Here are just a few of the latest colour trends in kitchen design.
Muted Colours
One of the most in-vogue trends in home design is to use muted colours across floors. In the Luxury Penthouse project, which was recently undertaken by our team in Nice, we used dark wooden tones for the kitchen floor, which accentuates the other features of the room. By favouring deeper textures, such as dark oaks, granite and other natural shades of grey, these designs add a natural feel to the environment.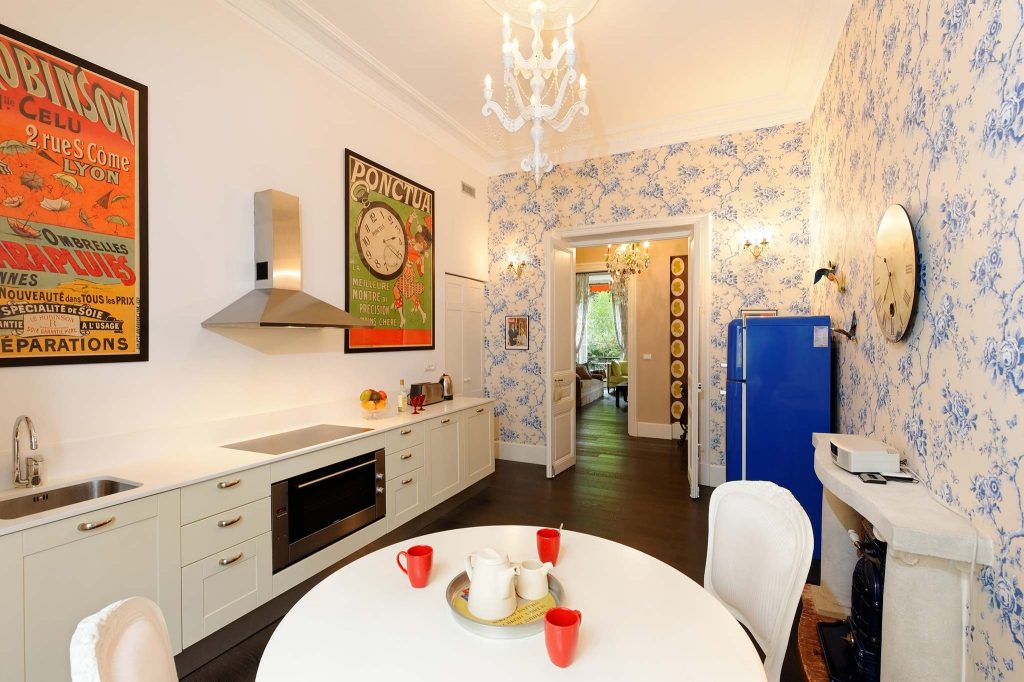 Minimalism
The very best luxury kitchens make fantastic use of design to optimise both the functionality and look of a space; this is especially the case with minimalist kitchens, which integrate functionality into design to create something truly astonishing. In the Mayfair Mews House Project, we created a minimalist kitchen with an open feel. Minimalist designs benefit from pale colours or white, which is the tact we adopted here. The kitchen feels clean, stylish and contemporary when it's not cluttered with objects and colours.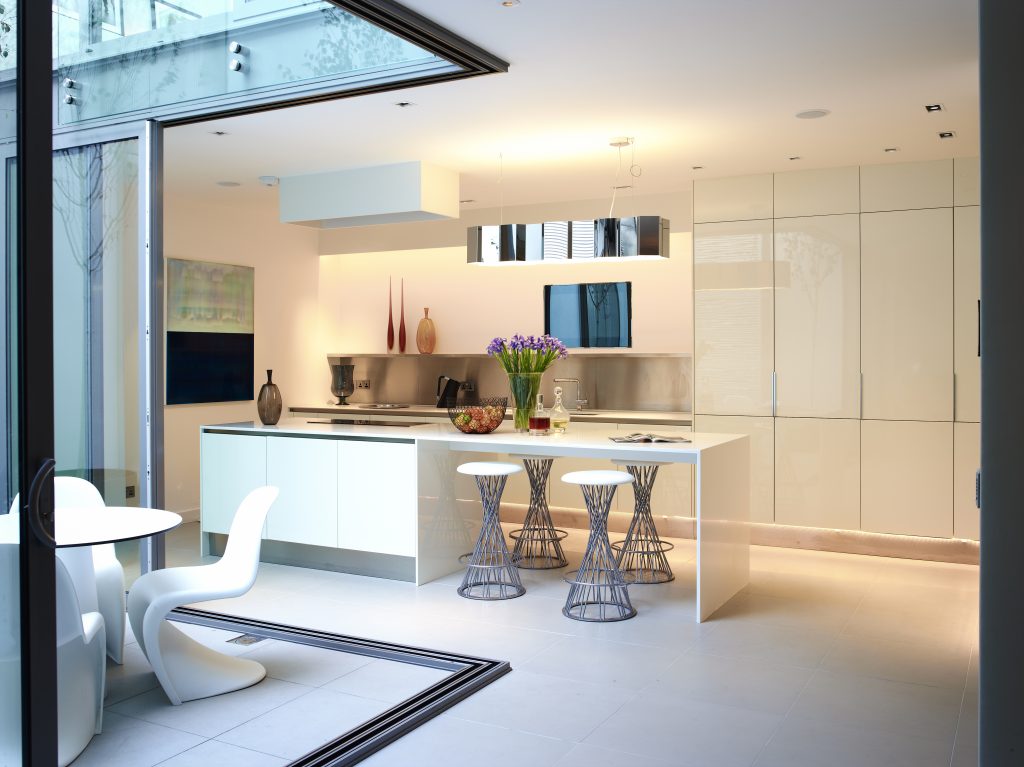 Black & White Contrast
By sharply contrasting black and white tones, the kitchen is imbued with a classic feeling of sophistication. Balancing the tones is a fundamental way to create a modern look, especially when infused with splashes of colour. Utilise a black and white design on the walls, cupboards, surfaces and floor, to emphasise the smaller features of the kitchen. We achieved a successful balance at the Belsize Park Penthouse Project.
A Touch of Colour
A subtle suggestion of colour is all it takes to bring your kitchen to life. If you want personality and character, use muted shades for the large worktops and islands, drawing attention to colourful focal points. Small hints of colour can be added to additional fixtures, such as the lighting and decorations, to add just the right amount of personal charm. In the kitchen design at the Essex Mansion Project, we used muted greys to gently complement, rather than juxtapose, colourful highlights of green.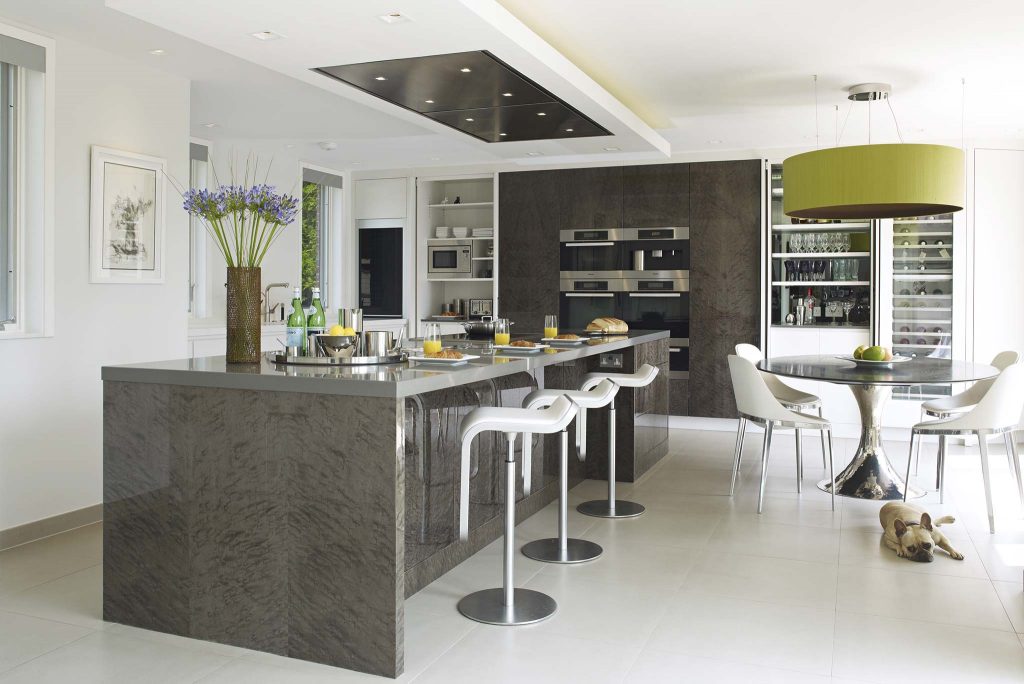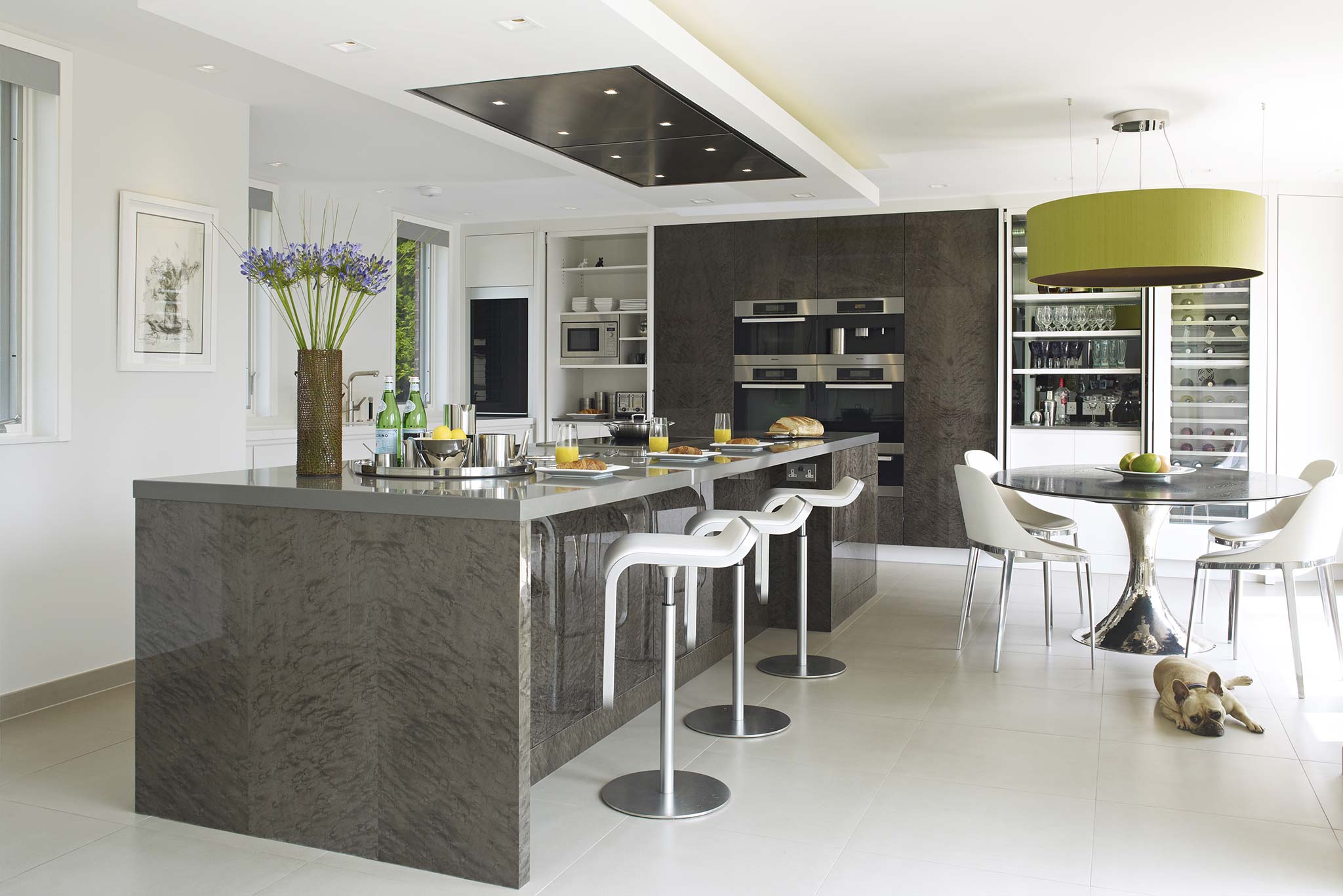 Speak to our luxury interior designers to transform your kitchen into something stylish, modern and creative.