In many homes, the kitchen is the most important room in the house. The place where the family gathers; an area in which we socialise with guests; the place where meals are shared, laughs are had and memories are made. A central feature in luxury kitchens of today, islands are fast becoming an fundamental request for interior designers when designing dream kitchens. They bring style and functionality to a kitchen, dramatically transforming the space into an area which is a pleasure to prepare, consume and even discuss food. But before you become deserted on your island – stranded with an impractical eyesore – take a long, hard think about these five key factors:
Practically speaking, do you have space for an island?
If so, how bit should you make it? Remember, it's easy to get carried away – short-sighted by the prospect of all that extra cooking space. Be realistic. Your island will look out of place, and your place will look smaller, if the structure is too large. Take the shape of the room into consideration to maximise the space of, and around, the island.
Will the island be a space for socialising or just cooking?
As previously discussed, the kitchen is often an integral area in which the family congregates. Do you want your island to be incorporated into this socialising space? Or will it be reserved for the preparation of food? If you decide that there is enough space to make it a socialising feature, you will probably want to integrate a seating area into the island. This is an addition aspect of the design.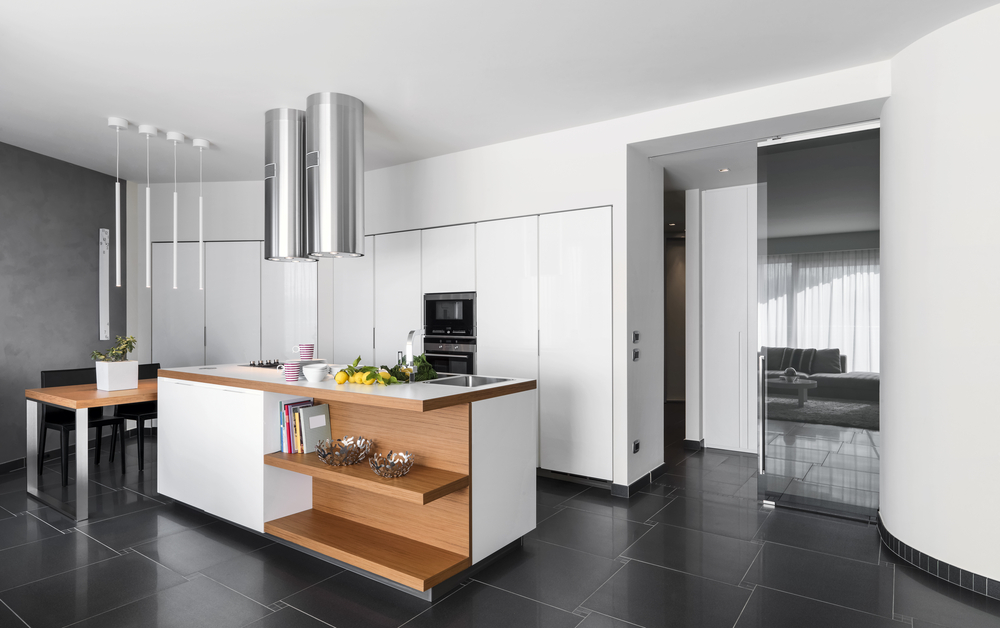 What's the best type of worktop for an island?
Again, don't be short-sighted when it comes to the uses of the island. It will be used as a space to prepare food. Accordingly, the choice of worktop is an important decision to make. It may be worth opting for a surface that will not easily mark, such as stainless steel or granite.
Will it house appliances? Do you want a sink?
It is possible to integrate appliances into islands, which saves space, looks great and often eases the cooking process. Which appliances would you appreciate in the feature? Will they integrate seamlessly? Will you hide the appliances under the worktop? These are all questions that need to be considered. This brings us onto the option of a sink. Many cooks would relish the option of installing an extra sink. Might this feature appeal to you?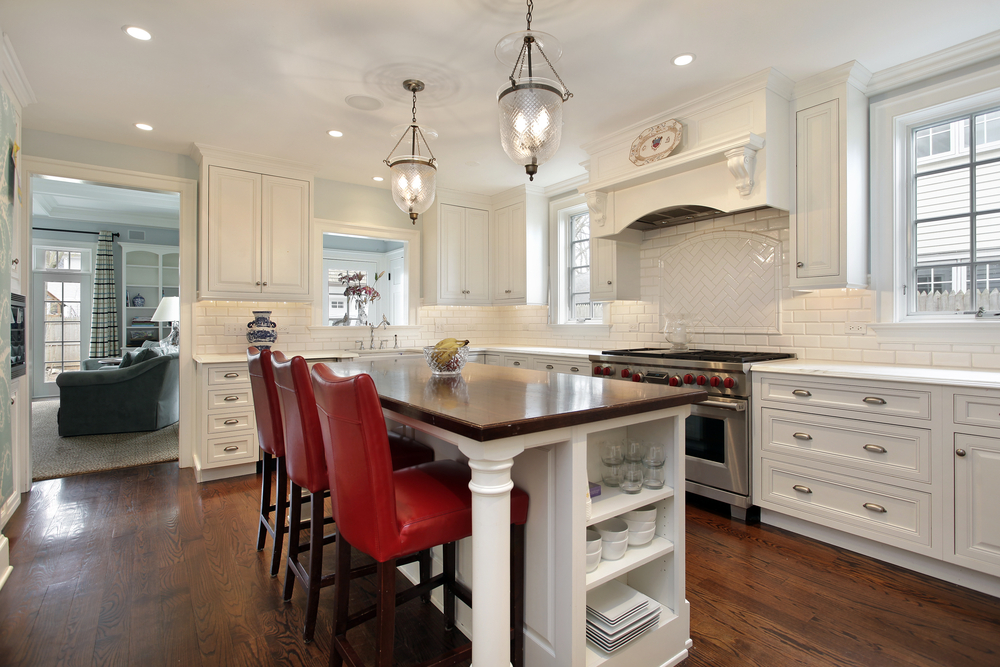 Do you want an overhead extractor?
Finally, but by no means conclusively, you might consider installing an overhead extractor above the island. This will enable it to feature a hob, or another food preparation appliance, but it may change the feel of the space. Consult with your interior designer to make the most of the option.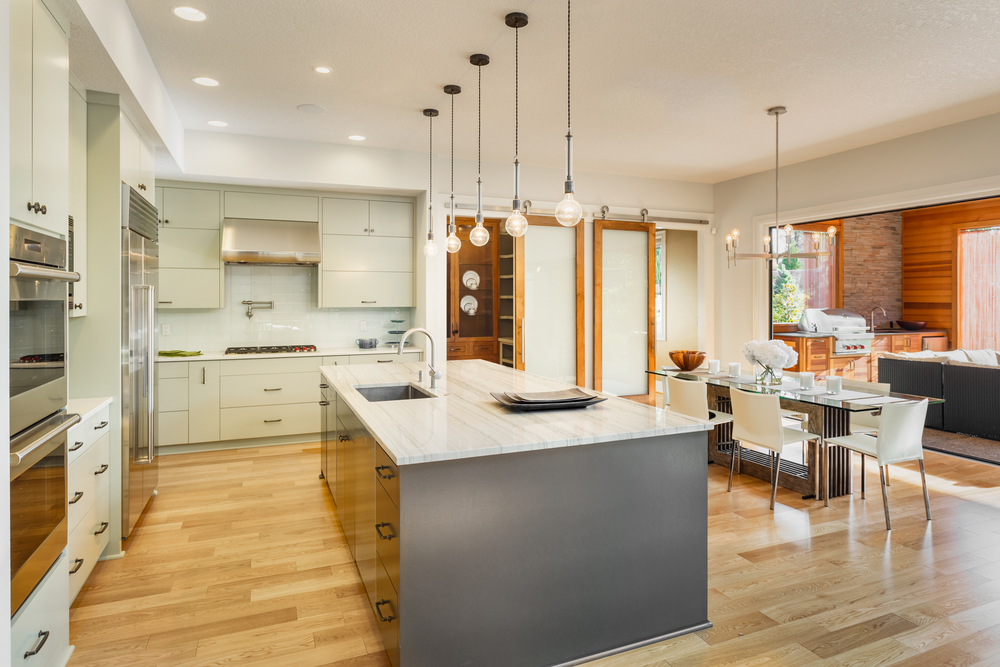 These five points by no means exhaust the considerations that should go into the planning phase. If you are installing an island into your kitchen, seek the help of UK interior designers, Callender Howorth. We can advise you on how best to make these decisions. In no time at all, you could transform your kitchen into your dream space with one simple feature.