At Callender Howorth, we are always looking for ways to challenge ourselves and deliver luxury designs that are truly unique. We were excited to undertake the Regents Park Project: the complete renovation of three mews houses into one chic residence. The ultra-contemporary house is located on a scenic cobbled Mews, which is near Regents Park. The modern house now offers unique features that exemplify Callender Howorth's creative diversity and ability to deliver the unexpected.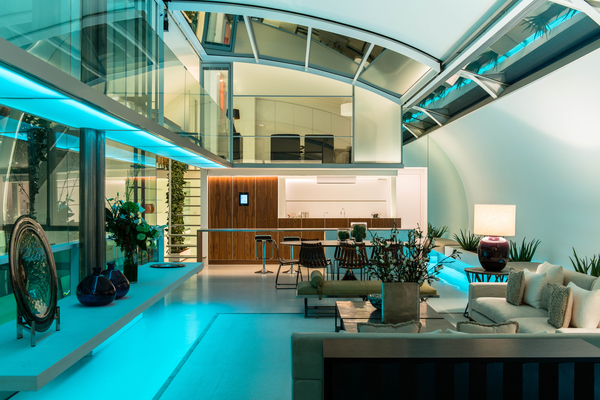 Custom fittings, which give each room a personalized feel, adorn the house in the latest gadgetry and create a stylised identity. The Custom Gull wing windows, for example, open automatically and allow a lot of natural light to permeate every corner of the home, giving it a feel of relaxation during the day. At night, the windows reveal a magical view of the surrounding area, filling the home with a myriad of lights, as well as revealing the starry sky. It also duplicates an image of the property to evoke a spacious feel. Such fittings were chosen with precision to allow them to blend seamlessly with the existing structure of the home.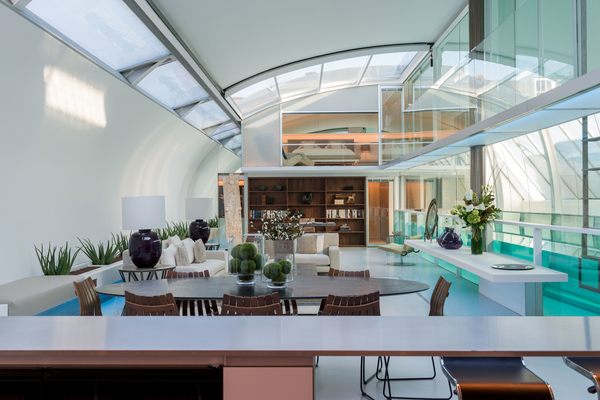 The Regents Park Project features state of the art technology to accentuate the unique personality that we have created. Custom lighting is controlled from a central point and can be switched easily to create mood in a given room.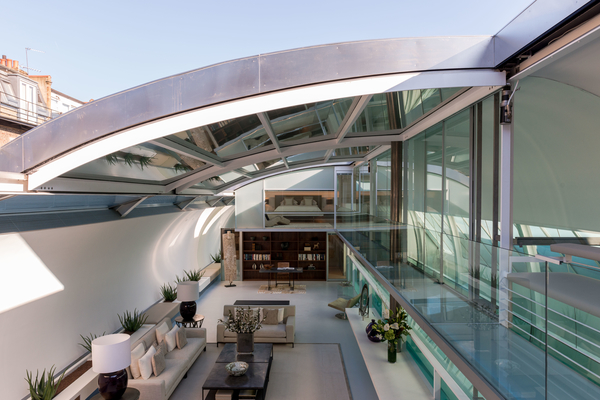 A lengthy swimming pool – a unique commodity, which is unusual in a London property and really sets this project apart – runs the length of the property, and can be dived into from the master bedroom on the first floor. It is visible from the entrance to the property and creates a focal point throughout the living space. The master bedroom also looks out over the entire property.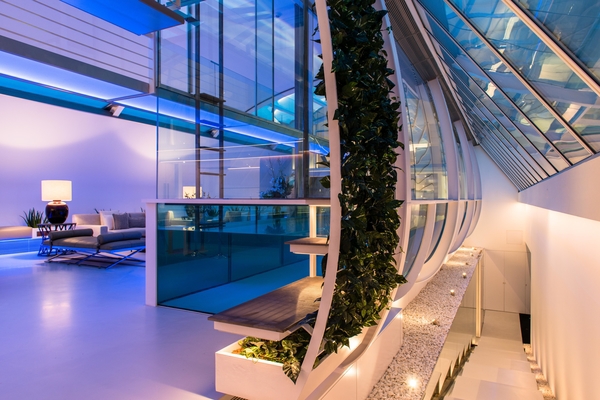 The open-plan layout magnificently maximises the space in this property. We used lots of glass and white surfaces to give a minimalist feel, while optimising airiness.
Specialist London interior designers, Callender Howorth excels in providing dynamic, creative designs that deliver versatile solutions. To sample the amazing Regents Park Project, contact our team to arrange a visit to the location and experience luxury at its best.