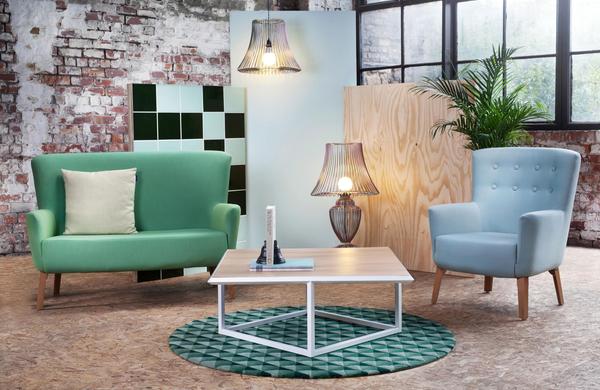 Callender Howorth team of luxury interior designers will be attending some of the most prominent exhibitions on the London Design Festival calendar.  One such exhibition is the The Deadgood Library. It is the result of a collaboration between YCN and Deadgood, who decided to create an immersive space in a temporary showroom for the London Design Festival. YCN is the group that promotes connections within the industry, communicating creative ideas to people working in the field of art and design. As a leading design company, that creates cutting edge lighting, furniture and interior products, Deadgood's designers rose to the challenge of a collaboration with YCN.
With a focus on paper as a medium, they have designed a space that showcases colourful, new and classic Deadgood products in a sea of suspended, white sheets of paper. Walking through this display, people are immersed in the ethereal atmosphere that has been created.
Deadgood was established by two designers and friends, Dan Ziglam and Elliot Brook, who shared a simple vision to become known globally as a respected design brand and to be recognised for developing a collection of 21st century design classics. This British born brand designs, develops and distributes "products with personality" with a strong emphasis on eclectic characteristics, quality and longevity. Many of their investment pieces have been successfully sold to commercial environments and creative companies.
This temporary exhibition, which is part of the London Design Festival, is being held at YCN's Shoreditch location. Shoreditch is rich in contemporary creative companies and a great place to draw designers from the industry, as well as influencers and interested parties.
The London Design Festival is an annual event that seeks to inspire creativity and showcase innovation at an international level. It is the conception of Sir John Sorrell and Ben Evans, who wanted to bring all kinds of British designers and interested parties together to motivate, provoke and discover design. It has been so successful that 80 countries have followed suit, establishing their own design festivals. British designers can feel proud that the English capital is home to the very first one.
The Deadgood Library is happening from the 19th to 27th September 2015 at The Library, 72 Rivington Street, Shoreditch, EC2A 3AY