If you are looking to add a bit of character to your bathroom, but aren't sure how, one way to start is to look at the latest luxury interior design trends for inspiration. At Callender Howorth we work with some of the best suppliers in the industry, so we turned to their expert knowledge to find out what's new in bathroom design and what are the hottest bathroom products for 2015.
1. Vessel Hammock Bath – Splinterworks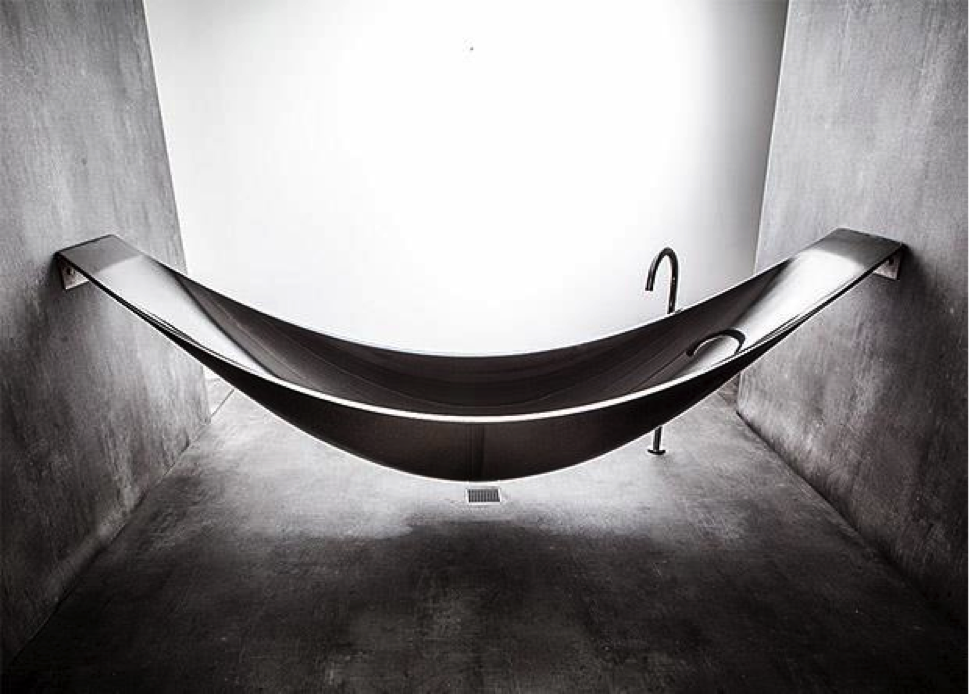 What is a better way to relax: kicking-back in a hammock or a long hot soak in a bath tub? Well Splinter Works were inspired to develop a piece that would combine the two.
Designed for use in a wet room, Vessel is suspended from the walls and does not touch the floor. The waste water is released through the base into a floor drain.
Vessel is made from carbon fibre, renowned for its strength and ability to be formed into complex curves, whilst also being extremely lightweight.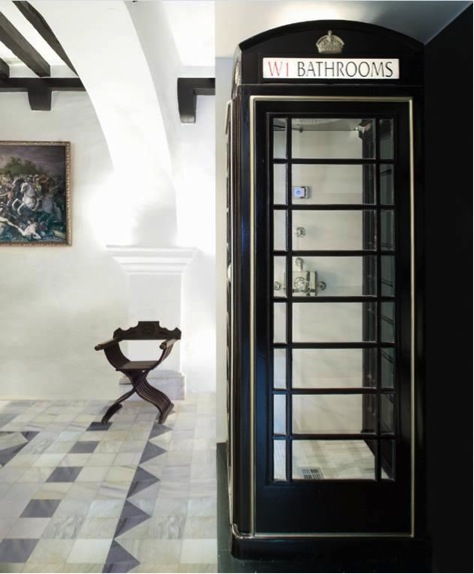 This one off commission was designed to create a unique shower from a piece of authentic London history. It is made from an original K6 phone box kiosk.
It features a custom LED back lit transom top panel – the hinged door has extended leather straps to facilitate access and the whole unit has been re-glazed using laminate glazing. It also has a built-in extraction and has been pre plumbed with a 370mm round ceiling mounted Bossini shower with chromatherapy lighting.
With a Waterworks polished Nickel thermostatically controlled shower, this is a truly exquisite piece. There is wet room style tray tiled and fitted with grid waste and has a sumptuous porcelain tiled wall.
3. Rose Brassware – THG Paris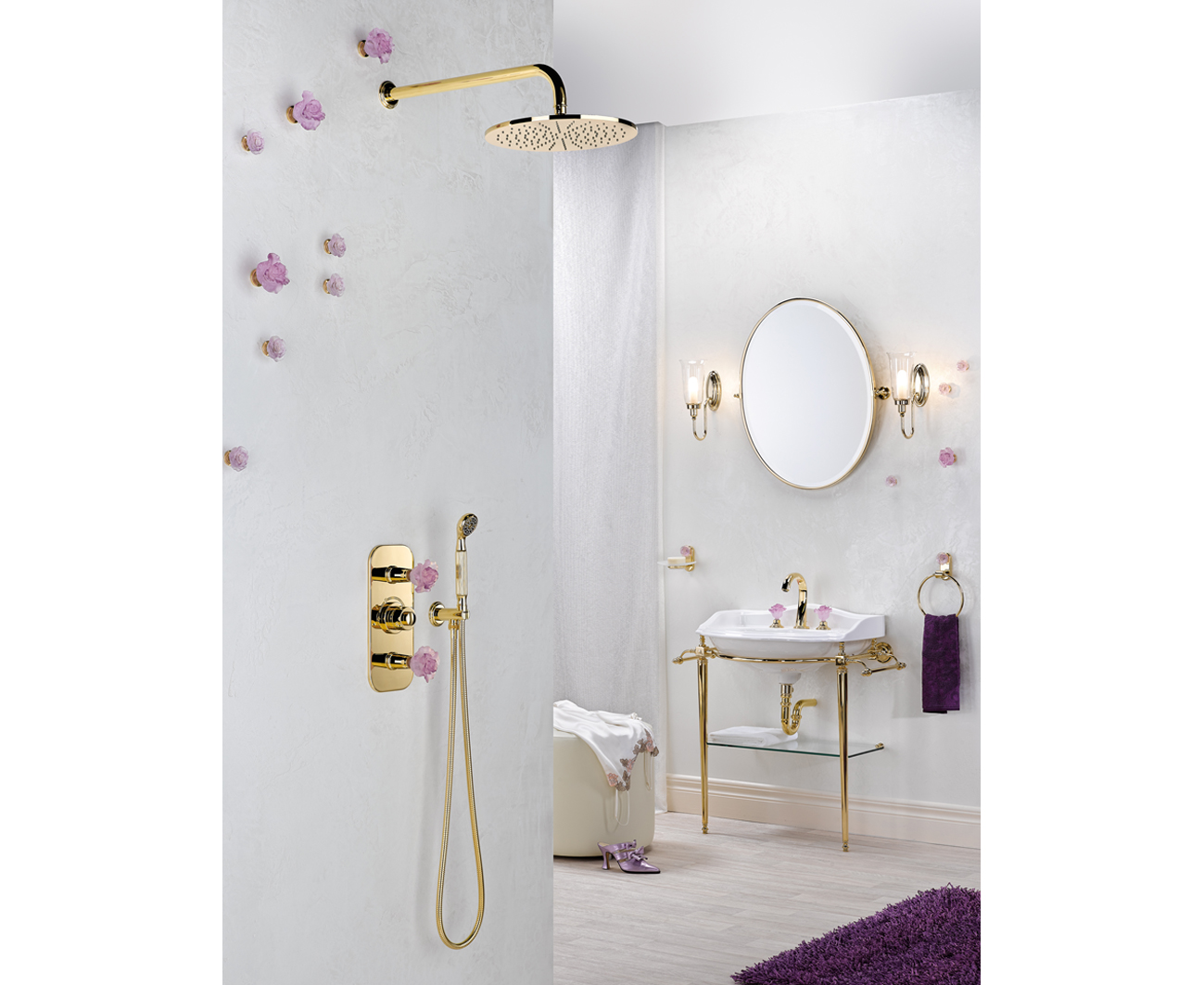 Since 1878, Daum have been creating world-class crystal pieces using rare and ancient techniques. All Daum crystal inlays are handcrafted in their craftsmen's workshops in France. The 'Rose' collection can be used for sink, shower and bath fittings with a line of matching accessories. It is available in a wide choice of finishes, including chrome, gold, luxbrass, nickel and rhodium silver.
4. Lux Shape Steel Bath – Bette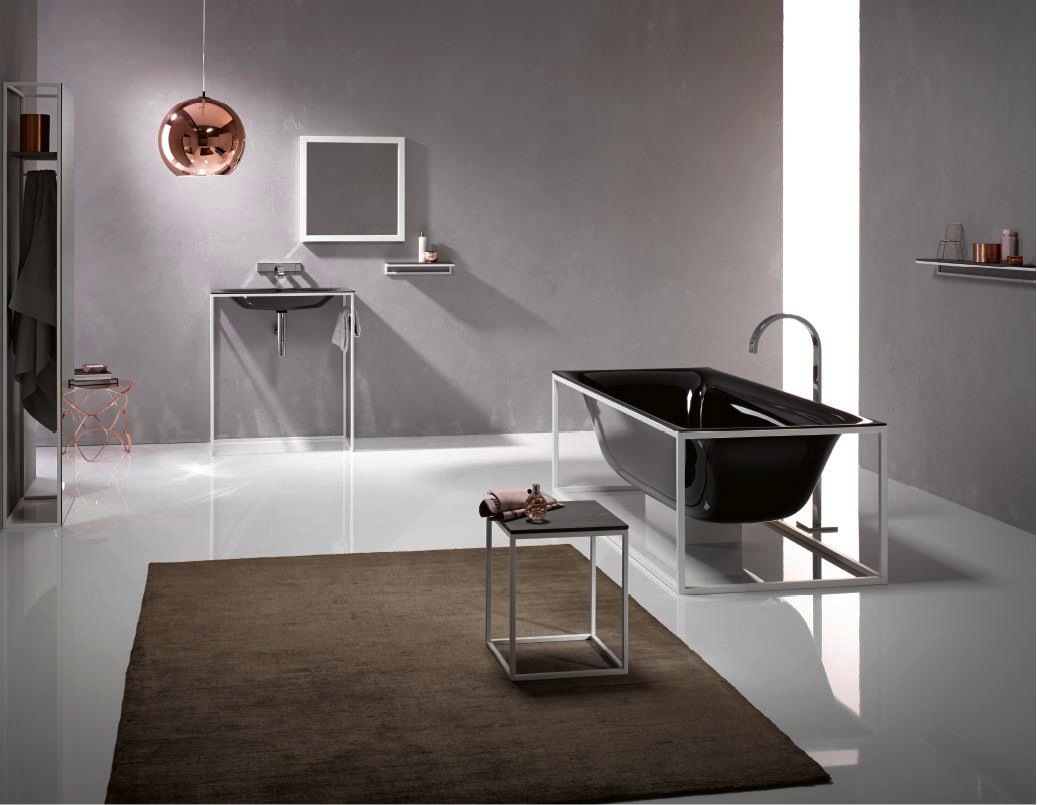 The combination of bath or washstand and frame allows you to present your bathroom objects in colour as accents in the bathroom. The steel/enamel are sufficiently strong that the supporting structure can be reduced to a minimum – a cubic frame into which the bath and washstand are inserted. The precise corners of the bath and the washstand are flush with the frame and innovative technology of the bath means there is no visible overflow.
Given that 33% of the participants in Houzz's study of those installing new bathrooms this year are planning to install a free-standing tub, showing that they are deservedly, one of the most desirable bathroom pieces for 2015.
5. Brassware Special Finishes
2015 is set to see even more demand for brassware in alternative finishes to the usual chrome. Leading manufacturers such as Hansgrohe have joined a large section of the market this year by introducing 15 new special order finishes to their ranges. Particular emphasis seems to be on the brushed golds and bronzes, blacks and polished copper finishes – all of which give a certain exclusivity to a design.
6. Colour Schemes & Tiles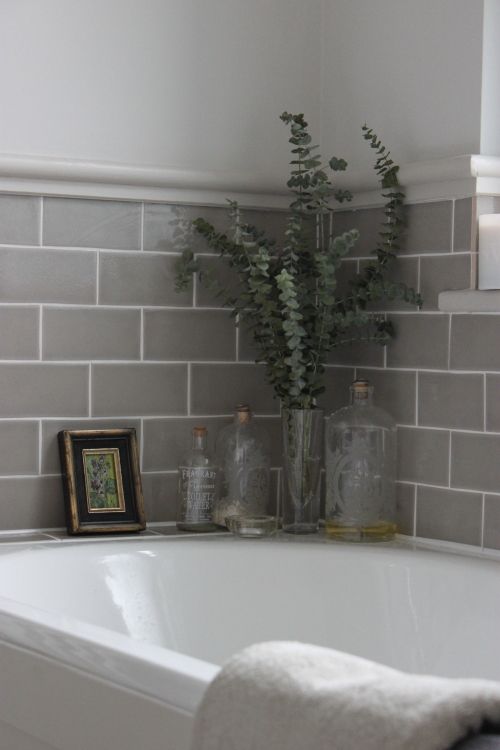 When beige is just too boring and white to stark and clinical, it may be time to add in some shades of grey. It doesn't have to be dull and drab, instead it can add depth and texture. The National Kitchen and Bath Association have found it to be the "fastest- growing" shade for the bathroom in 2014 and this is going to continue in 2015.
Concrete and wood effect porcelain tiles still add a very "now" look to any bathroom and are forecast to continue to do so through the next year.
7. Intelligent Showering Solutions – Ambiance Tuning Technique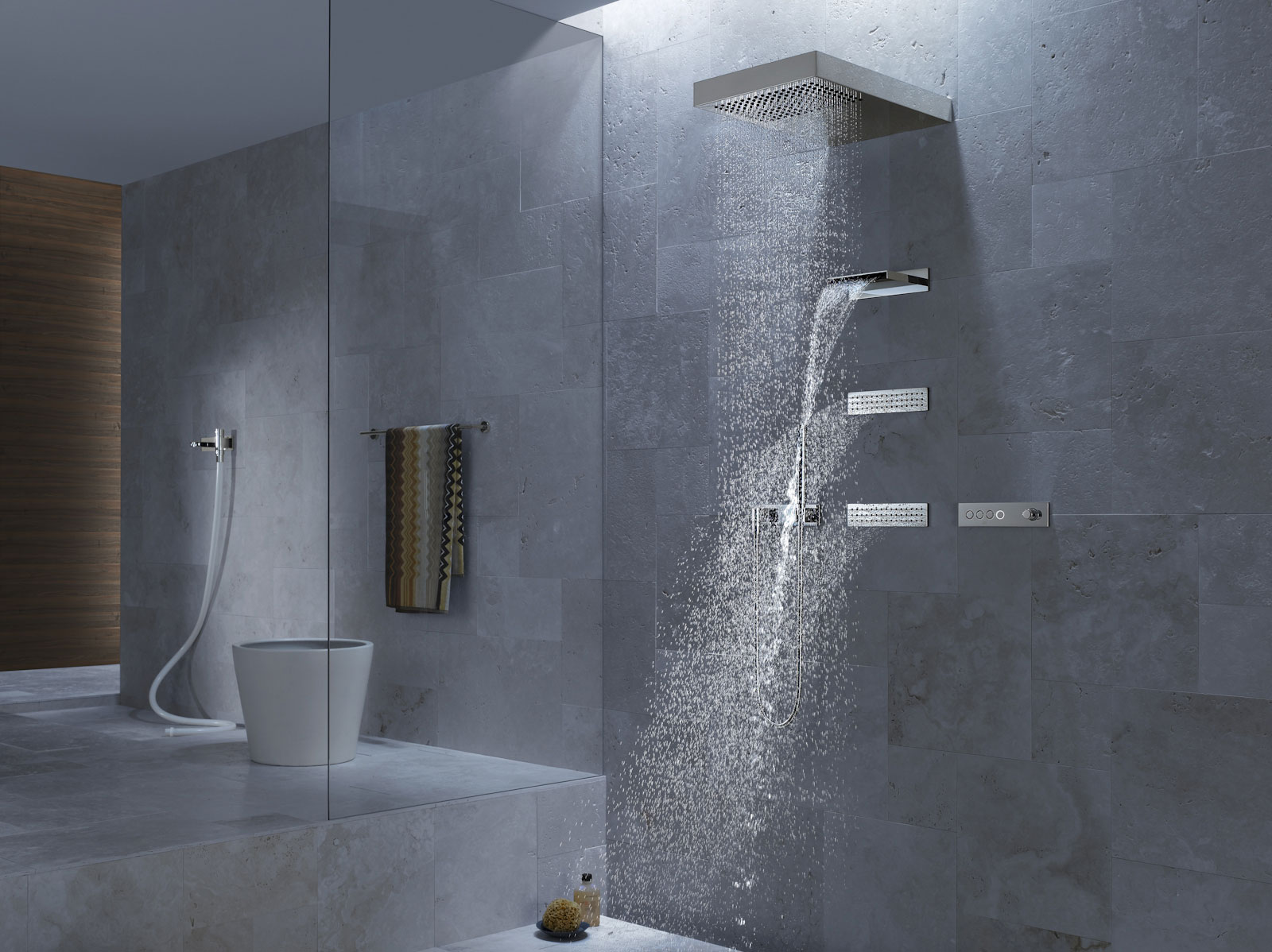 Welcome to a new kind of showering experience. The mood-setting AMBIANCE TUNING TECHNIQUE with its central component Etool combines various spray types with maximum operating comfort, innovative control technology, aesthetic architecture and minimalist design that completely redefine showering.
The three scenarios BALANCING, ENERGIZING and DE-STRESSING act energetically on the human dimensions of the body, mind and soul. Each of these scenarios deals with the power of water in such a distinctive way that you can influence your own well-being. By using the scenarios on a regular basis, they become part of a personal ritual and lend a new quality to your shower experience.
ATT electronic control panel available in 2, 3 or 4 button options.
8. Silenzio Washbasin – Antonio Lupi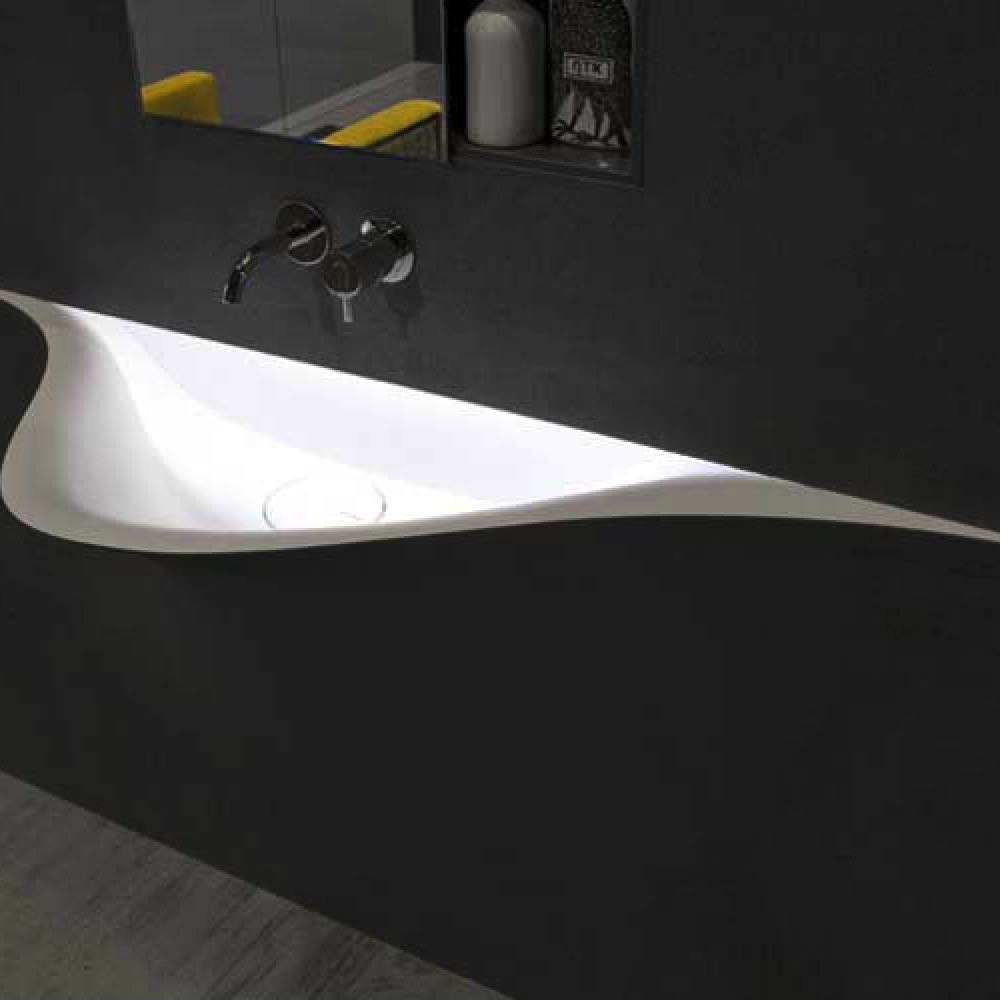 This encased Corian sink with optional LED lighting, is a functional and sculptural washbasin, that perfectly integrates itself in the wall, merging with the surface where installed. The washbasin almost disappears in the wall, like a bare sink that can be dressed with many different clothes – something that can be changed and updated rapidly by applying a different finish.
9. Per Se Brassware – Kallista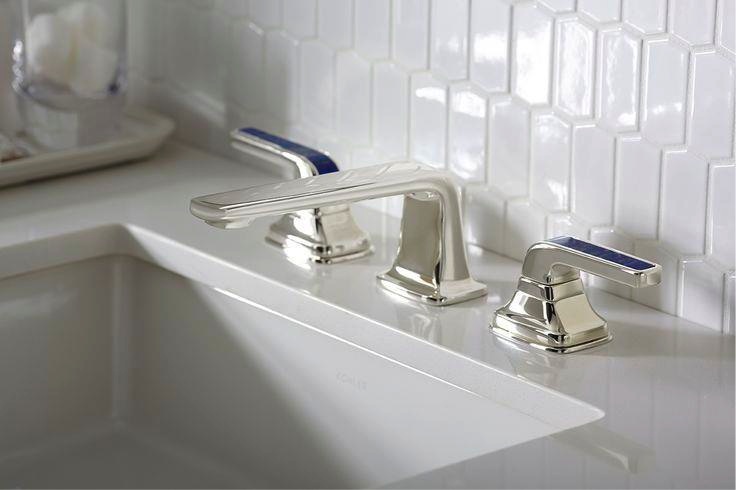 Per Se is a collection released last year but has been enhanced this year with the new inlay handles – gorgeous! This mixer embodies slender, soft modern minimalism. Meaning in itself, Per Se embraces its name with an aesthetic that has an intuitively beautiful base form and is welcoming with thoughtful composition. Pairing uncomplicated design with a thinness that challenges industry norms, Per Se is as individualistic as its name implies.
Per Se is available with plain or a choice of inlays handles. Inlay options are Calcedonia Azul, Mother of Pearl, Tiger Eye, Lapis Lazuli, Malachite or Black Crystal.
View our latest luxury interior design projects, visit this page.