Enhancing your bathroom's appeal with a touch of finesse requires a thoughtful approach. Just as we aim to add a sense of distinction to your private retreat, drawing inspiration from the peak of luxurious interior design trends is a smart move.
At Callender Howorth, where excellence seamlessly blends with creativity, we carefully curate our offerings in collaboration with leading figures in the interior decoration industry. From clever concepts for small bathroom spaces to lavish designs, our expertise transforms each area into a personalised haven of comfort and style. Here, practicality effortlessly merges with elegance, creating spaces that are both inviting and sophisticated. Here is what designers have on the radar for 2023 for the latest luxury interior design trends.
1. Vessel Hammock Bath – Splinterworks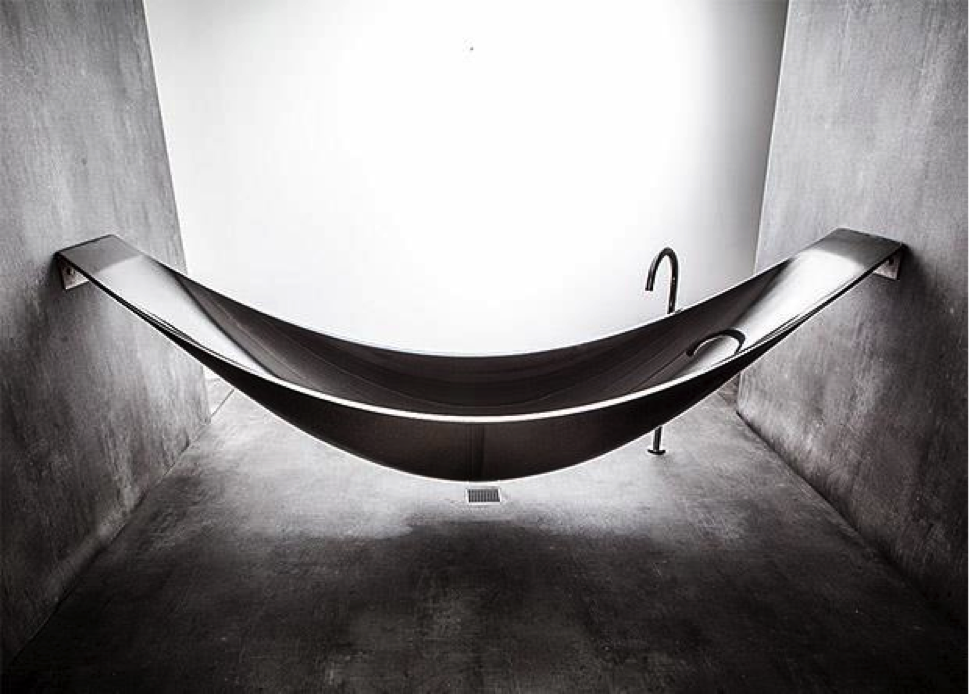 What's the superior route to unwind: reclining in a hammock or indulging in a leisurely soak in a bathtub? The ingenious minds at Splinter Works found inspiration to create a masterpiece that seamlessly blends the two.
Crafted for wet room use, Vessel elegantly hangs from the walls, floating above the floor. Its ingenious design allows wastewater to gracefully cascade through the base into a floor drain.
Constructed from carbon fiber, a material acclaimed for its robustness and flexibility in shaping intricate curves, Vessel maintains an incredibly lightweight composition.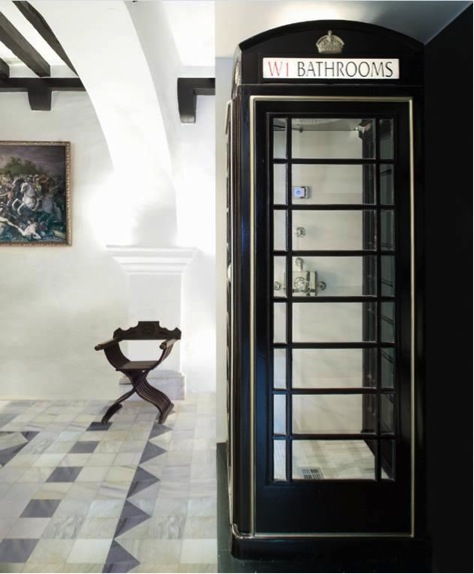 Conceived as an exceptional project, this bespoke creation was envisioned to transform a genuine piece of London's history into a unique shower experience. The masterpiece is meticulously fashioned from an original K6 phone box kiosk.
Illuminated by a custom LED-lit transom top panel, its hinged door is adorned with extended leather straps for easy access. The unit, reframed with laminate glazing, boasts integrated extraction and pre-plumbing.
A Bossini ceiling-mounted shower, graced with chromotherapy lighting, takes centre stage, complemented by a Waterworks polished Nickel thermostatic control.
This inspirational bathroom design features a wet room-style tray with grid waste, embraced by sumptuous porcelain-tiled walls.
3. Rose Brassware – THG Paris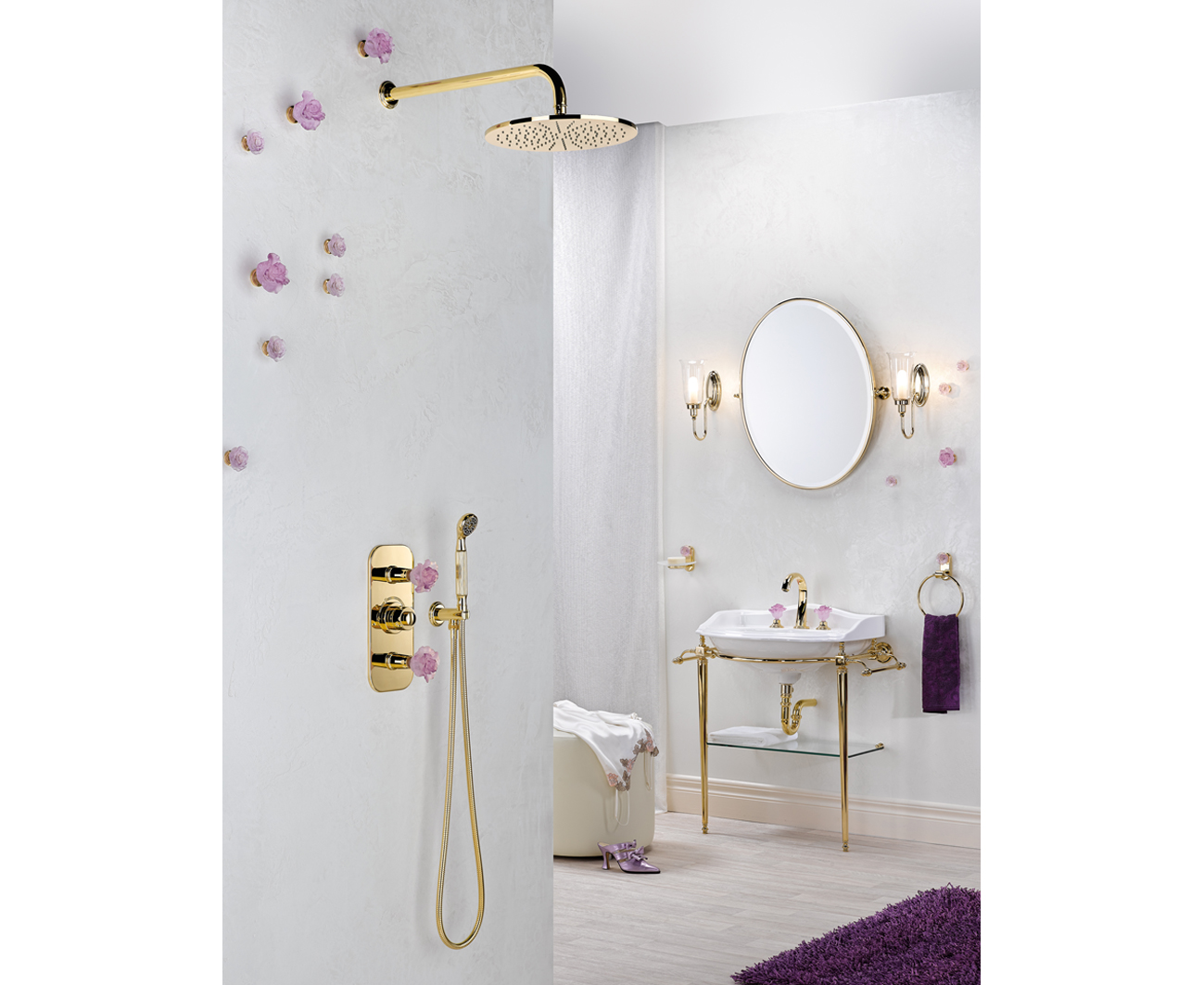 Since 1878, Daum has crafted exceptional crystal pieces employing rare, time-honoured methods. Each Daum crystal inlay is meticulously handcrafted within their French workshops.
The 'Rose' collection, versatile for sink, shower, and bath fixtures, is accompanied by a range of coordinating accessories.
This line offers an extensive array of finishes, including chrome, gold, luxbrass, nickel, and rhodium silver.
4. Lux Shape Steel Bath – Bette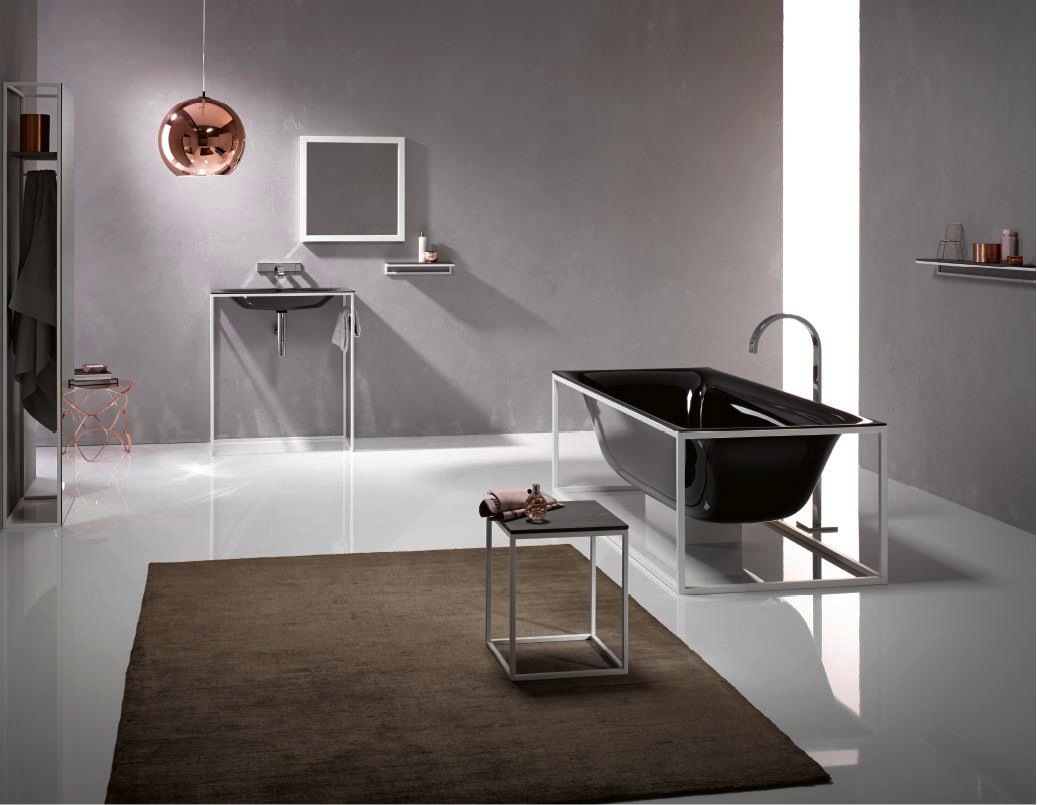 Merge your acrylic bath or washstand with a sleek frame, infusing your bathroom hardware with vibrant accents. The robust steel/enamel composition empowers a minimalist approach – a simple cubic frame serves as the supporting foundation for both fixtures.
Immaculately aligned, the new bath and washstand seamlessly integrate with the frame, while the bath's inventive technology discreetly conceals any visible overflow.
5. Brassware Special Finishes
2023 anticipates a heightened desire for unique speciality brassware finishes, veering away from conventional chrome. Prominent manufacturers like Hansgrohe have made a significant impact showcasing an impressive array of special order finishes to their product ranges.
The focus lies on brushed gold, bronze, black, and polished copper, imbuing designs with an air of exclusivity.
6. Colour Schemes & Tiles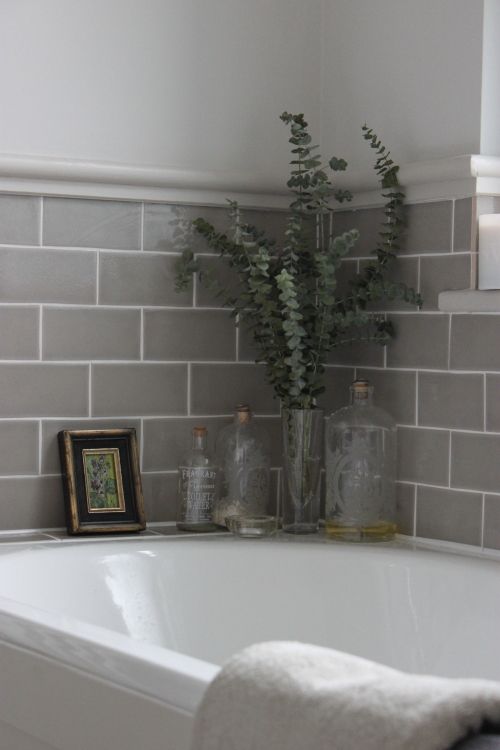 When beige toilet tiles design loses its charm, and white feels too stark and clinical, a touch of grey might be the remedy. Far from mundane, it brings forth depth and texture.
In 2014, the National Kitchen and Bath Association noted its rapid rise in popularity for bathrooms, a trend resurging in 2023 and poised to maintain its status well into 2024.
Concrete and wood-inspired porcelain bath tiles maintain their contemporary allure for a modern bathroom layout design, projecting a current aesthetic that is set to persist throughout the coming year and beyond.
7. Intelligent Showering Solutions – Ambiance Tuning Technique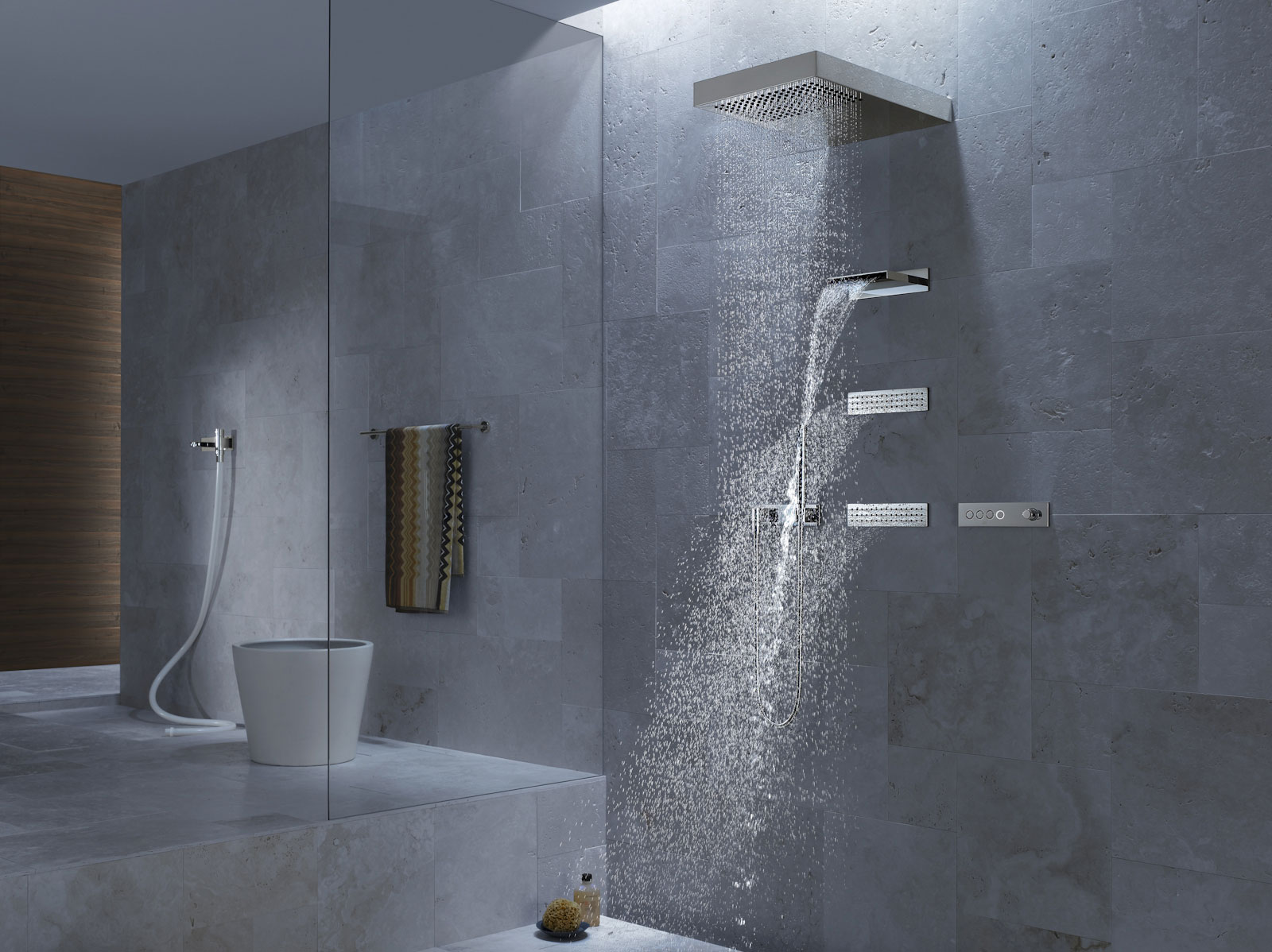 Step into a fresh showering realm, where the innovative AMBIANCE TUNING TECHNIQUE, anchored by the central Etool, orchestrates an array of spray types with exquisite ease. This fusion of functional convenience, avant-garde controls, and sleek design, redefines the art of showering.
The three scenarios, BALANCING, ENERGIZING and DE-STRESSING, act energetically on the human dimensions of the body, mind and soul. Each of these scenarios deals with the power of water in such a distinctive way that you can influence your own well-being. By using the scenarios regularly, they become part of a personal ritual and lend a new quality to your shower experience.
Experience the ATT electronic control panel, a marvel of bath accessories, offered in 2, 3, or 4 button configurations.
8. Silenzio Washbasin – Antonio Lupi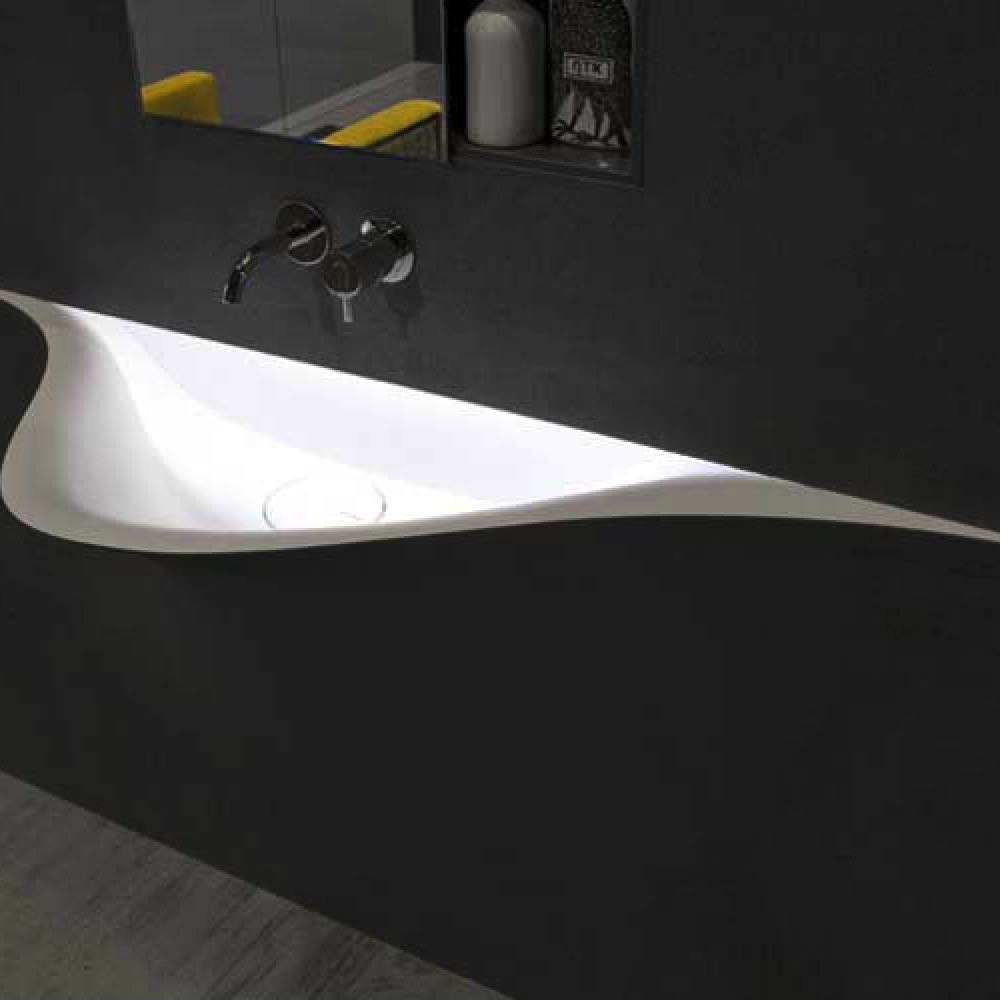 A Corian sink encased and optionally illuminated by LED embodies function and artistry, setting a new bar for unique bathrooms. Its sculptural form seamlessly melds into the wall, becoming one with the surface it graces. The washbasin's subtle presence resembles a blank canvas, awaiting various finishes that can be effortlessly interchanged, offering a swift refresh and transformation.
9. Per Se Brassware – Kallista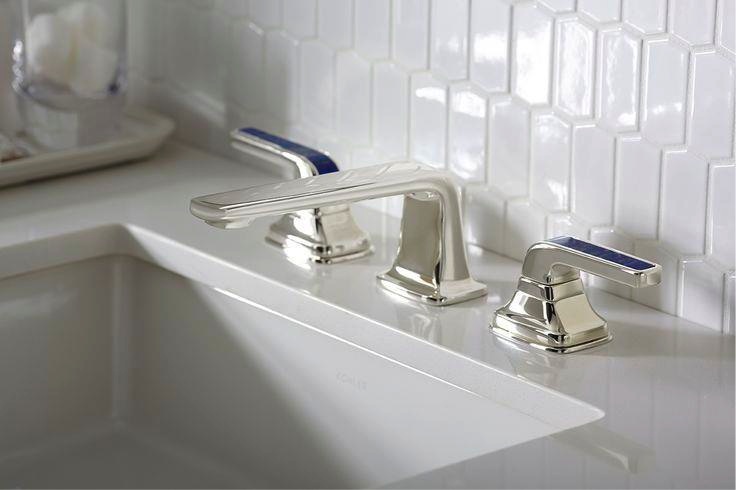 The Per Se collection introduced a few years back, has received a captivating enhancement this year through its exquisite new inlay handles. This mixer exemplifies a refined, contemporary minimalism – an embodiment of its very name.
With an inherently graceful foundation and thoughtfully composed details, Per Se exudes an inviting allure. Its unadorned design defies conventions, presenting a sleekness that sets it apart, mirroring the uniqueness suggested by its name.
Per Se offers a choice between plain or inlay handles, including Calcedonia Azul, Mother of Pearl, Tiger Eye, Lapis Lazuli, Malachite, or Black Crystal, for an ensuite bathroom design.
Elevate Your Bathroom with Callender Howorth
Elevate your living spaces to new heights of unparalleled sophistication and indulge in the art of refined living through the visionary designs of Callender Howorth. As a premier luxury design studio based in the heart of London, we specialise in crafting bespoke architectural and luxury interior design masterpieces that redefine the concept of elegance.
Explore our latest luxury interior design projects for more inspiration.