Basements are often underused an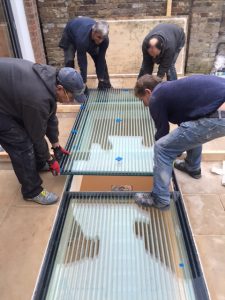 d neglected spaces, yet it doesn't have to be this way! The cellar is one of the most diverse parts of a home and can be used for anything from a children's playroom to a home office or gym. If your basement is used merely for storage with little thought for aesthetics or design, then it is not fulfilling its potential. Those who are lucky enough to have a basement have an unlimited range of options and the only limitation is their imaginations.
As interior designers in London, we at Callender Howorth regularly turn basements into enviable spaces. Keen to explore the unlimited possibilities for subterranean space, we turned to one of our clients for some expert advice. Crownwell Basements is a specialist design and build contractor, which focuses on high-end basement conversions from planning to delivery. Crownwell Basements' managing director, Jake Puddy, has over 20 years experience in delivering bespoke residential schemes and is an expert in renovating basements. Jake outlined some of his ideas about how you can best utilise your basement, and, as you can probably guess, there is something to suit all personalities and requirements. We hope the ideas below inspire you to get creative with your basement space.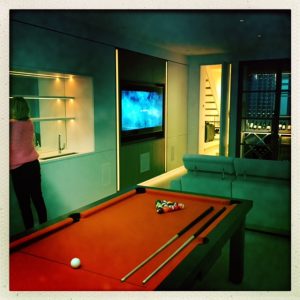 1. Utility & Storage
Let's deal with practicalities first. The washing machine and laundry area is commonly relocated into a new basement along with the central heating system. This allows better use of the upstairs house and can keep things quieter in your main living area. The additional storage space means travel luggage and rarely used items such as (skis, suitcases, camping gear, etc) can be safely stored away. The basement is also a good place to keep a safe or gun cabinet. When the temperatures outside are soaring, the basement remains cool; so it's a great place to store wine. Aside from being a wine cellar, you can also build a bar to escape the unbearable heat and enjoy a cool drink.
2. Family/Media/Games room
The primary driver for the new basement is increased living space for family and friends. The space is typically used for a wide screen TV/homeCinema, gaming and music and if it's big enough, then ping pong tables and pool tables are installed. Repurposing old items such as baskets and metal cabinets for storage adds a unique touch, plus shelves can be fitted to store books, computer games and board games. Art can add a touch of colour to the walls and putting up a vintage dartboard makes a creative and fun way to pin up notes and photos as well as it's original function as a game. It can be as relaxed as you like — some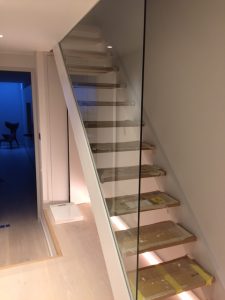 people fill the space with comfy beanbags and cushions and others prefer more classic armchairs and sofas. With enough attention to detail, soon the basement will become the place where everyone  wants to hang out.
3. Wellness Area/Spa/Gym
Jake says his company has been getting an increasing number of requests for wet areas and steam room/saunas to be built into the new space. His team has built fully equipped gymnasiums and swimming pools with counter currents and underwater running machines so anything is possible — at the very least they would typically install a new guest bathroom or shower.  Fortunately, it doesn't take much space or too much inconvenient plumbing and rewiring to set up a home gym and the cool temperatures make basements a natural choice. However, it takes careful planning to optimise the space and ensure adequate sound-proofing, but usually basements have concrete floors that absorb the vibrations made by treadmills and other exercise machines.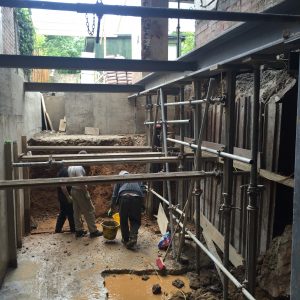 4. Study/Home Office/Library
This is a very common use of the new space and it's perfect for all ages. In addition to providing a study space for teenagers at exam time, a great option for working from home and a quiet place to read, it's also a great place to keep archives. The constant temperature makes basements ideal for storing book and art collections. A quiet sanctuary away from all the distractions of home life is perfect for people who find it hard to concentrate with the TV blaring and little ones fighting for your attention. Using the basement as a clearly defined workspace is sure to up your productivity levels. By adding some ergonomic furniture, uplifting decor and high-quality lighting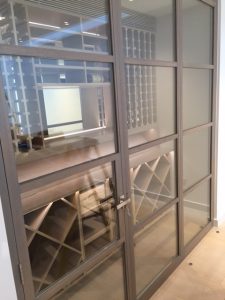 you'll feel comfortable enough to concentrate on your work or studies.
5. Guest Bedroom/Playroom
When the family or guests come to stay, an extra bedroom in the basement is a very welcome addition to the house. People tend to be put off by the idea of a dark and dank room, but with modern decor, good insulation and ambient lighting, the basement can become just as warm and inviting as any other room in the house.  Even the smallest room can be made to look spacious and designers employ plenty of tricks to make tiny rooms look airy and elegant. Also, having a play space for toddlers and stay-over space for the nanny can really help young families in a busy household. Kids will love having their own space to explore and mingle in. Features like a chalkboard wall or rugs will make playtime both fun and educational whilst keeping the rest of the house clean and tidy.
Please feel free to get in touch with our friendly team should you wish to discuss your basement design.