5 Essential Decisions for Planning a Modern Kitchen Island
October 18, 2023
The heart of the home, the epicentre of gatherings, and a culinary haven, the kitchen holds a special place in our lives. In today's luxury kitchens, islands have become more than just a functional addition; they are a design statement. In 2023, kitchen islands remained at the forefront of interior design trends, offering style and functionality. However, before you embark on your kitchen island journey, it's crucial to make informed decisions. Here are five key considerations to ensure your kitchen island becomes a harmonious and practical addition to your space.
1. Assess the Space: Is There Room for an Island?
The first step is to evaluate your kitchen's layout and size. Is there sufficient space for an island, and if so, how large should it be? While the allure of extra cooking and prep space is enticing, it's essential to strike a balance. An oversized island can overpower the room, making it feel cramped. Consider the room's shape to optimise space both around and within the island.
2. Determine the Island's Purpose: Cooking or Socialising?
Modern kitchens often serve as social hubs where families and guests gather. Decide if your island will primarily serve as a cooking station or if it should be integrated into the socialising space. If you envision it as a social feature, consider incorporating seating into the island's design. This decision significantly impacts the island's layout and functionality.
3. Select the Perfect Worktop Material: Form and Function
Your choice of worktop material should align with the island's multifunctional role. Since it will be used for food preparation, durability and resistance to staining are essential. Materials like stainless steel or granite offer practicality and aesthetics. Consider the balance between aesthetics and functionality when making this decision.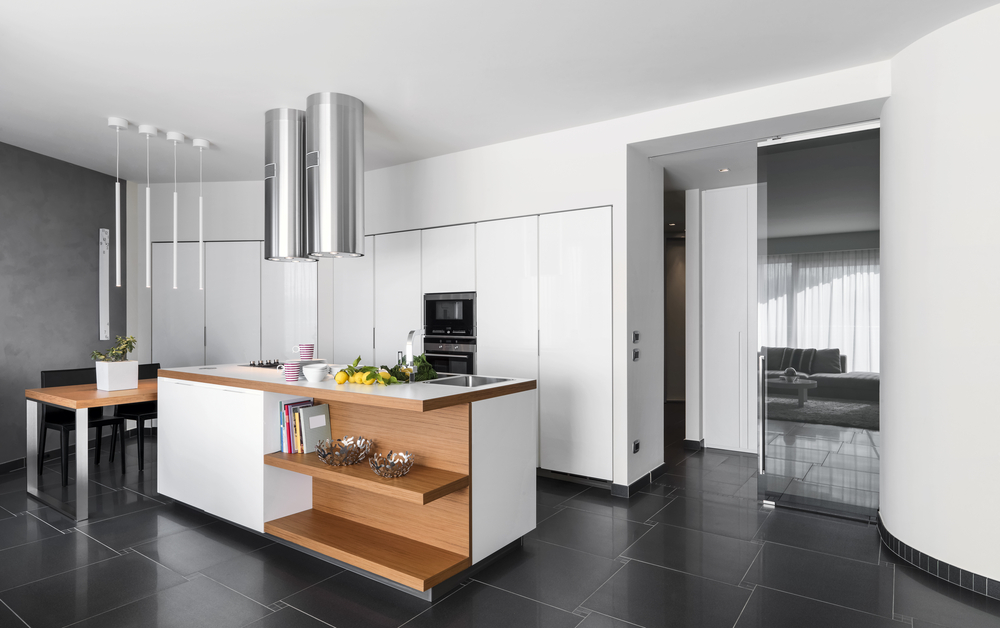 4. Integrate Appliances: Efficiency and Aesthetics
Modern kitchen islands can house various appliances, enhancing both efficiency and aesthetics. Decide which appliances, such as ovens or sinks, you want to incorporate. Ensure they integrate seamlessly into the island's design. Hidden appliances can streamline the island's appearance, contributing to a sleek and cohesive look.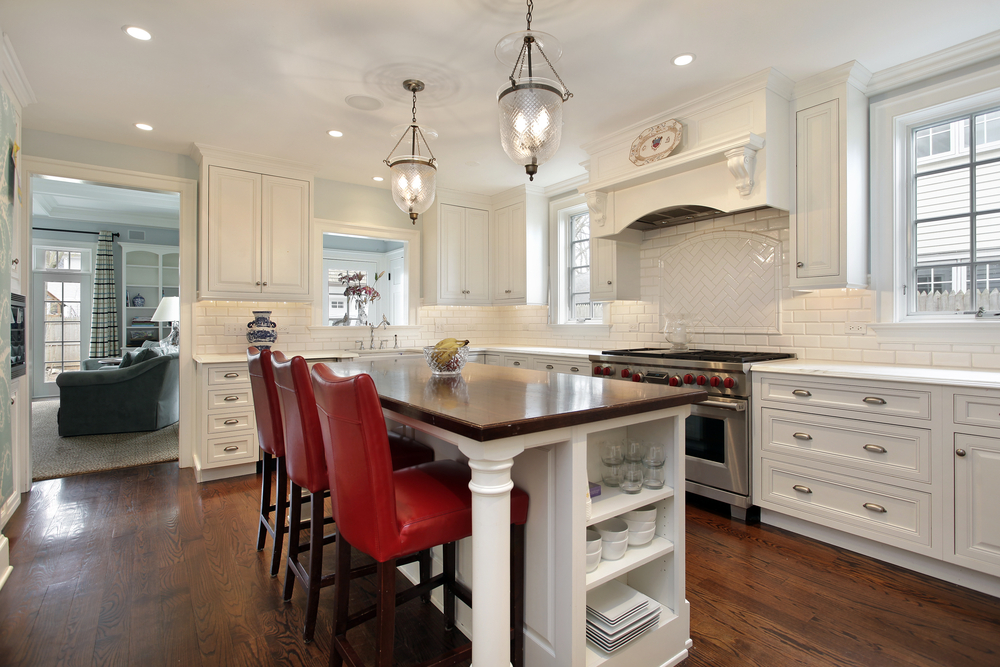 5. Explore Overhead Extractors: A Culinary Companion
To elevate your island's functionality, consider installing an overhead extractor. This addition allows for the inclusion of hobs or other culinary appliances. However, keep in mind that it can alter the kitchen's ambiance. Collaborate with an interior designer to find the right balance between practicality and aesthetics.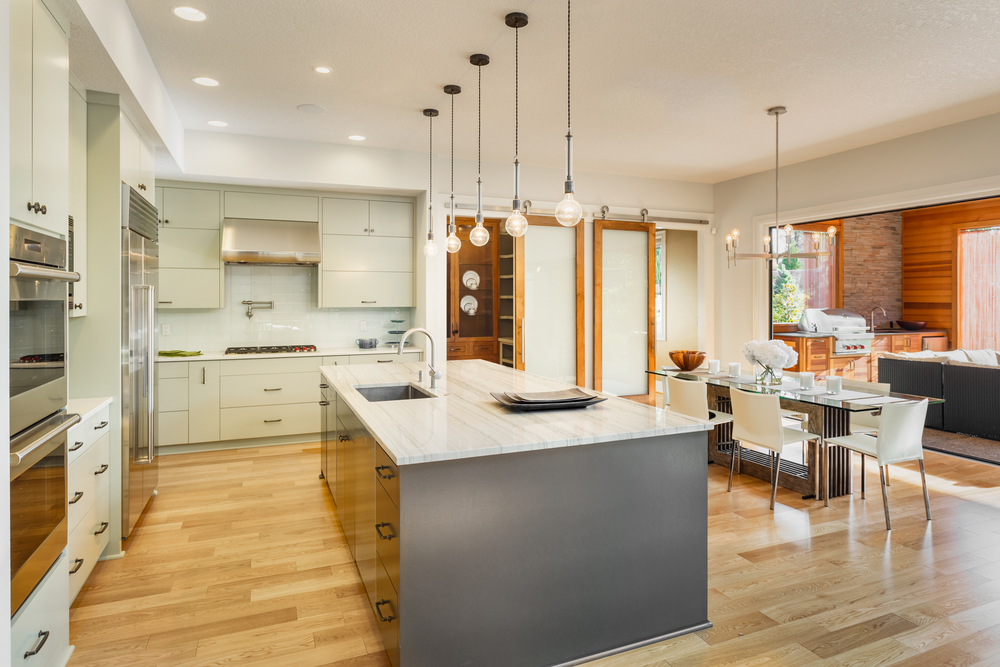 These five considerations provide a solid foundation for planning your kitchen island. However, the world of kitchen design offers endless possibilities, and expert guidance can be invaluable. For a seamless kitchen island transformation that aligns with the latest 2023 trends, consult the UK's leading luxury interior designers, Callender Howorth. With over 25 years of experience and a passion for design excellence, we'll help you create a kitchen that seamlessly blends style, functionality, and innovation.
Contact us today to embark on your kitchen transformation journey and explore the endless possibilities of modern kitchen islands.