Callender Howorth Named as Finalist for International Award
December 17, 2015
When our passion for designing fabulous, luxury interiors and realising our clients' visions rank above all else, it is easy to forget about receiving recognition. At Callender Howorth, we pride ourselves on being able to provide quality, multi-discipline interiors for luxury homes – be it building, designing or styling spaces. But we also take great pride in being recognised by our peers for our high-quality work.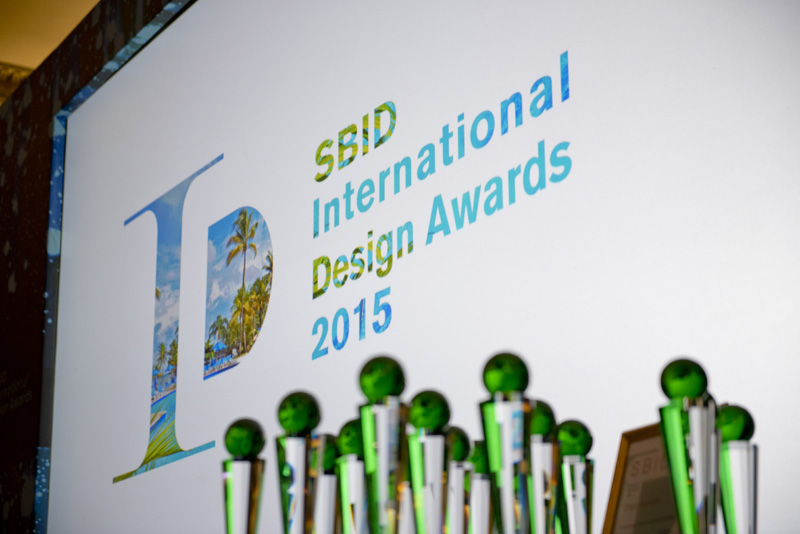 The SBID International Design Awards is an extremely prestigious establishment to be connected with and one that we hold with high esteem. It is a great honour to announce that we have been attributed with a finalist spot for the Global Interior Design award.

With voting coming exclusively from leading industry experts, both for technical content and aesthetic creativity, the privilege of being involved with this year's event is extremely complimentary. The panel alone included some incredibly esteemed judges such as Lewis Carnie, Head of Programmes of BBC; Sir Michael Dixon, Director of the Natural History Museum; Kevin Mau, Senior Creative Director at The Boeing Company; Ben McOwen Wilson, Director of YouTube EMEA; David Lewis, Managing Director of Sunseeker London; and Jane Preston, Facilities Manager UK, Real Estate & Workplace Services, Google.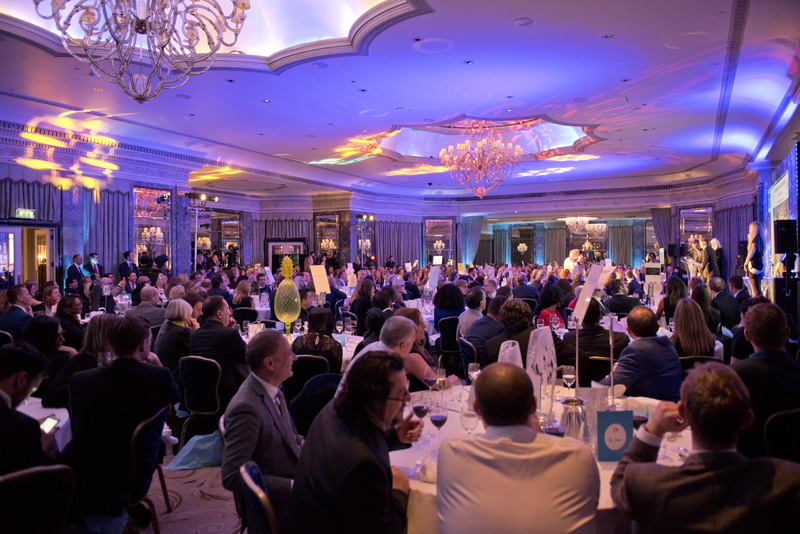 With such a culturally influential panel you can understand why we were thrilled with the beautiful Mayfair Mews House becoming a finalist in the 'Residential Project under £1m' category; we can't be prouder of this wonderful project. Set across three floors, it uses bespoke features and modern touches to create a high level of personality, fun and, above all else, a beautiful space.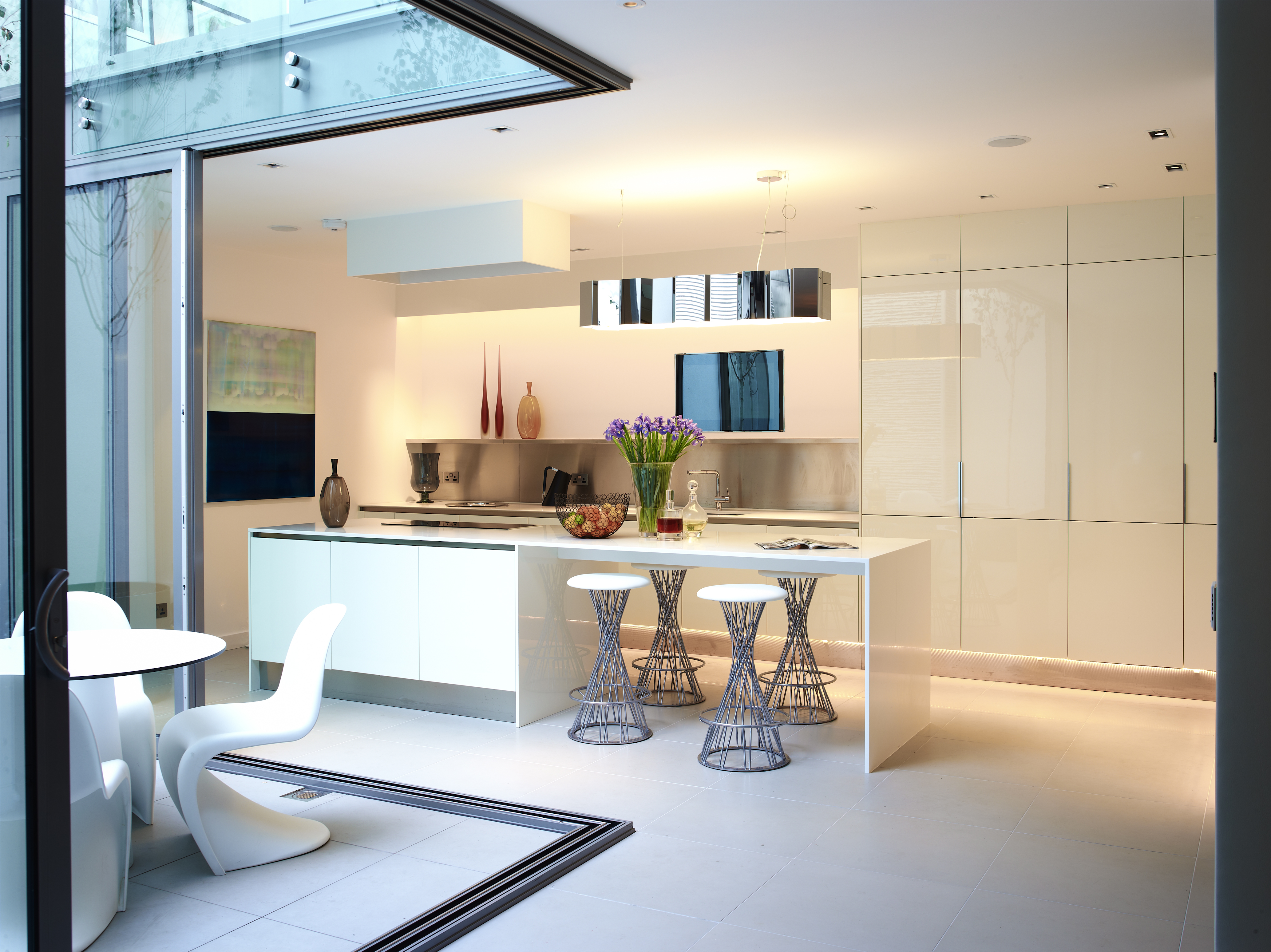 Neatly tucked away behind Marylebone High Street in beautiful London is this gorgeous mews house. Forget Victoriana expectations, find vast spaces bathed in light with large, bespoke walls and huge windows, which completely open to the encompassed courtyard.
Integral to the architectural plan was the gutting of the top floor. This allowed us to create one very large Master bedroom with a spacious dressing room (complete with bar area) and en suite. Add to this the coloured walls and expansive stairwell and the design starts to really sing a luxurious song.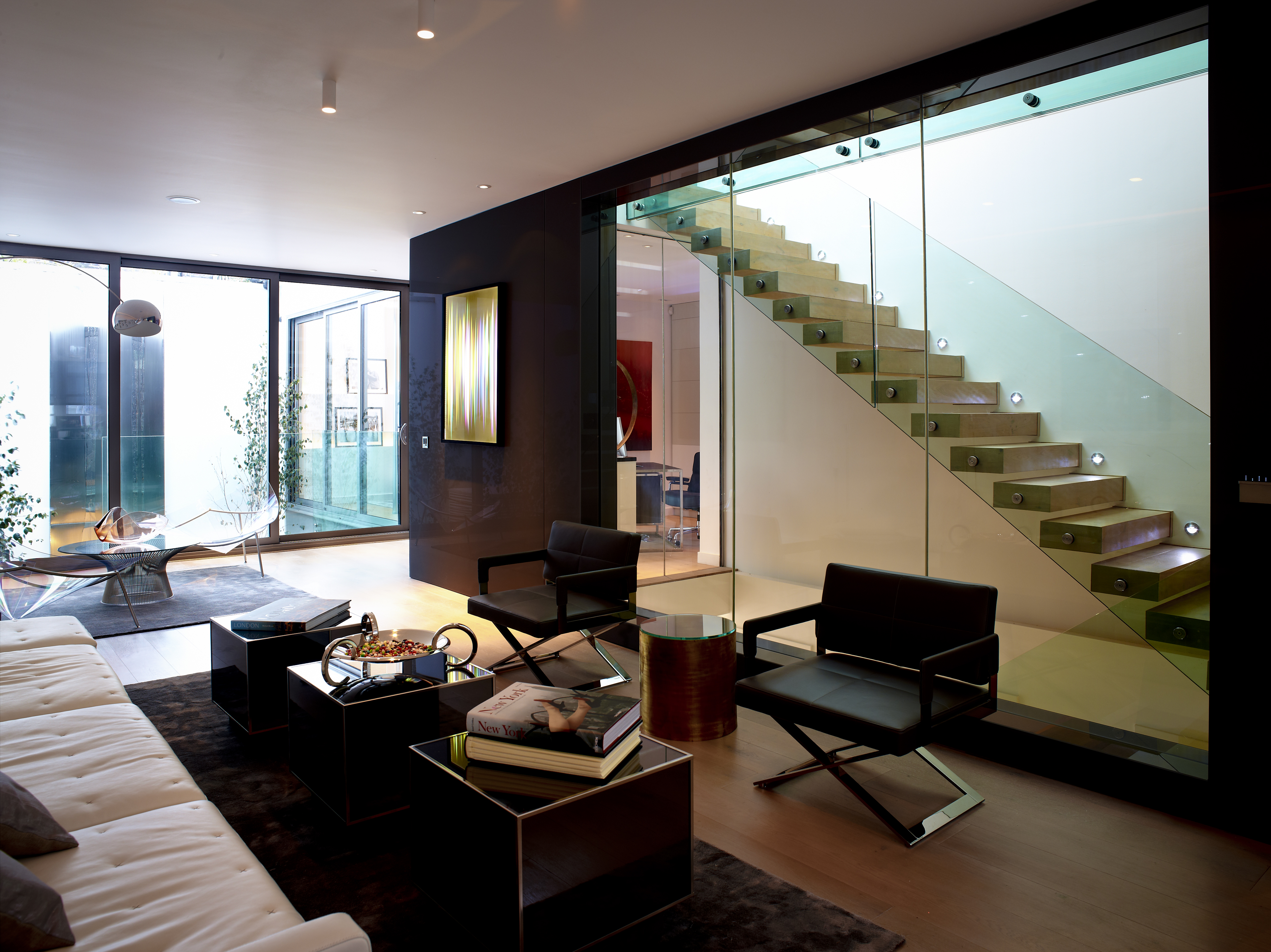 This project was favourable with the Callender Howorth team, not least because we got to complete the idea by helping the client style the property with some impressive art, but because it allowed us to help create a fabulous show-stopping space, which is perfect for entertaining.
Modernity and uncomplicated British style permeate the space – think James Bond's martini glass. A complete piece of classic design: still timelessly modern and effortlessly stylish. To be able to twin our passion with our craft is a true pleasure, and to be recognised as an influential force in the industry is an even greater thrill. We hope to see you at the SBID awards next year!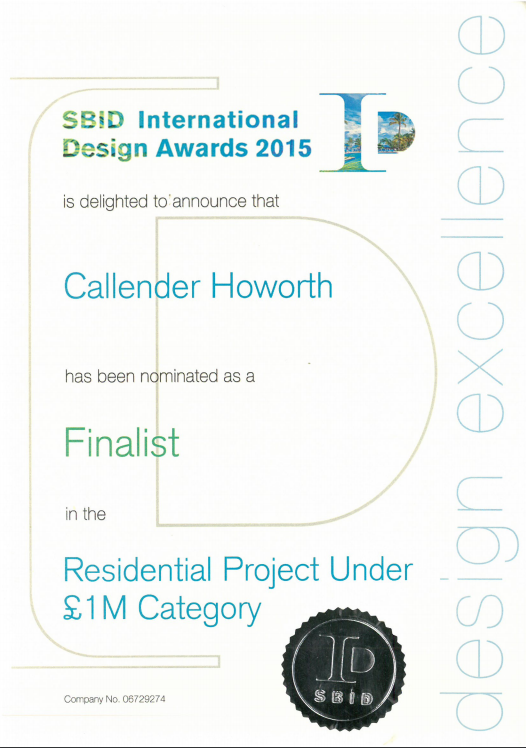 Sample our extensive interior design projects in Marylebone and beyond and please do not hesitate to contact the team should you have any enquiries.