Eichholtz Attends the Maison & Objet Paris Trade Show
January 19, 2016
Eichholtz is a name that has long been at the forefront of luxury interior design. A regular fixture in many of the world's premier hotels and fashionable homes, their collection of furniture, lighting and accessories crosses many styles – from the ultra glamorous, luxe look to chic heritage and many more. This vast and eclectic gathering is borne from founder Theo Eichholtz's philosophy of creating perfect ambience within a space, all influenced from his travels to the world's finest museums and galleries. Together with his team of designers, Eichholtz deftly applies this unique philosophy to every piece of furniture his brand creates, time and time and time again.
Theirs is furniture that has to be seen in person tobe truly appreciated. It is of a quality that cannot be felt through a screen or printed page. Fortunately, Eichholtz cordially invites members of the public to join them and experience their latest collection at the prestigious Maison & Objet Paris trade show, from January 22nd until January 26th. The show is one of the most hotly anticipated events on the interior design calendar, renowned for its carefully curated selection of great design, decoration, furniture, accessories, textiles and fragrances. It is of no coincidence that they have invited Eichholtz to the event. Many interior designers from the UK are also sure to join Eichholtz in Paris to present their designs.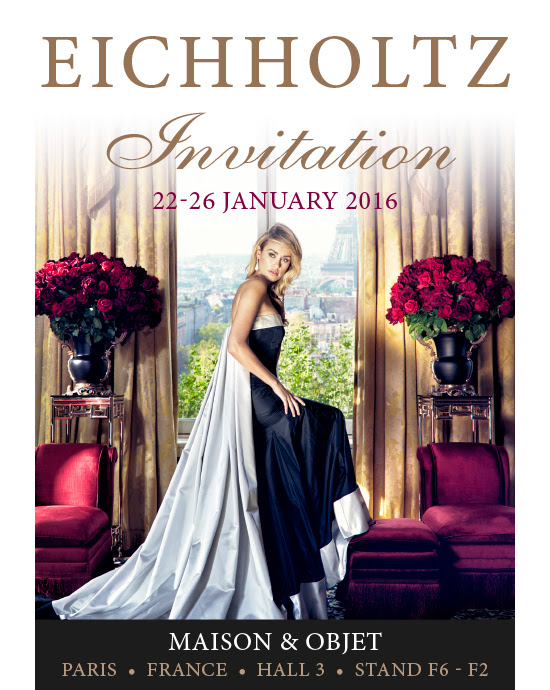 Their newest collection is the epitome of sophisticated interior design, and with such obvious quality, it is hard to pick favourite pieces. However, their spectacular multi-tier chandelier, elegant black velvet sofa and sculptural Connor console table do standout as future classics. Somehow Eichholtz have continually managed to straddle the fine line between fashion and function, leading to furniture that elevates a room in multiple ways. In that respect, this collection is no different.
As is the way with Eichholtz, one can spot many influences within the new designs. The art deco period is an obvious inspiration, and the sleek angular lines, geometric patterns and elegant materials that were so prevalent during the time can be found in many pieces. It is even possible to spot elements of Middle-Eastern design and semiology within the furniture, proving that no matter what your own personal space may be, Eichholtz will have something to bring it to life.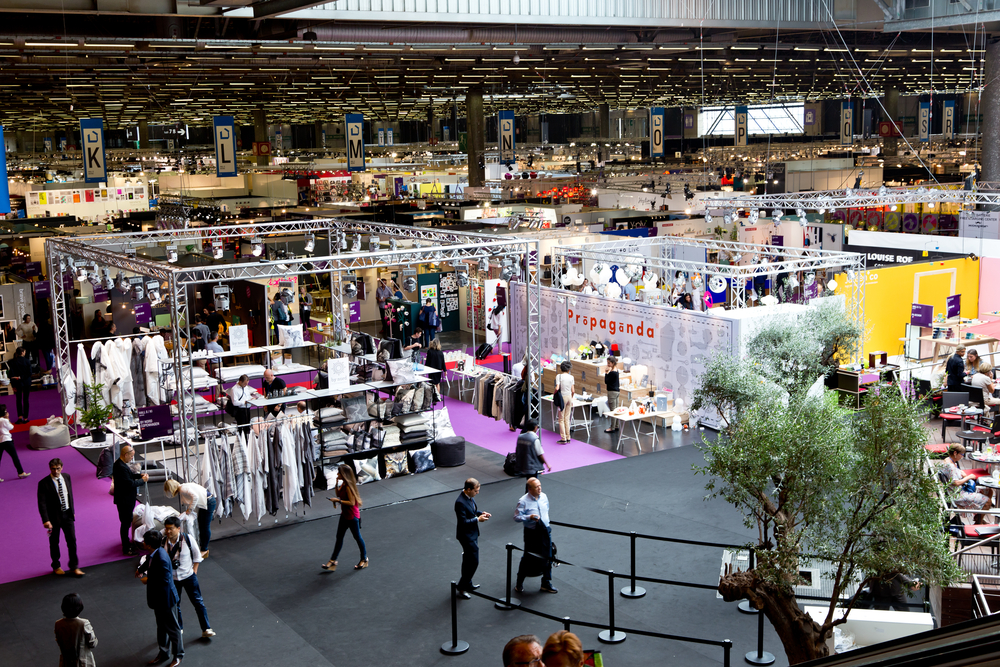 The Eichholtz booth at the Maison and Objet Paris show will be over 1400m² and situated alongside the red carpet in hall 3/stand F6-F2. Visitors can expect to see signature interiors, timeless classics, statement pieces and exclusive pieces from the Dutch-based company.