How to Blend Vintage and Modern in Your Home
July 25, 2016
Our interior design services provide the opportunity to enjoy your home every day, whether having your family over for a feast, watching a film with friends or throwing an elegant soiree. One way that we do this for clients is by blending chic modern design with vintage class. We can create not just a home but a collection of pieces that are personalised for your family; various talking points that include the treasures you found on your travels, items of sentimental value, and unusual features that convey a sense of your personality.
The great thing about interior design is that you can marry vintage and modern together to characterise an aesthetic that characterises you.
Mix contrasting shapes, styles, colours, materials and patterns to achieve your desired mix.
Achieving a fine blend of modern and vintage furniture is a work of art and can turn your home into a stylish space in which to entertain. Such an interesting blend of styles can make the room visually interesting and inviting.
One could draw inspiration from our Nice Apartment project, which fashions a large, bold, modern chandelier as the focal point of a room. To achieve a desired style, we utilised softer vintage lamps to underpin the elegance and balance of the room's design.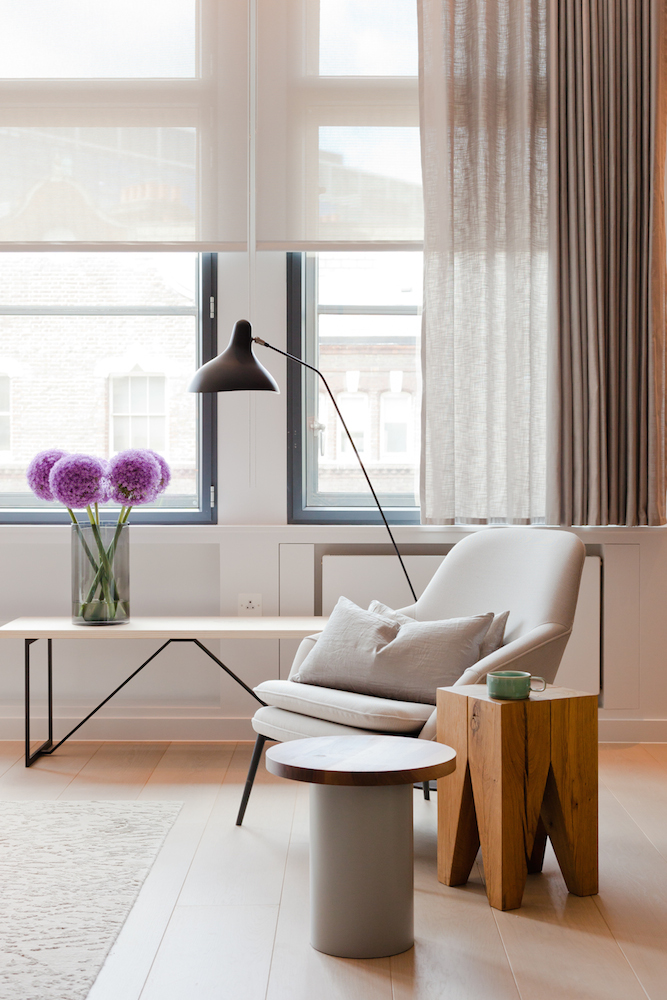 Theres no need to stick to one era when designing; pay testament to your eccentricities and tastes. Assemble a space over time to find only the best items, don't order from the pages of a catalogue.
If you don't want to be too bold you could source interesting works of art to create a strong look. Buying a vintage painting and displaying it in a modern frame perfectly blends vintage and modern, evoking sophistication and style. Alternatively, hang a modern work in a vintage frame – or place it on a vintage table, as in the Exchange Building project – to create a gallery wall that attracts your guests' attention.
The most exciting and inspirational rooms combine different colours and textures to emphasise both the old and new and to generate the feeling of stylish effortlessness. The Cordy House project was recently completed by our designers and blends different styles from varying eras. The team scoured the world for the perfect items; a vintage table that was sourced from the Eiffel Tower in Paris is a particular highlight!
If you're struggling to pull elements together, give us a call and book an appointment.