Outdoor Havens at Home
July 31, 2020
Summer is here with a call to enjoy the delights of our gardens and terraces.
The decadent laze of lounging,  immersed in your favourite book as you read in the cool shade, and the freeing pleasure of al fresco dining nestled in your own private oasis.
A restful haven at home.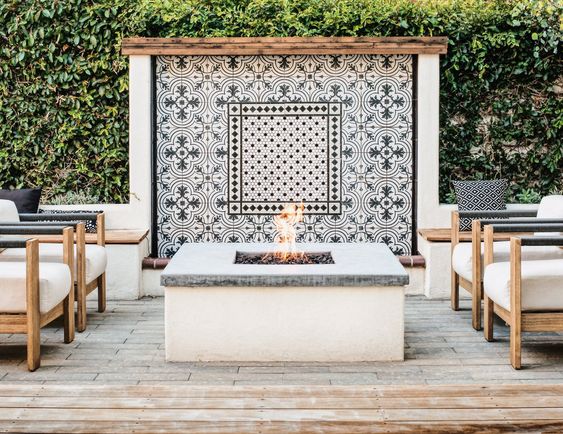 We like to think of these areas as private sanctuaries as we fit out these exterior living lounges and dining areas worthy of a five star hotel experience.
The idea of an ambiance in nature at home where you can fully relax and unwind without having to go anywhere is attractively easy.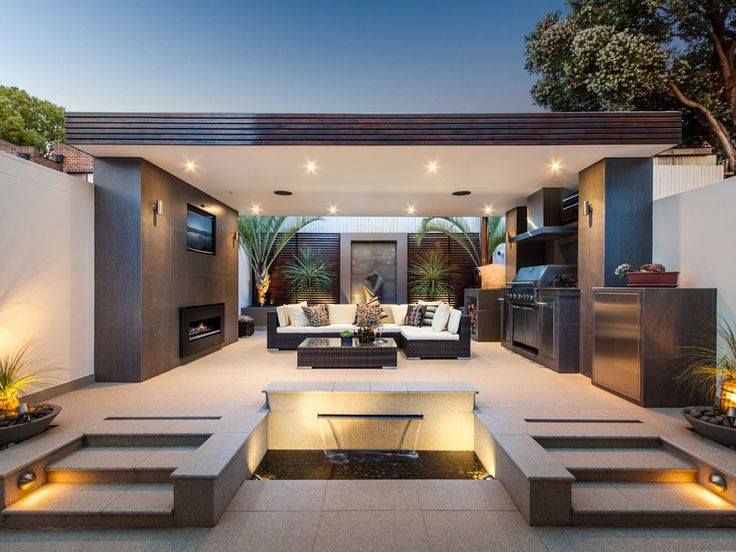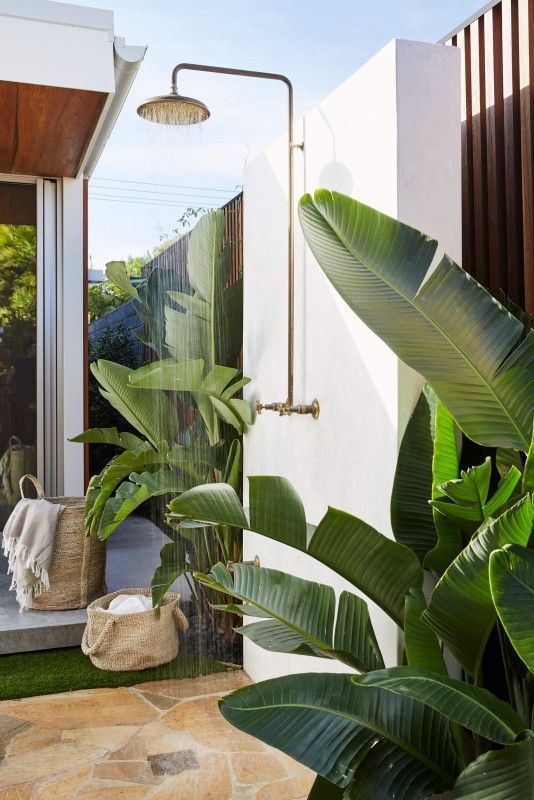 We up-level pool houses in handsome style, pleasurably furnished and equipped with open air living rooms, large dining areas, with features like outdoor fireplace lounges, outdoor showers, and sophisticated outdoor grill kitchens.
Soft and breezy we design these areas to maximise the flow of fresh air while still keeping the spaces open to take in the surrounding greenery and garden views.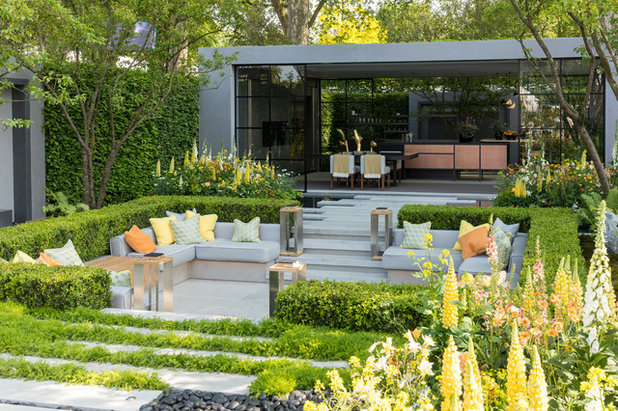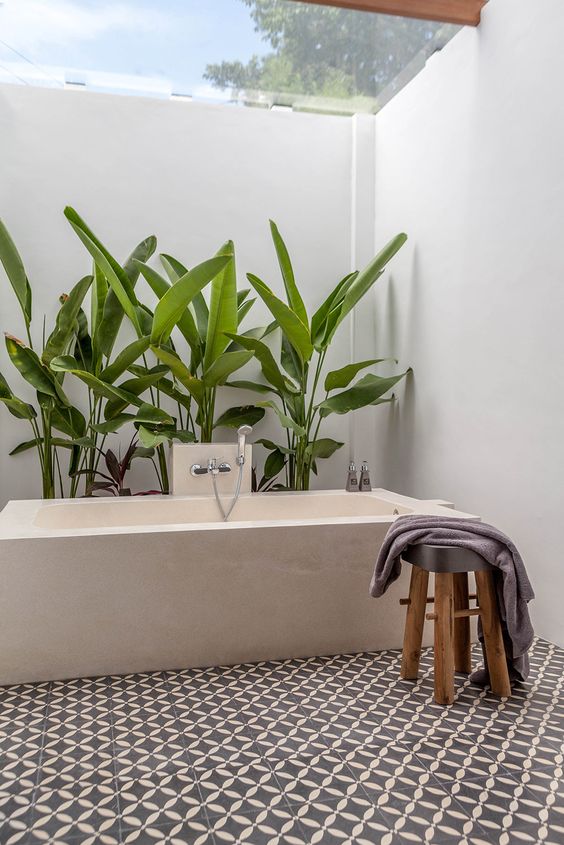 Hybrid outdoor features like indoor plant beds and skylights thread together the exterior and interior living environments with the essence of nature.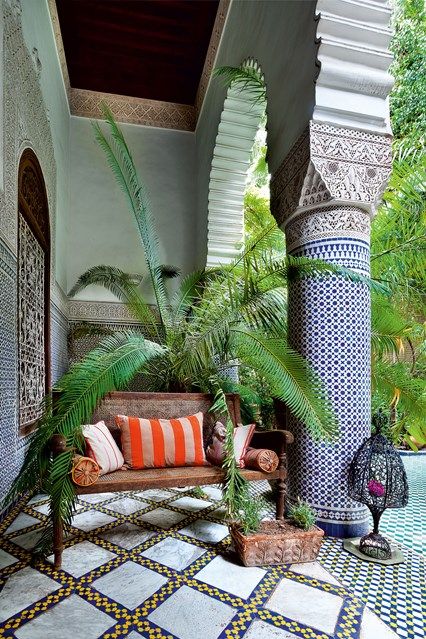 Whether it is subdued refined lines for contemporary chic ambiances, or the exotic notions of Moroccan patterns that emit the tranquility of a riad, we design areas to awaken the senses of wanderlust right at home.
We place careful attention on tile textures and finishes we select that are made for outdoor use, and choose patterns to elicit depth and the mood of each outdoor area.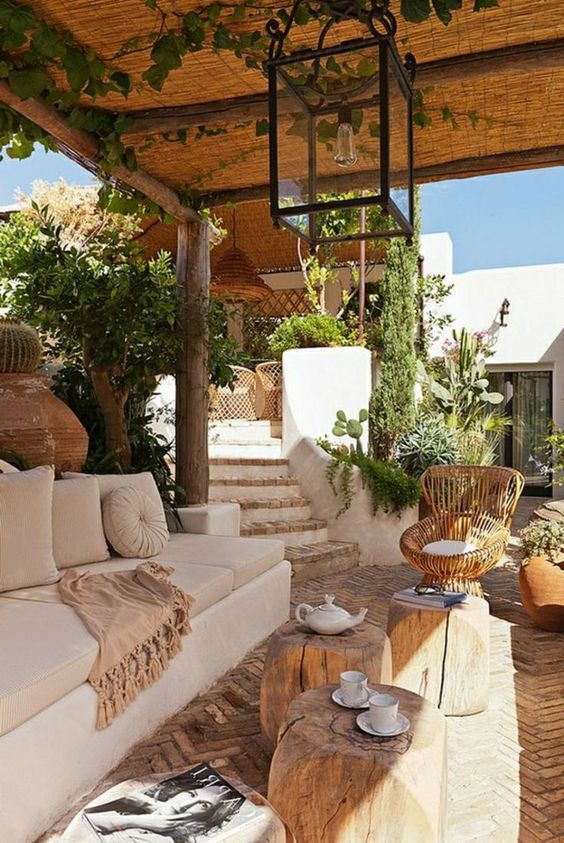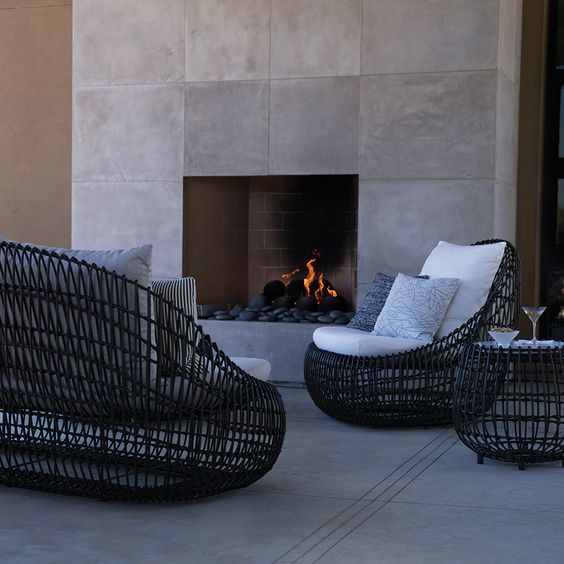 Outdoor living is all about comfort.
We like to select pieces such as laid back oversized armchairs, large sunken sofas with lots of cushions that are  custom made with the newest weatherproof fabrics that are water resistant and fade proof.  The one consistent element throughout is of course the greenery.
We like to incorporate natural materials and elements to evoke that liberating sense of escape.
Breezy shades of light stream in through the pergola that keeps the temperatures cool and comfortable. This exterior lounge area designed by Callender Howorth in a luxury villa in Paros reflects the quintessential outdoor lifestyle renown to the beautiful islands of Greece.
If you are looking to create your own outdoor haven at home, Callender Howorth can design sublime exteriors that encompass all the joys of a splendid summer at home.
Email us at info@callenderhowoth.com