Perfecting your Interior Lighting Design
June 23, 2015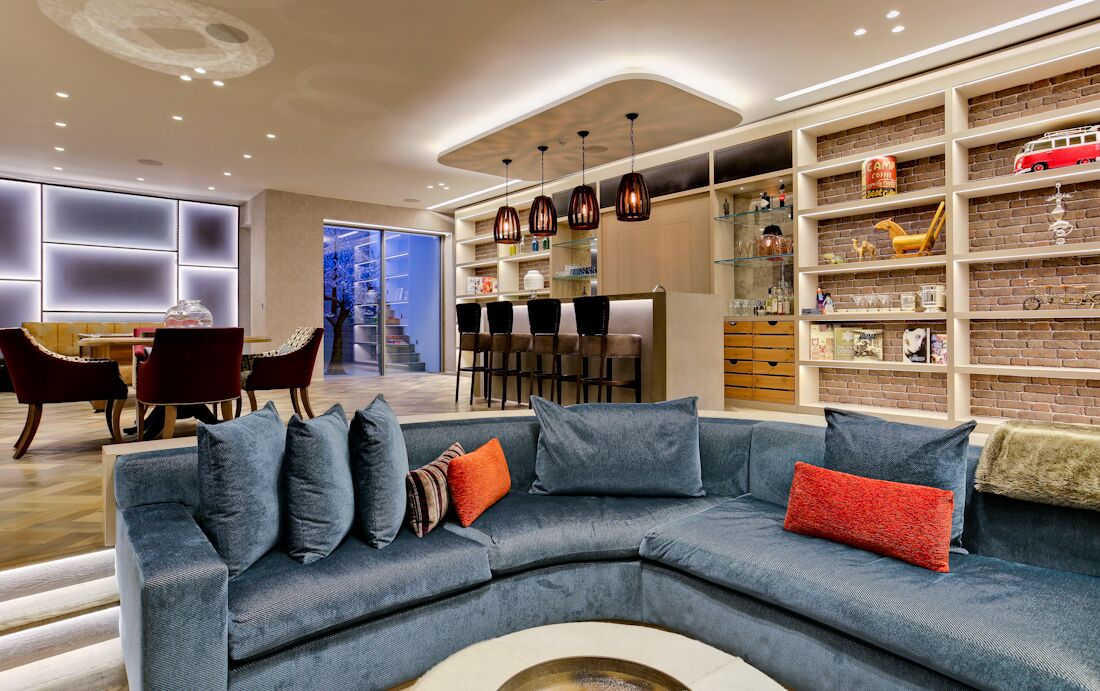 Getting the interior lighting right is a crucial element in setting the correct tone for your home. Not sure where to start? Here is the expert advice to perfecting your interior lighting design.
The importance of layers
It is essential to start thinking about your lighting in terms of layers, starting at the ceiling, descending towards the floor. But first, you must have a thorough understanding of how you use the room before deciding on how to best illuminate it. For example, in a relaxation or reception room, avoid relying on ceiling downlights to provide the entire light source. Downlights should be used to highlight key features such as artwork or joinery, not to create a blanket wash of light as you see in so many developments builds of the early and mid 2000's.
How would you suggest using layers?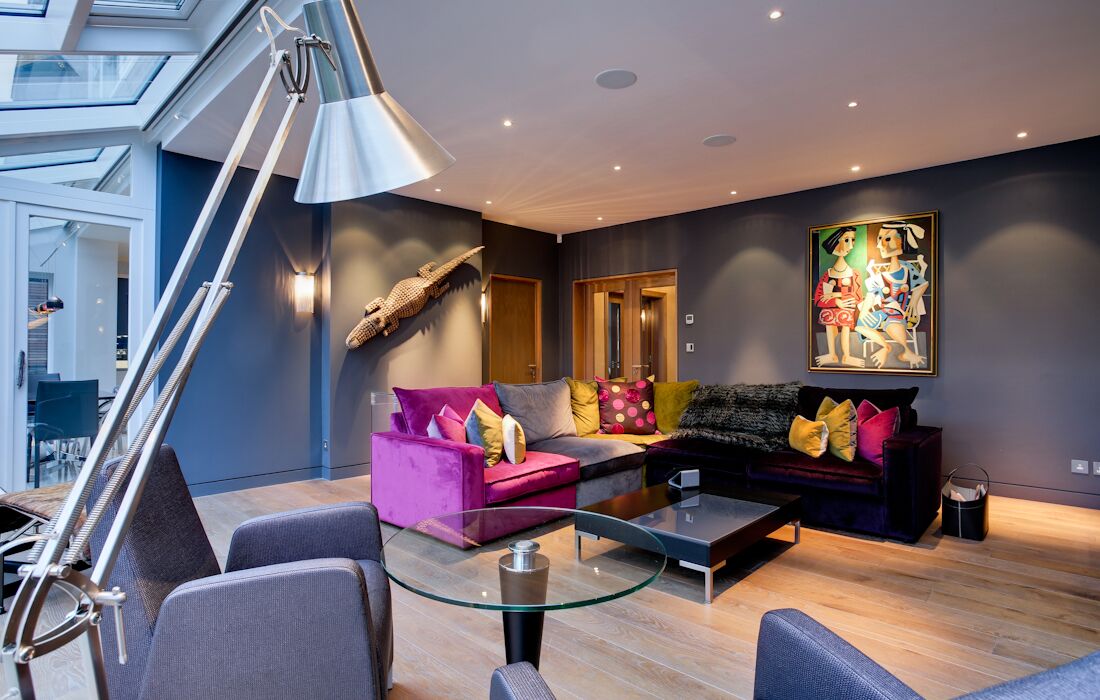 Depending on the space, consider installing some downlights towards the perimeters of the room to highlight any artwork and curtain fabric. This will bring warmth to the room. A feature pendant light allows you to bring a touch of personality to the room and is only complemented by wall lights chosen from the same family.
A 5A circuit will then provide a 'living light' which softens the space. This is ideal for reading and relaxing as it provides warmth to the lower section of the room and takes away the feeling that the ceiling is metres above your head as it so often can be in period properties in London.
Don't forget about uplights either; personally we really love the effect they bring to the overall scheme. Use them to highlight doorways, fireplaces or to emphasise any special features.
If your ceiling allows for it, you could also consider extra touches such as a coffered ceiling of spotlights to hide curtain tracks. This will make the space feel taller and more luxurious.
What about tips to control the lighting?
Today, lighting controls are widely available. Even if only used in a single room, it will revolutionise the way you use the space, allowing you to set scenes rather than switching between individual circuits and setting them to different levels.
Scene control also enables you to access all of the circuits at the push of one button, enabling different scenes for different times of the day.
Once you have installed lighting control you will wonder how you ever lived without it!
Any other advice?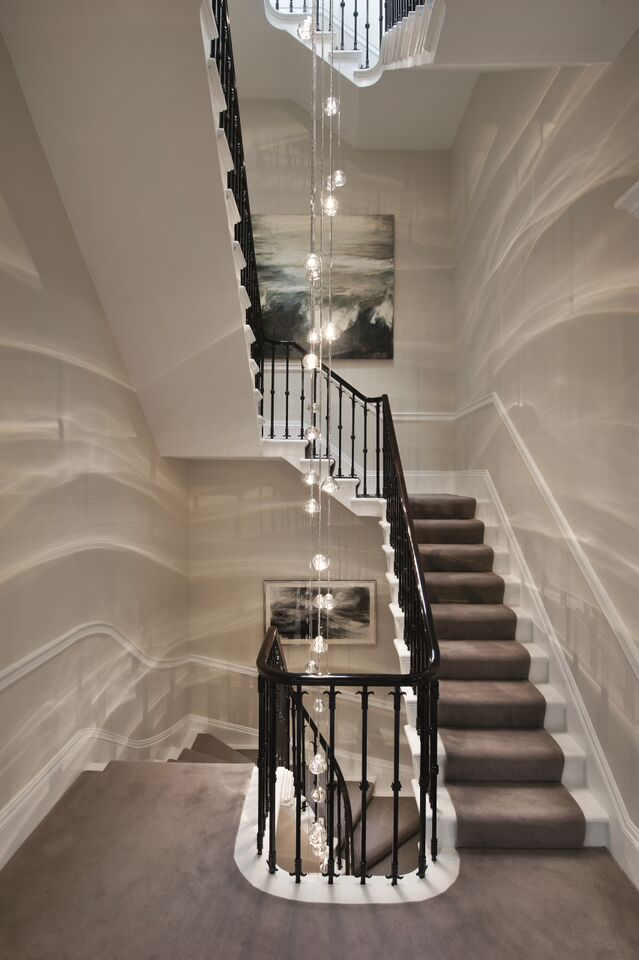 Our last top tip for lighting your home would be to consider installing feature pendants on stairways, in entrance halls, anywhere that would suit one really. Also, offering light to different levels and creating interesting textures can be a much more interesting way of lighting a space than conventional stair lights or down lights.
One final thing to keep in mind when designing your dream space is that in lighting symmetry does not matter. With downlights, consider what the light will illuminate rather than whether or not it aligns with the fitting across the room. The light fittings are not what your eyes are drawn to, instead it's the light cast which is the important factor to illuminate that special piece of art or feature to its best.
For more tips on luxury interior design, contact our dedicated team of London's top interior designers.