Storing Fine Wine: We Interview Paul from Wine by Design
May 27, 2016
In the ever-evolving world of interior architecture it is important to be versatile in your approach; maximising the potential of your space is best achieved by being inventive. Catering for a client's needs and exceeding expectations are two of our most important aims that we bear in mind whenever we undertake a project. While luxury interior design in London is often impeded by space constraints, certain features, or whole rooms, can be added on to existing space to increase the value and style of your home. When we were approached to completely renovate a spacious Kensington House, our imaginative and dynamic approach to design enabled us to integrate an array of stylish features, one of which was a sophisticated wine cellar. Fast becoming staples of luxury properties, wine cellars represent the ultimate in luxury living. We see wine cellars as a chic addition that can improve the charm of any home.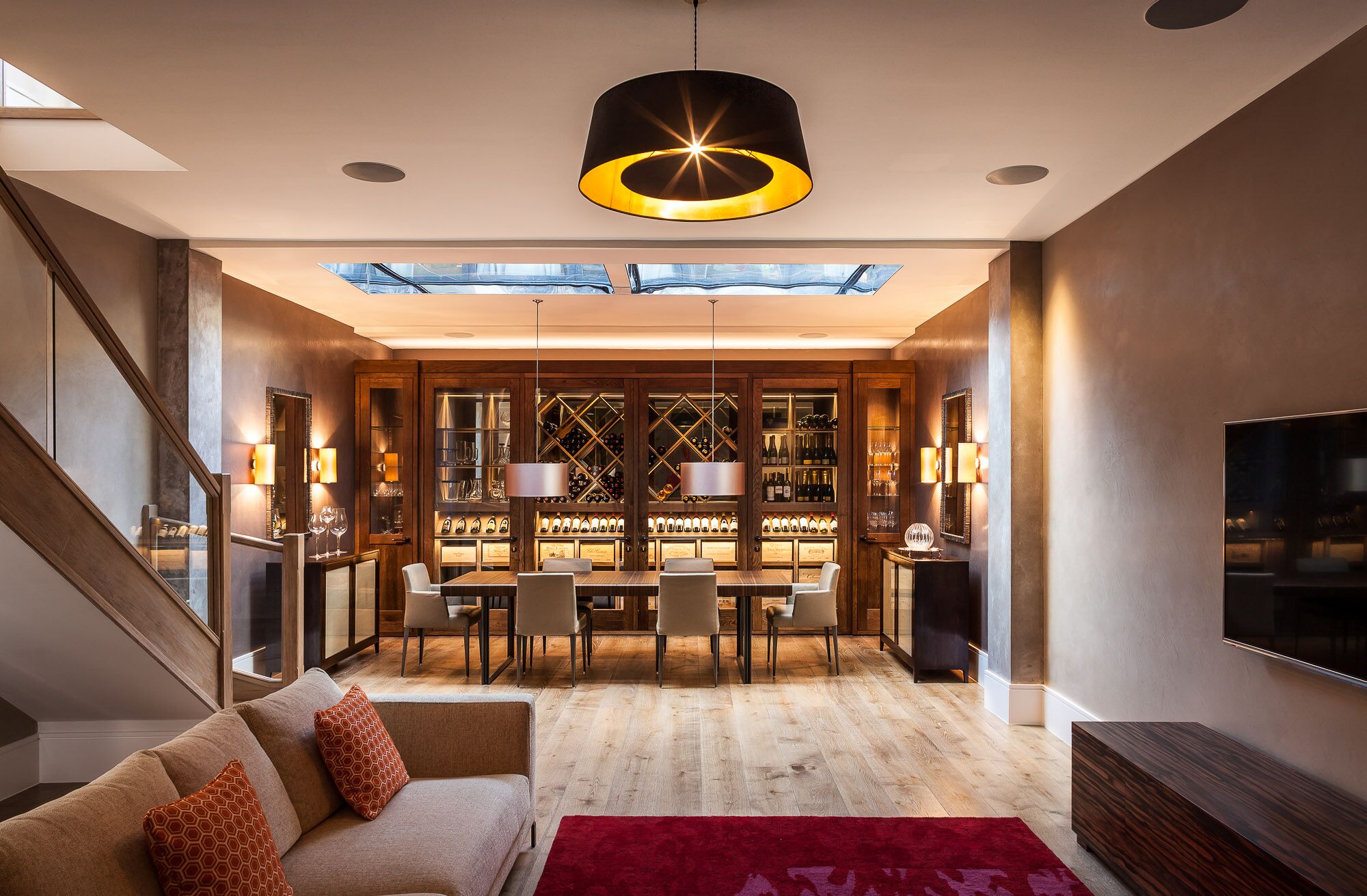 We spoke to Paul van Maaren from Wine by Design, a trusted partner of Callender Howorth, to find out more about the advantages of storing fine wine. Discover the benefits of converting your basement into a sophisticated wine cellar:
Why Store wine?
The reality is that nine out of ten bottles of wine bought are probably consumed within days of purchase. Perhaps the percentage is 95 out of 100. Nothing wrong with that. Most wines are designed to be enjoyed within a year or two of the vintage.
Which wines age well?
The principal international red grape varieties which age successfully are cabernet sauvignon, merlot, syrah/shiraz, nebbiolo, sangiovese and, to a lesser extent, pinot noir. White varieties would be riesling, chardonnay and Loire chenin blanc. Add to them the botrytised dessert wine (like Sauternes) and vintage port.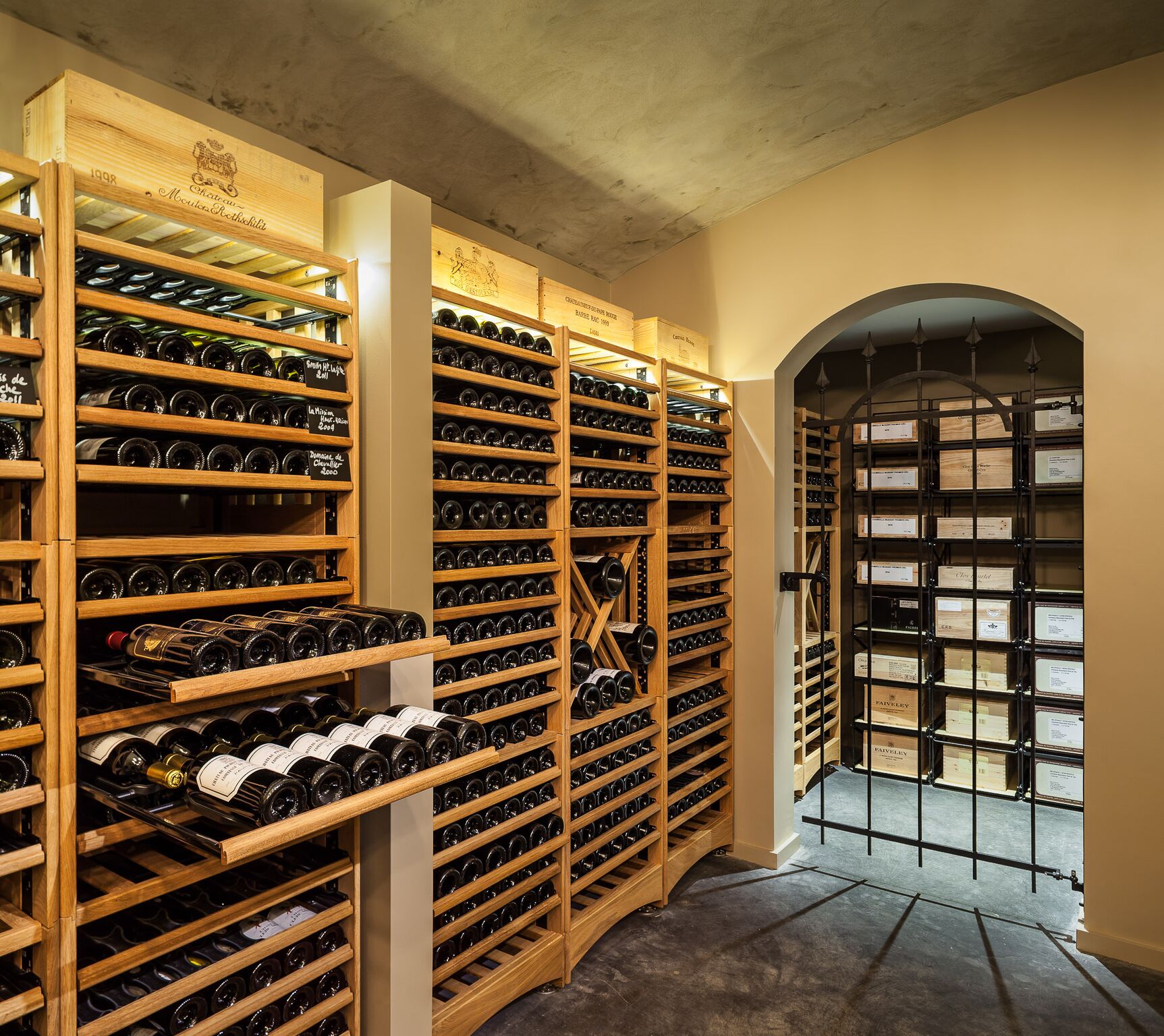 The ageing process in the bottle
Red grapes for keeping wines, with the exception of pinot noir, have naturally high concentration of phenols; anthocyanins (the colouring matter found just under the grapes' skins) and tannins(the mouth puckering dry ingredient found also in skins and pips and the wood in which wine is aged.)
These ingredients help keep the wine fresh, but during ageing tannins gradually soften (they 'polymerise' or form larger chemical entities) and the colour changes from bluish red via ruby, mahogany to finally becoming pale and brown.
More importantly, during the process the primary aromas of fresh fruit develop more complicated and persistent secondary and tertiary aromas. The bouquet and flavour of fine mature wine have many nuances and layers of complexity that make it worth the wait.
When is the right time to drink?
This depends on the original quality of the wine (the potential of the vineyard); the vintage (lighter years mature more quickly); the storage (a dark place and a steady coolish temperature of 13ºC or so help; see below); and even the size of the bottle (half bottles age faster than full bottles or magnums).
The right age depends too on personal taste, whether you prefer the accent to be on primary fruit or you look for the added complexity that comes with age. Taking the above into consideration, some wines can age effortless for 60 years plus whilst other peak at 5-20 years.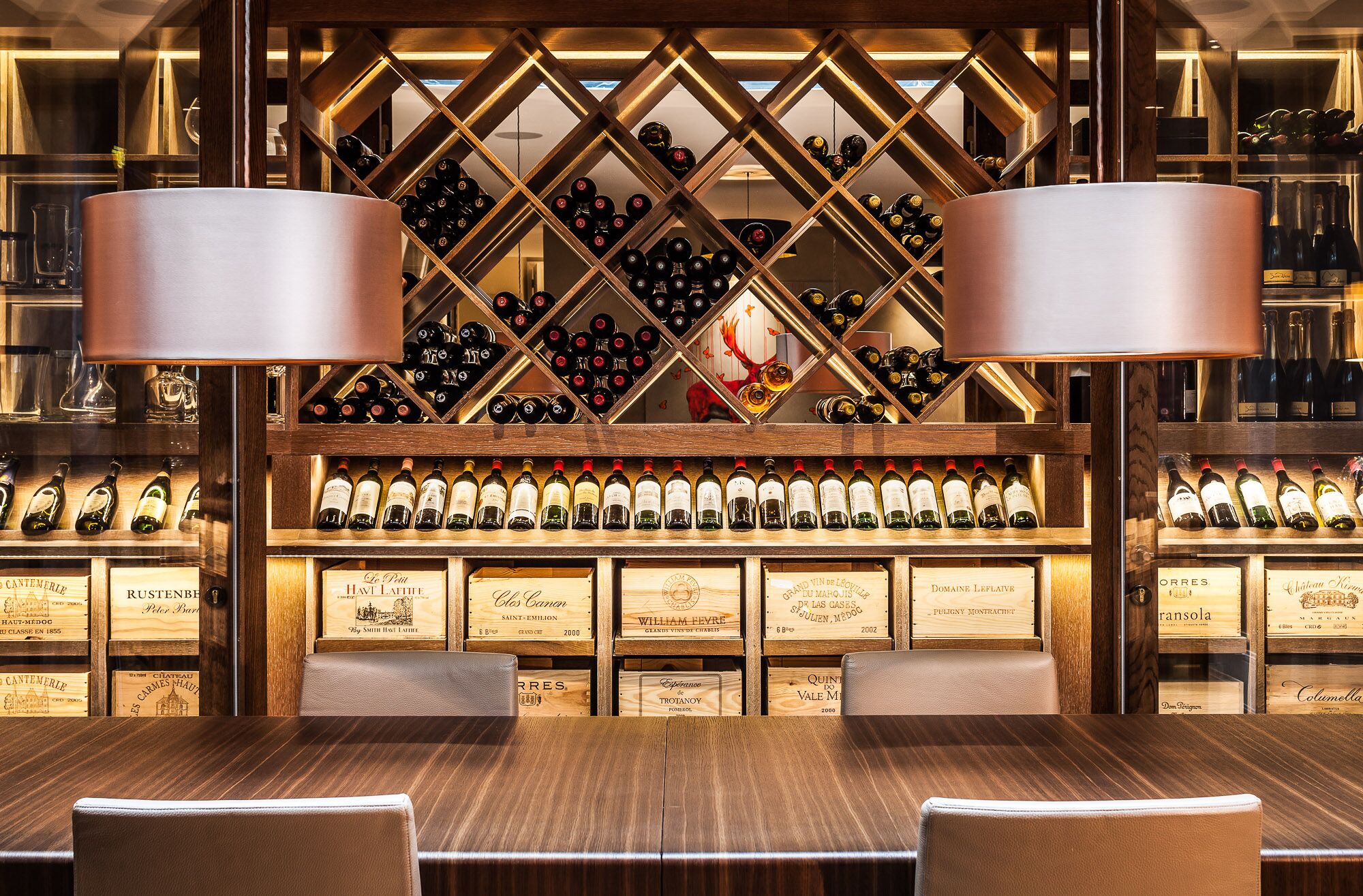 Why wait?
As with other good things in life, pleasure may be enhanced by taking a little trouble and savouring the moment in advance. Discussing, selecting, anticipating a bottle before you drink it can simply be a sensible way of making the most of your purchase. It is part of the magic and fun. Quite simply, good wine that its designed to age gets better the older it gets.
The best way to age wine
The best way to age wine is in temperature and humidity controlled cellars.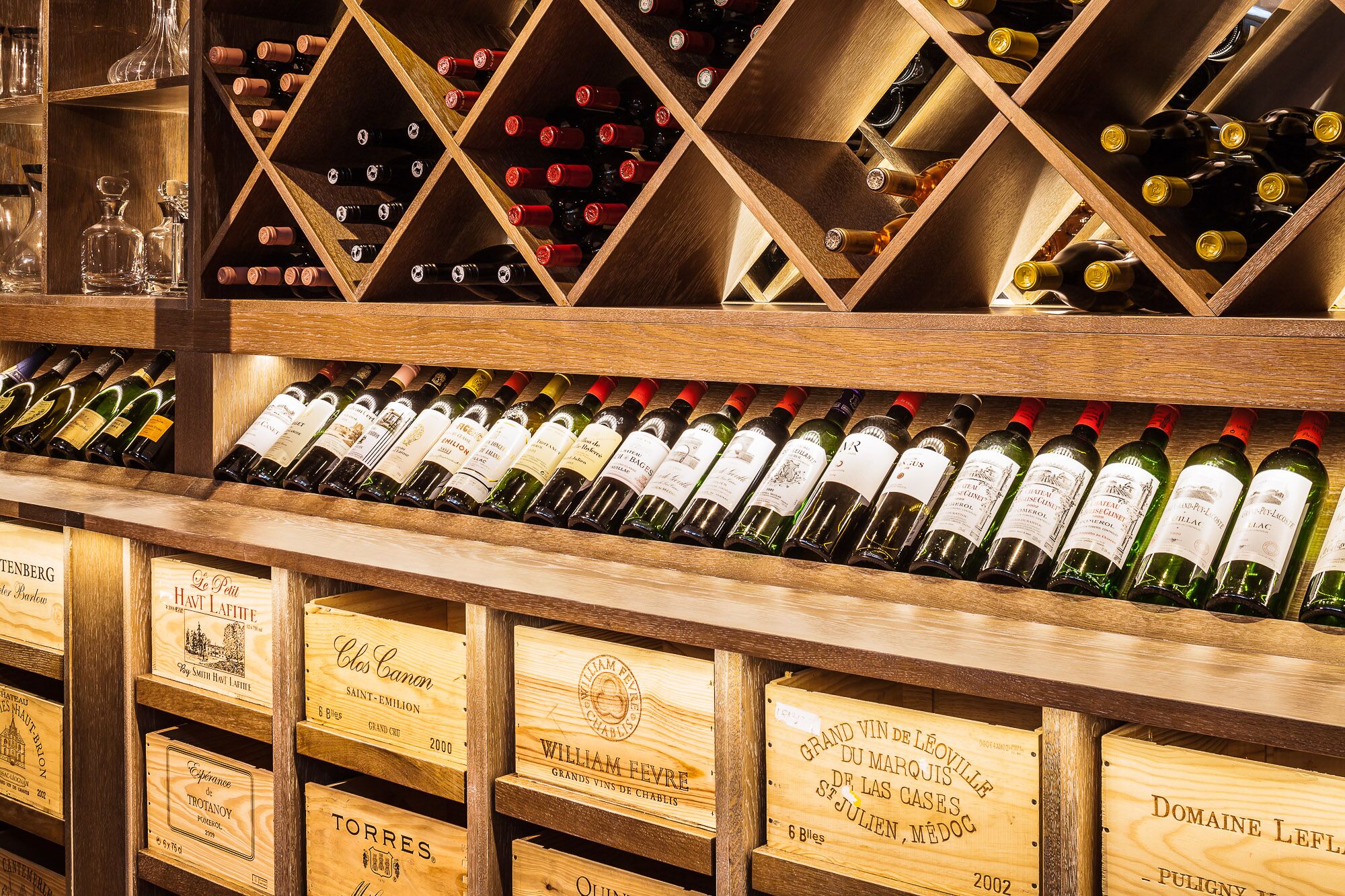 If you are interested in installing a wine cellar to improve your home, contact our friendly team. We will assist you in all aspects of interior design.