Supplier of the Month: LBConstruct
May 19, 2016
In order to deliver bespoke projects of the highest standards, we have been working closely with a range of distinguished partners here at Callender Howorth. From builders to art consultants, and everything in between, our contacts bring the best in construction, design and production to our projects, perfectly complementing the refined interior design services for both commercial and residential properties that we at Callender Howorth already offer.
Valued partners of Callender Howorth, the committed team at LBConstruct specialise in bespoke craftsmanship and joinery for both residential and commercial interiors. The company produces bespoke furniture, tailored wardrobes, kitchen units and bathrooms for both professional and domestic settings. The company is based in Bethnal Green and, according to Louis Baker of LBConstruct, being "a small cabinet makers and joinery company enables [them] to deliver a very personal service."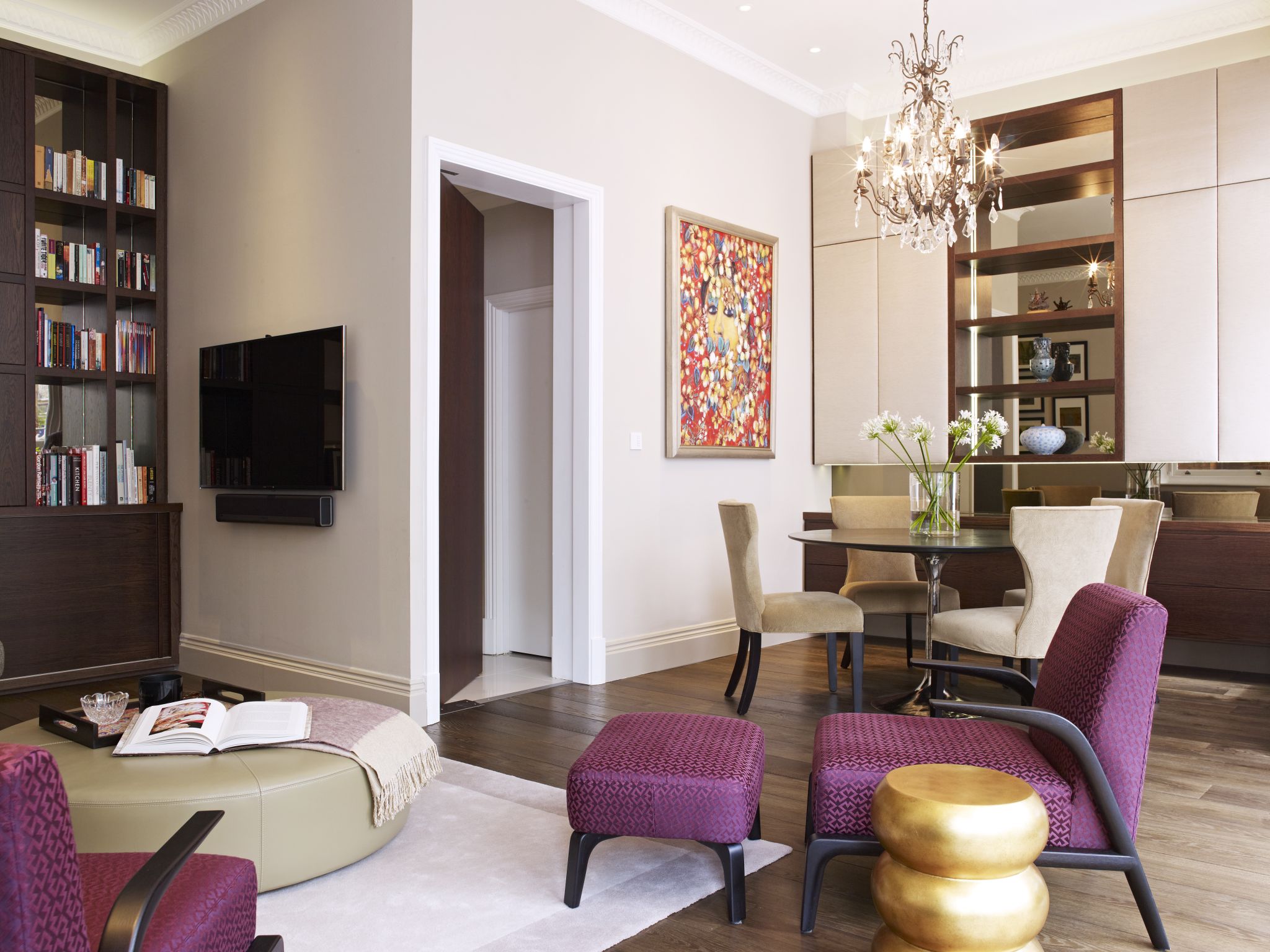 Among recent projects, LBConstruct were essential in the transformation of the Belsize Park penthouse apartment, located within a redbrick mansion block in an exclusive area of London. We worked closely with the team to honour the building's original charm, while adding a sophisticated portrayal of modern interior design. The tired apartment was converted into a timeless space with the careful placement of LBConstruct's polished and contemporary furnishings.
Showcasing the latest in contemporary London interior design, Regents Park House is a conversion of three former mews houses. Positioned alongside an inviting cobbled court, the slick modern door hints towards the modern interiors of the upscale home. LBConstruct worked closely with Callender Howorth to create a design that is unique in its aesthetic, channeling modern methods of design and production for innovative results. LBConstruct's crafted furnishings are illuminated by the custom gull windows and floating swimming pool that spans the length of the building.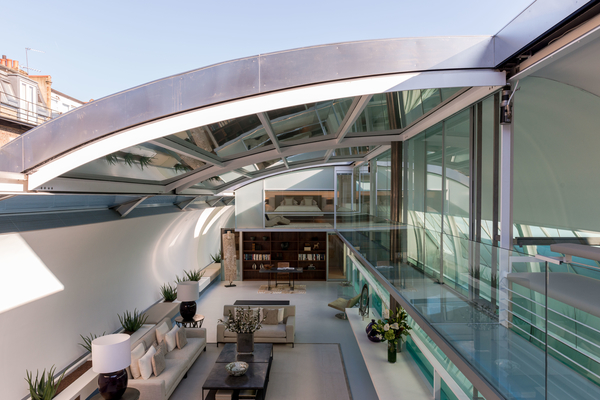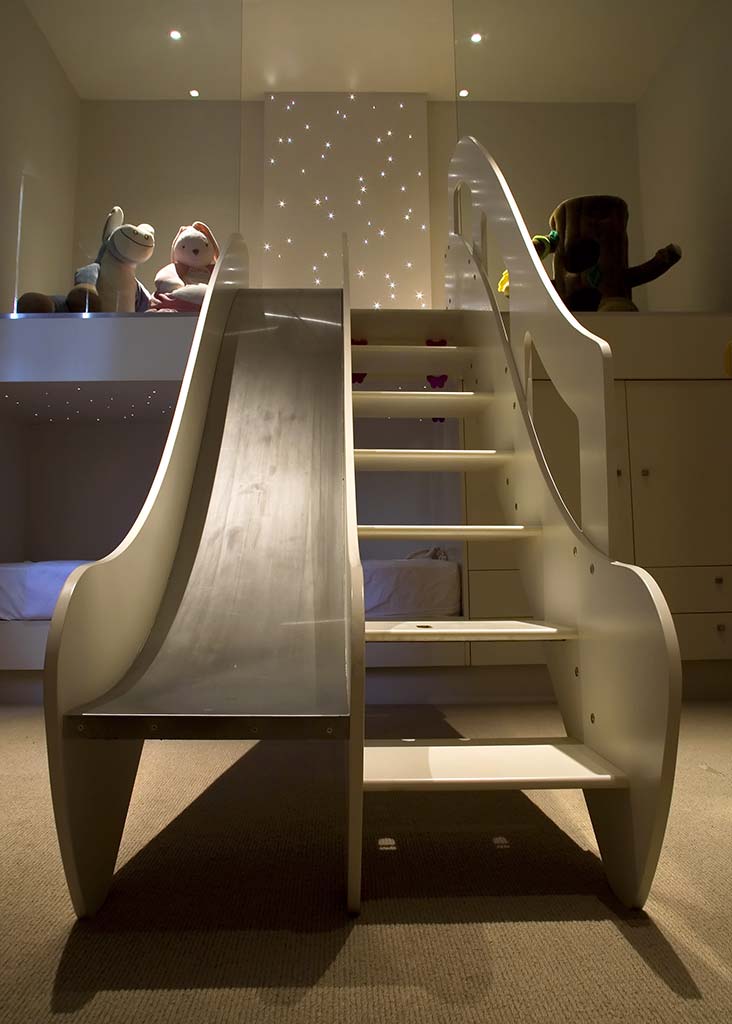 The exclusive Kensington House, a family home located within the Boltons, had not been renovated in 30 years until Callender Howorth and LBConstruct set about bringing the space's potential to life. The high end furnishings were crafted using organic and natural themes in order to contribute to the homes overall relaxed atmosphere. The children's bedrooms feature crafted elevated beds with the added feature of a slide, allowing for a quick dash to the large sociable spaces of the Kensington House. This project best demonstrates the adaptable manner with which LBConstruct approaches a task.
The Flamingo International Offices in London exemplify LBConstruct's ability to transfer their skills into a commercial environment. The property was recently brought up to date in terms of design, with this creative interior design. Through the close partnership with us at Callender Howorth, LBConstruct furnished the space using modern interior design techniques. Bold colours were utilised with the added touch of modern pop art in order to emphasise Flamingo International's forward-thinking approach. The ambience of the brainstorming areas allow for colleagues to relax in areas which incubate creative thinking.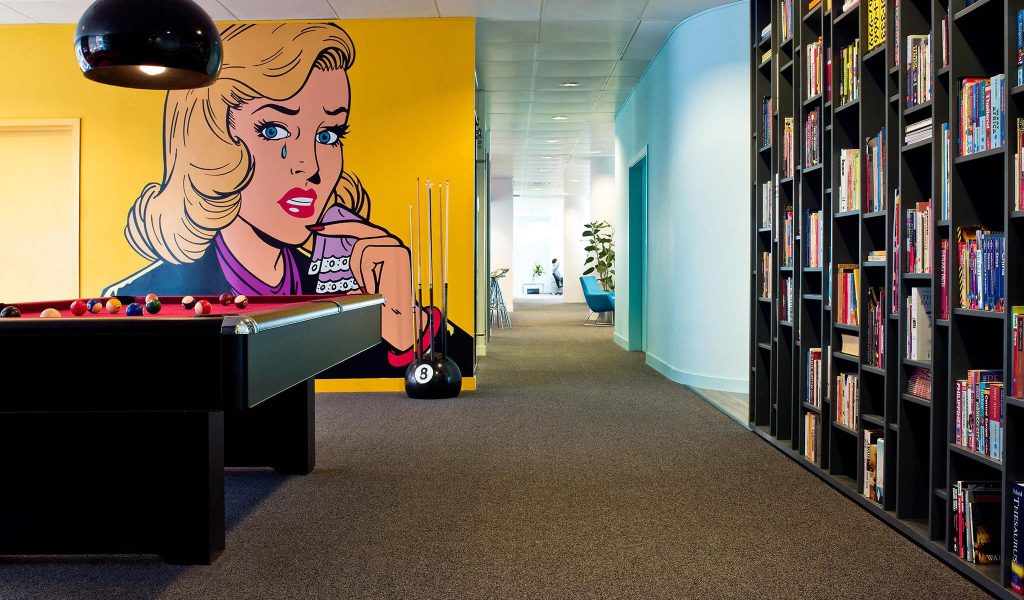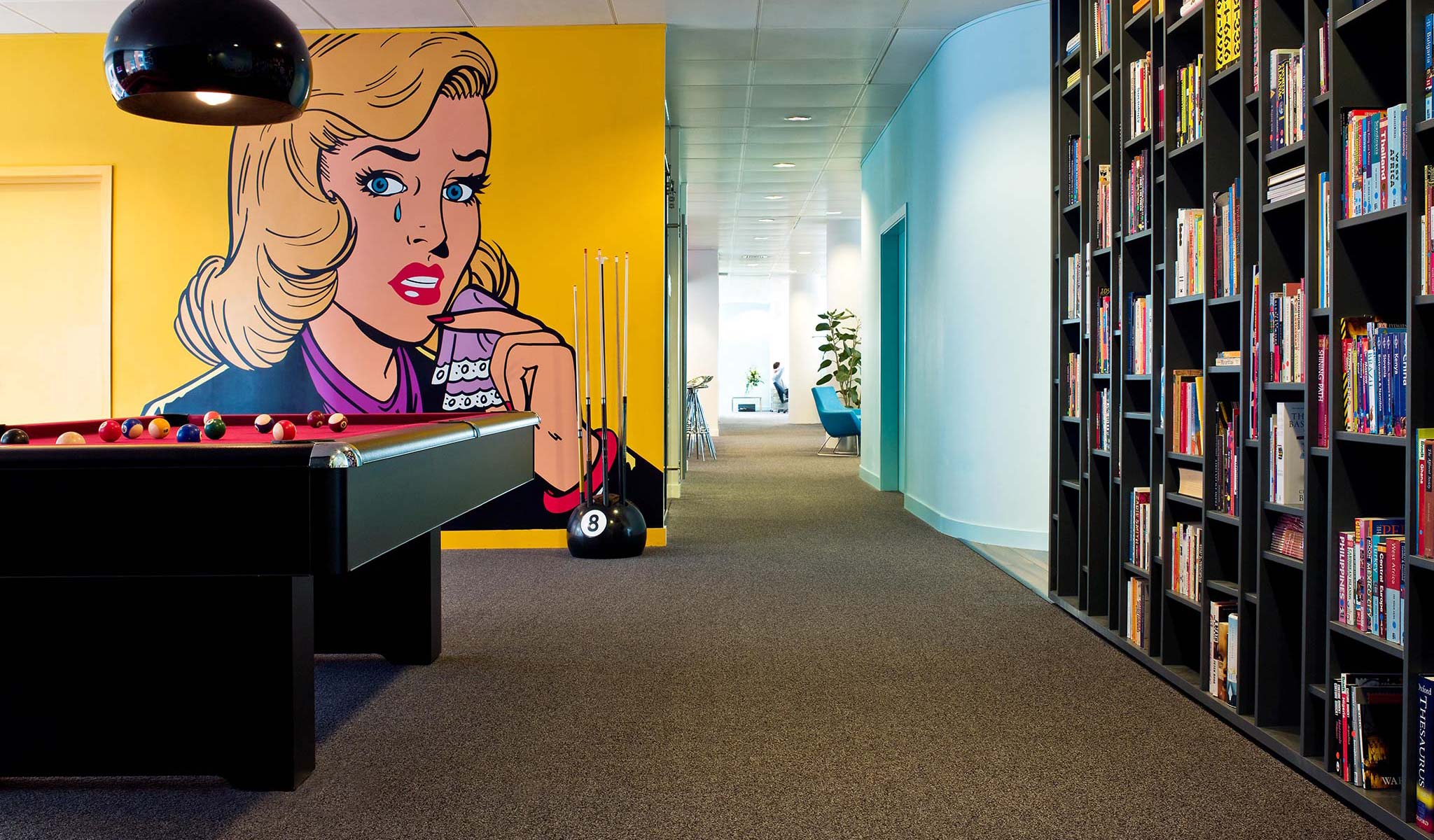 Through our joint effort with LBConstruct, we carefully placed modern fixtures to create a space that was both sophisticated and creative.
Please contact Callender Howorth to find out more information on how our partnership with LBConstruct can benefit your interior design.