Supplier Statements at London Design Week
June 16, 2021
London Design Week at Chelsea Harbour is one of our favourite local design events where some of the worlds most talented designers, craftsmen and artisan never cease to fill our interior design cups with inspiring new ideas and concepts.
As luxury interior designers we are keenly interested in the visions of the interior design industry and the notions they reveal and resonate with our sensitivities.
As the world slowly reemerges from a pandemic standstill, there is one underlying current that was palpable at Chelsea Harbour this year….Escapism. And rightly so!
Here is a vivid selection of our suppliers newest collections and products at London Design Week.
As we work very closely with our suppliers, we are always so excited to experience their new designs.
Andrew Martin
Showcasing their new collection in collaboration with Sophie Patterson, Andrew Martin's Condor Collection takes us to the Andean mountains with these organically rich and exotic textures and stripes of their cushions and textiles.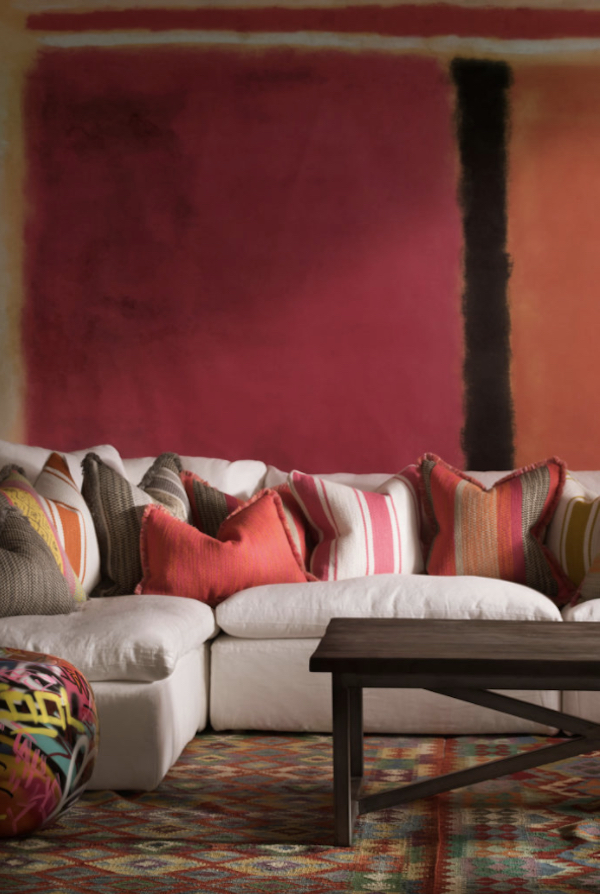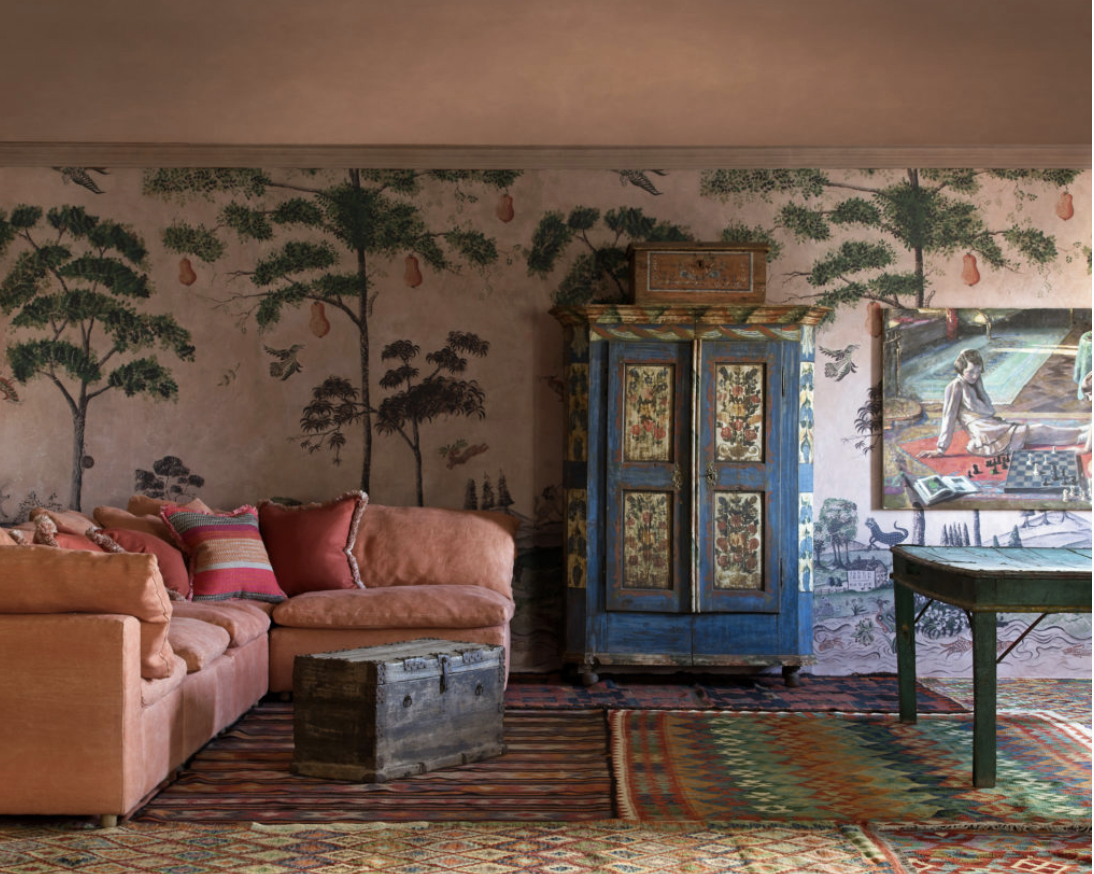 Porta Romana
Escaping to the jungle with authentic colours reminding us raw coconut and tropical wildlife, Porta Romana's new lamps and lighting brings a paradisiacal elegance to our senses.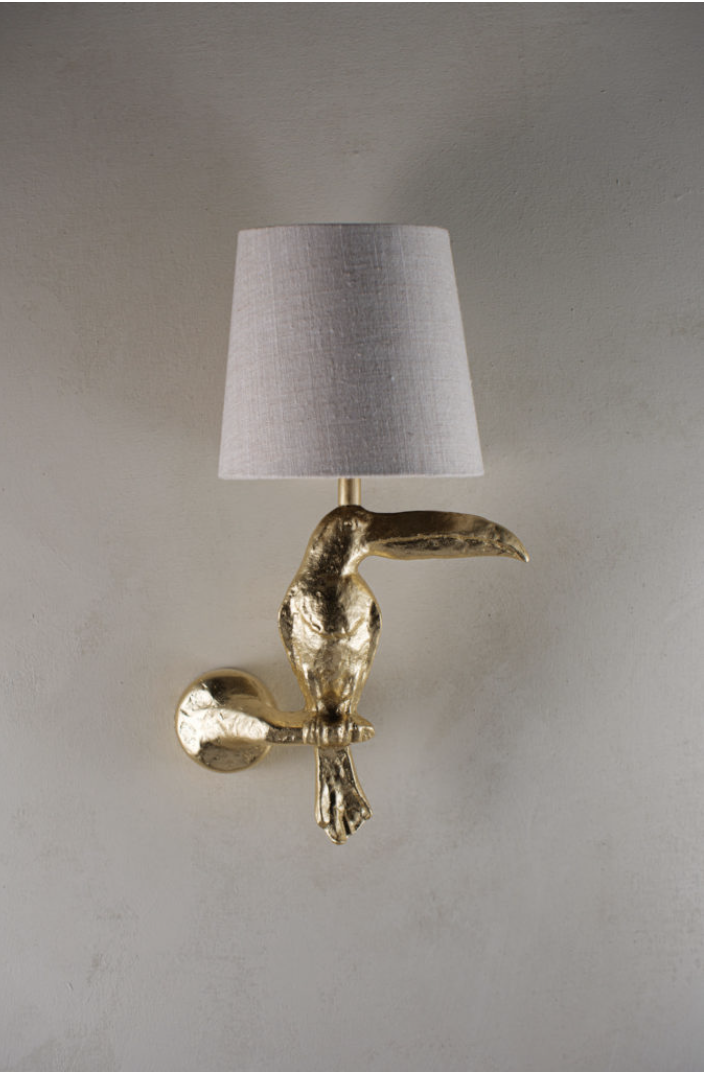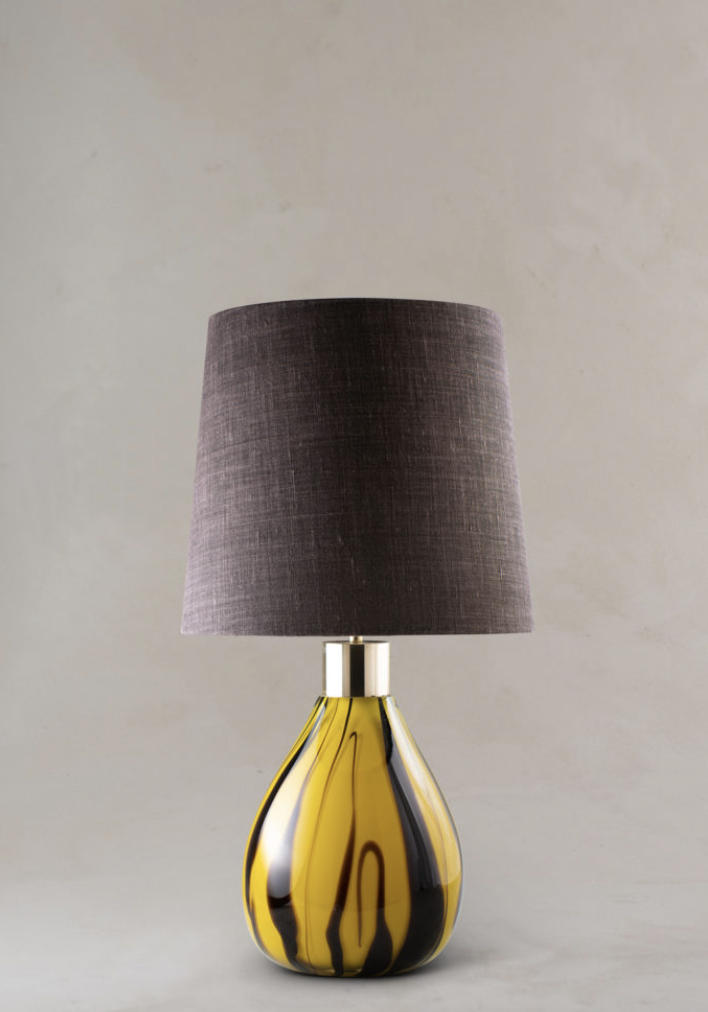 Julian Chichester
Exotic dreams are synonymously present with Julian Chichester's timeless style design with all his pieces.
The statement "Gin" drinks cabinet and "Medusa" red gesso wall light are innovative and eclectic; the token individualistic style of Chichester designs.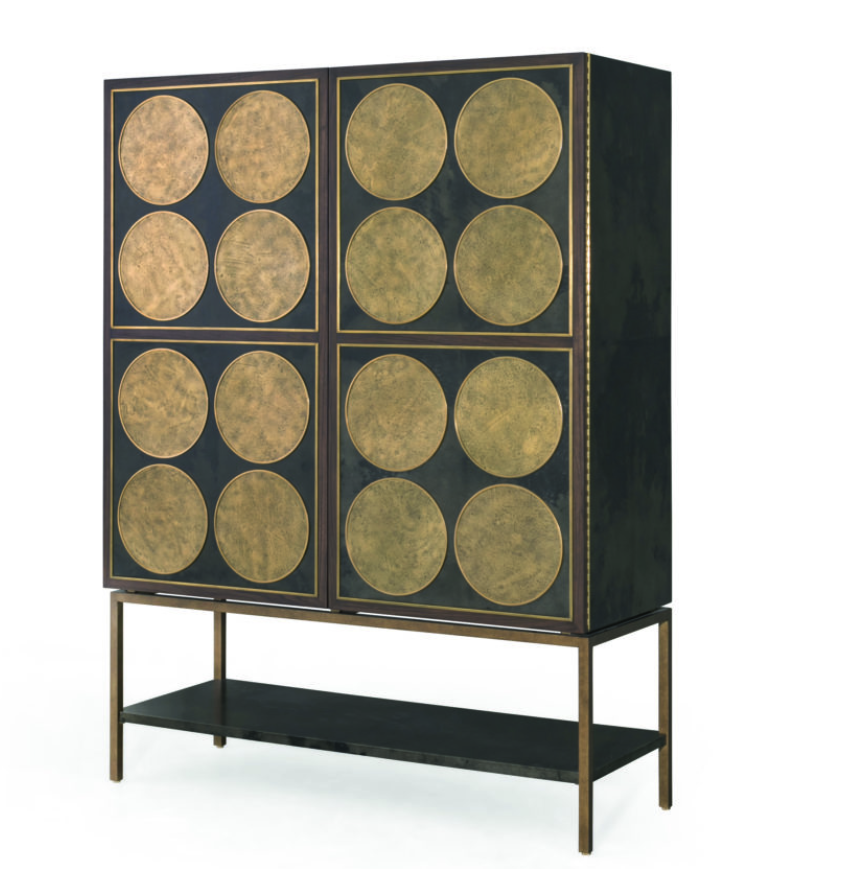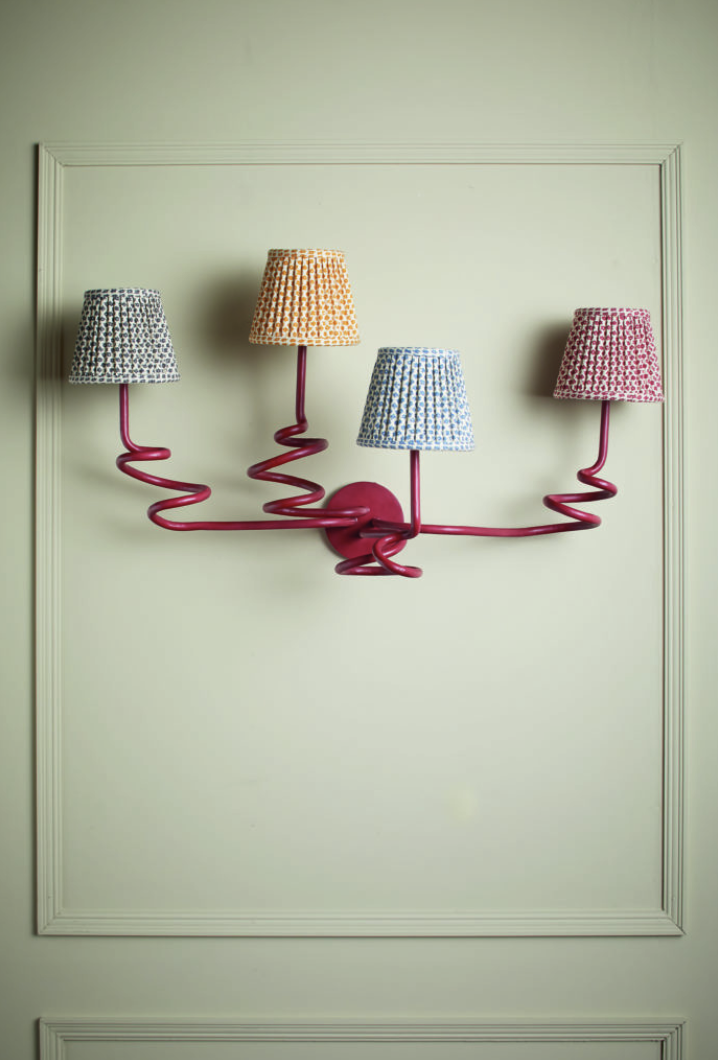 Dedar
The jacquard motifs from Dedar send us on an exploration of the relationships between our architectural contexts and the natural world in which we live with a coup d'oeil to our historical worldly influences.
The textures are a testament to their art of Italian textile reinvention.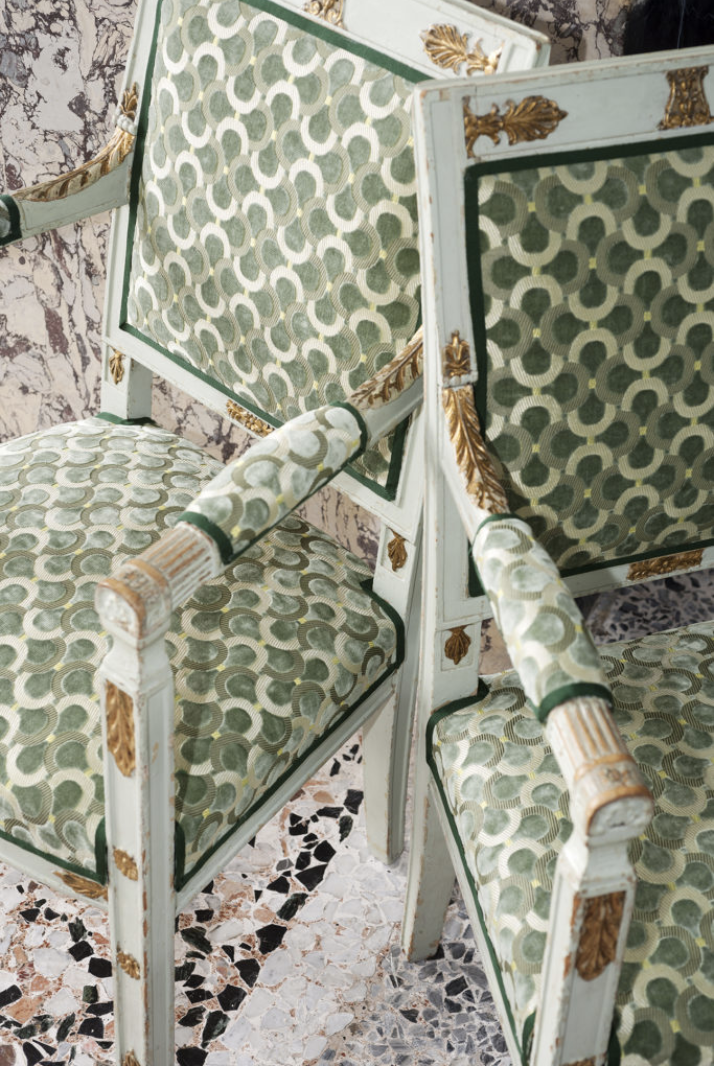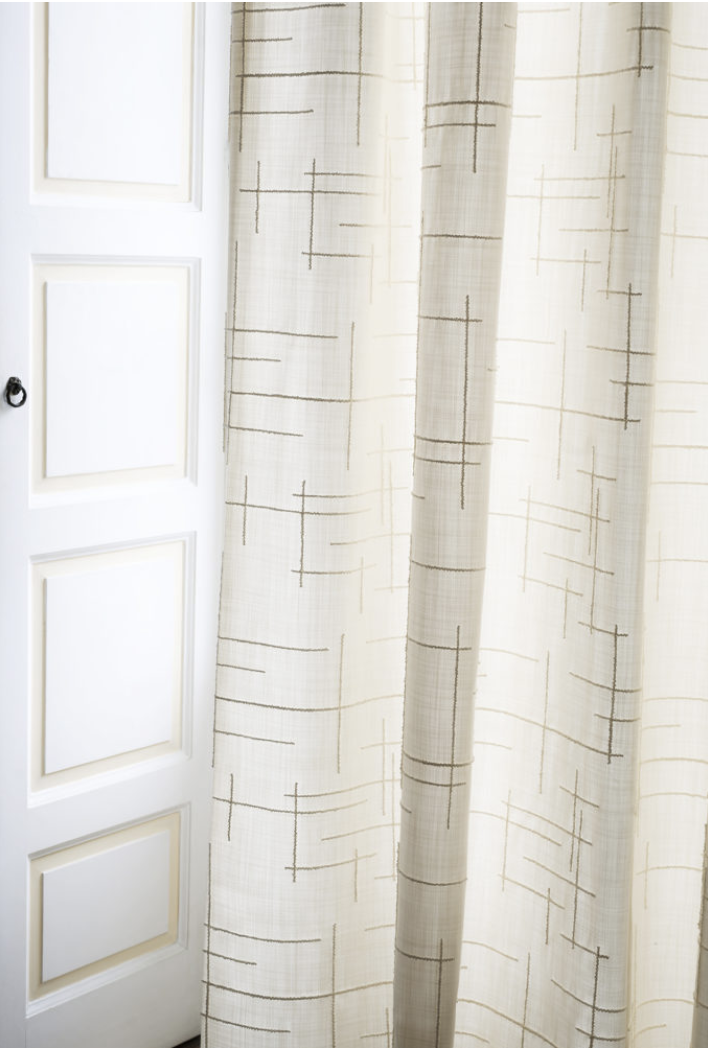 Vaughan
Delving into the ethers of the 19th and early 20th centuries, Vaughan's Chawton collection gives us an esoteric curiosity about time past and the stories held within them.
Their 'Longparish' mirror and 'Broughton' bobbin chair play on our sensitivities of a good tale, a hidden history and the subtle art of storytelling.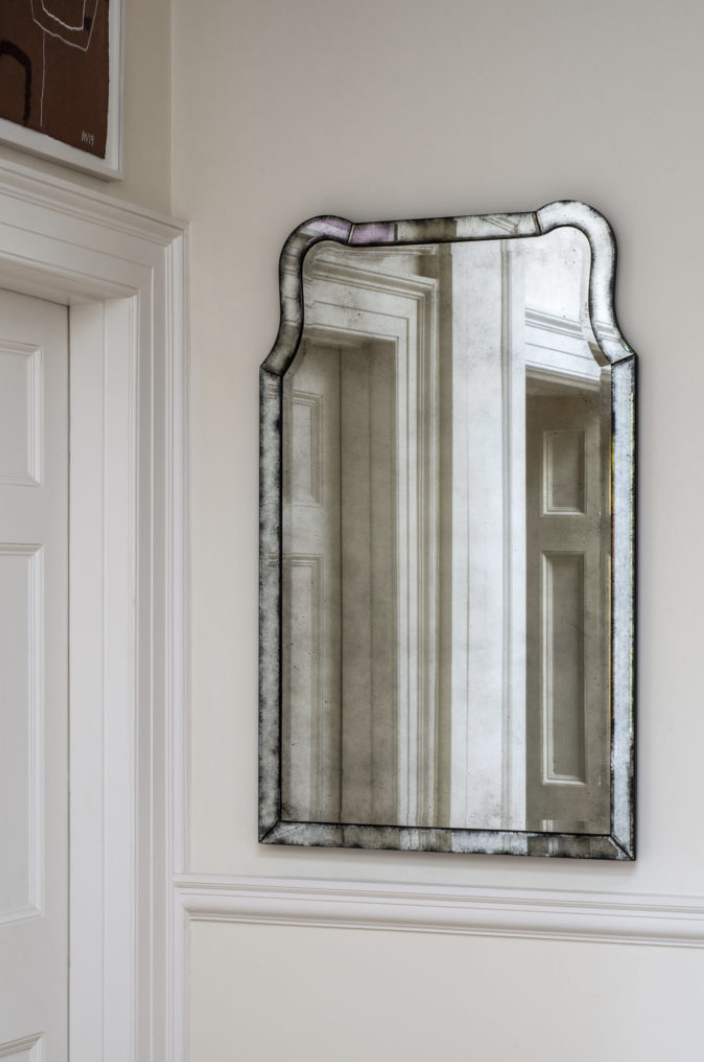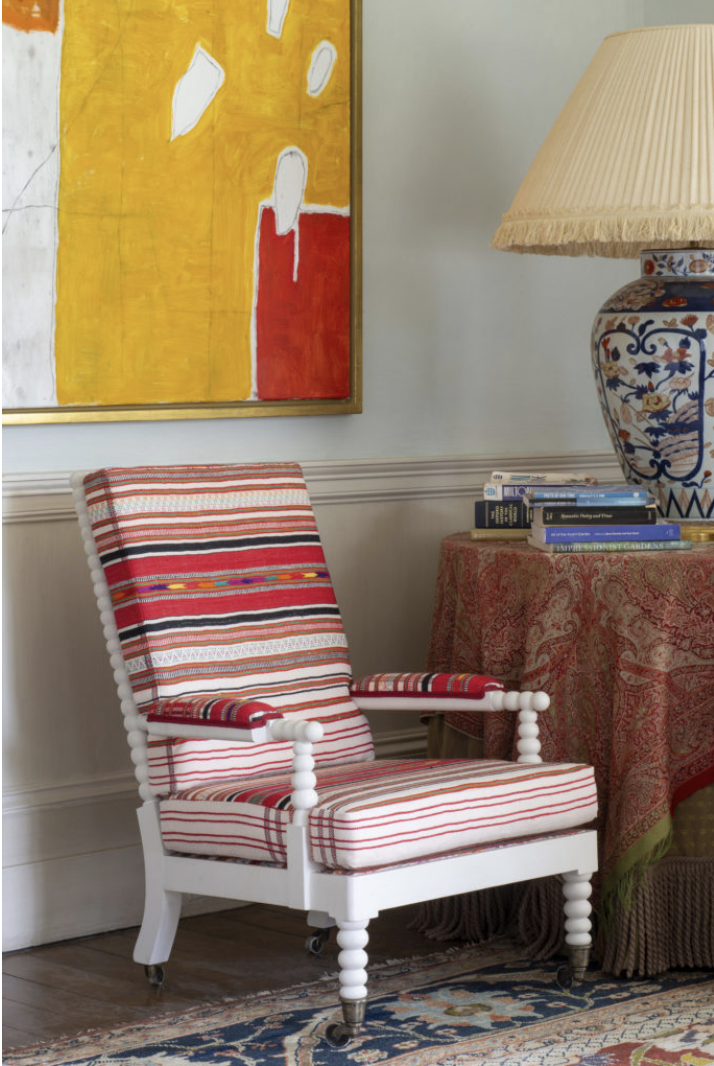 Arteriors
The exceptional artistry and craftsmanship in Arterior's Spring/Summer 21 collection carries two narratives of natural rhythms and tactile monochrome.
This deep-seated collection reminds us of our native roots and our natural foundations wherever the origins maybe.
A presence of our own humanity.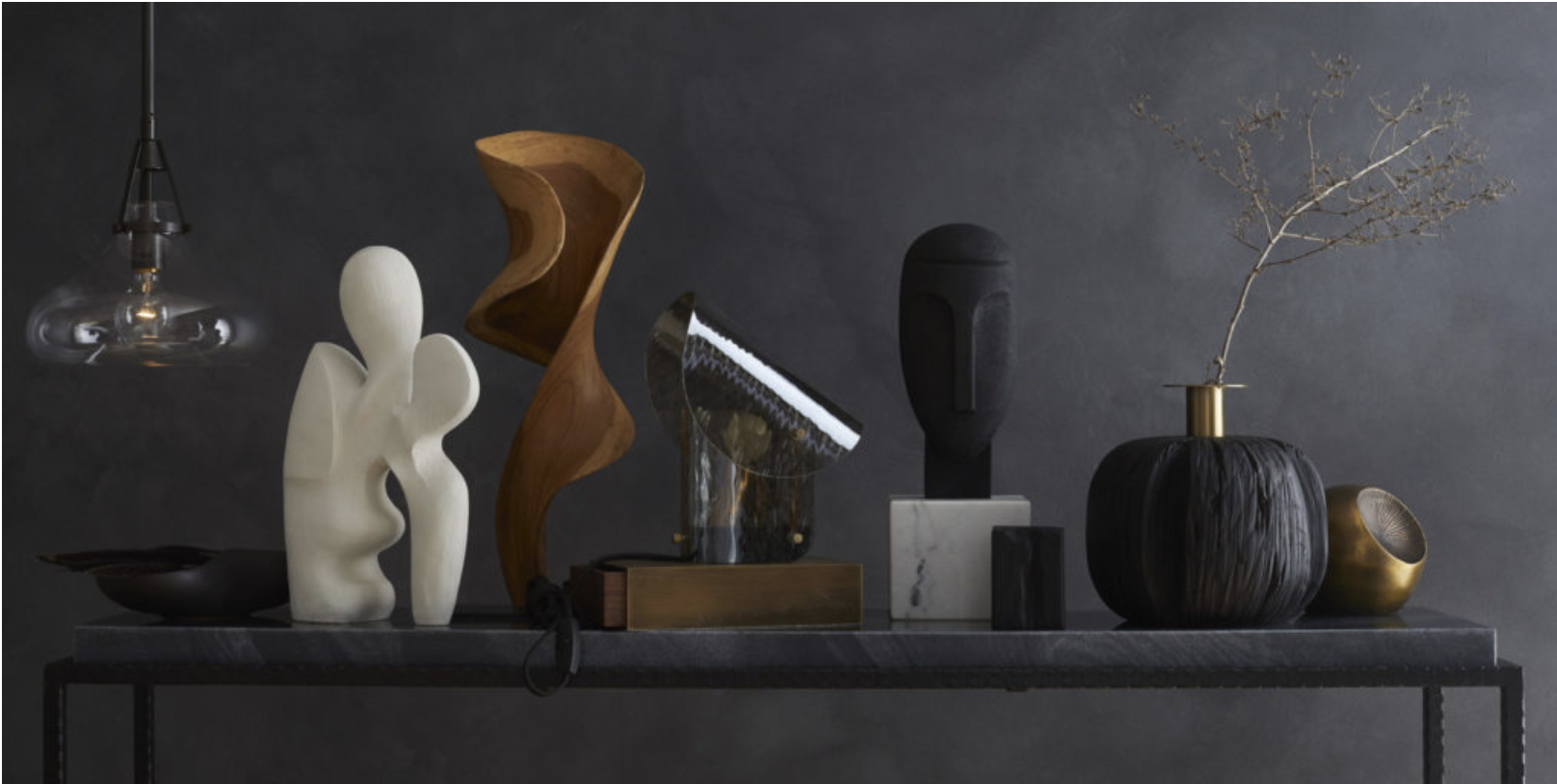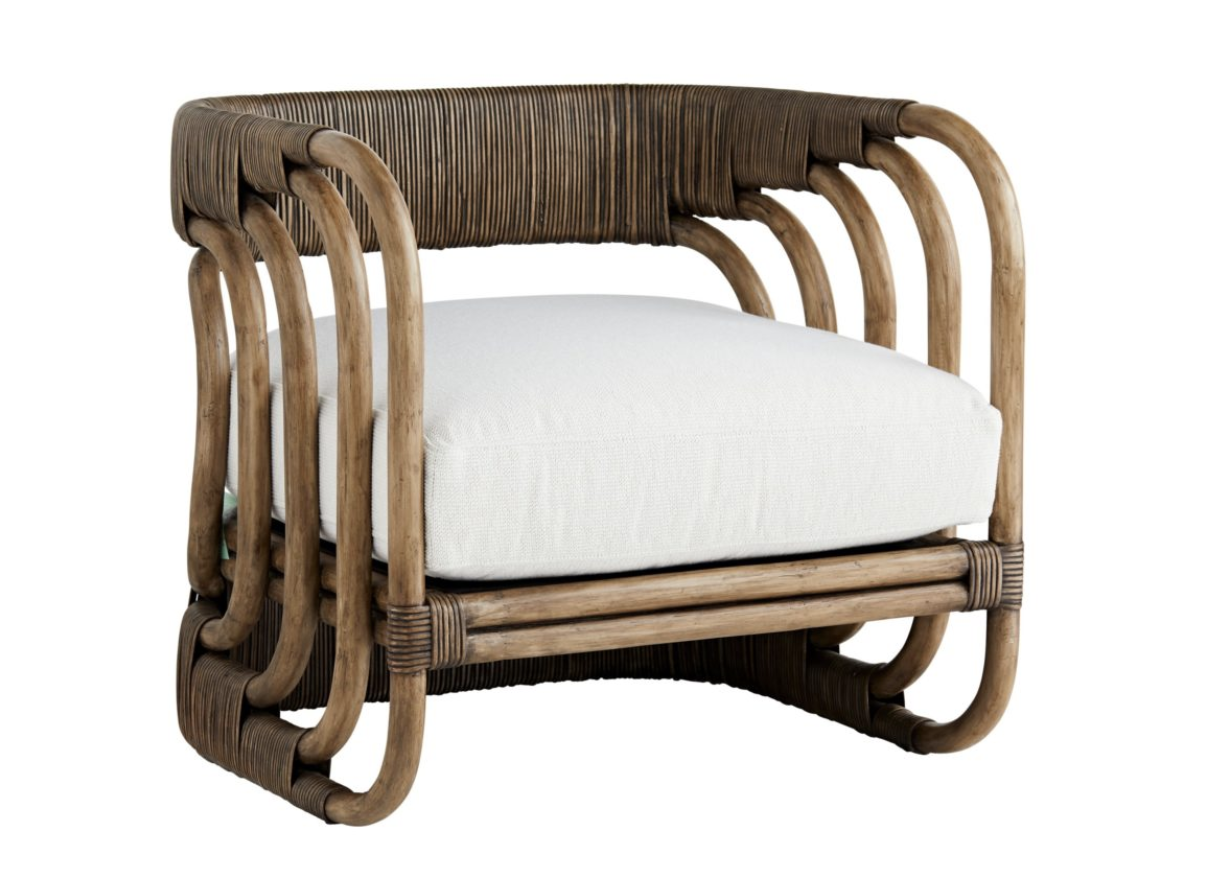 Altfield
Altfield's curation of luxury textiles is always impeccable. We found the 'Exotica' fabric on the sofa completely congruent with elegant authenticity. The "Linum" wallcovering was divine and classy.
A signpost for luxury in character and composition.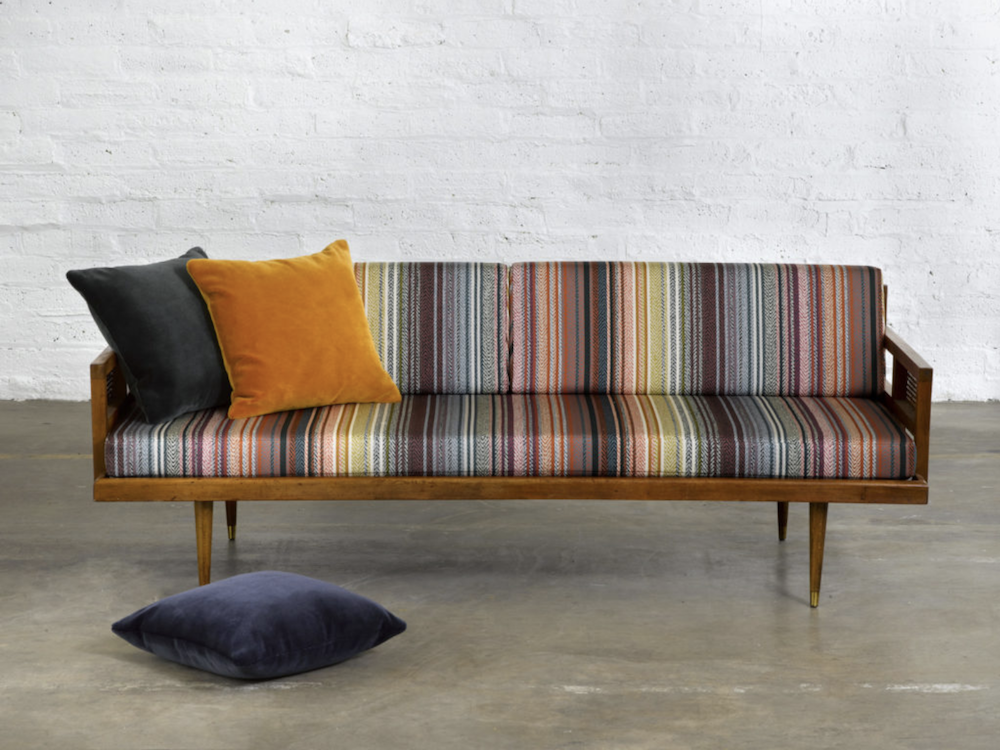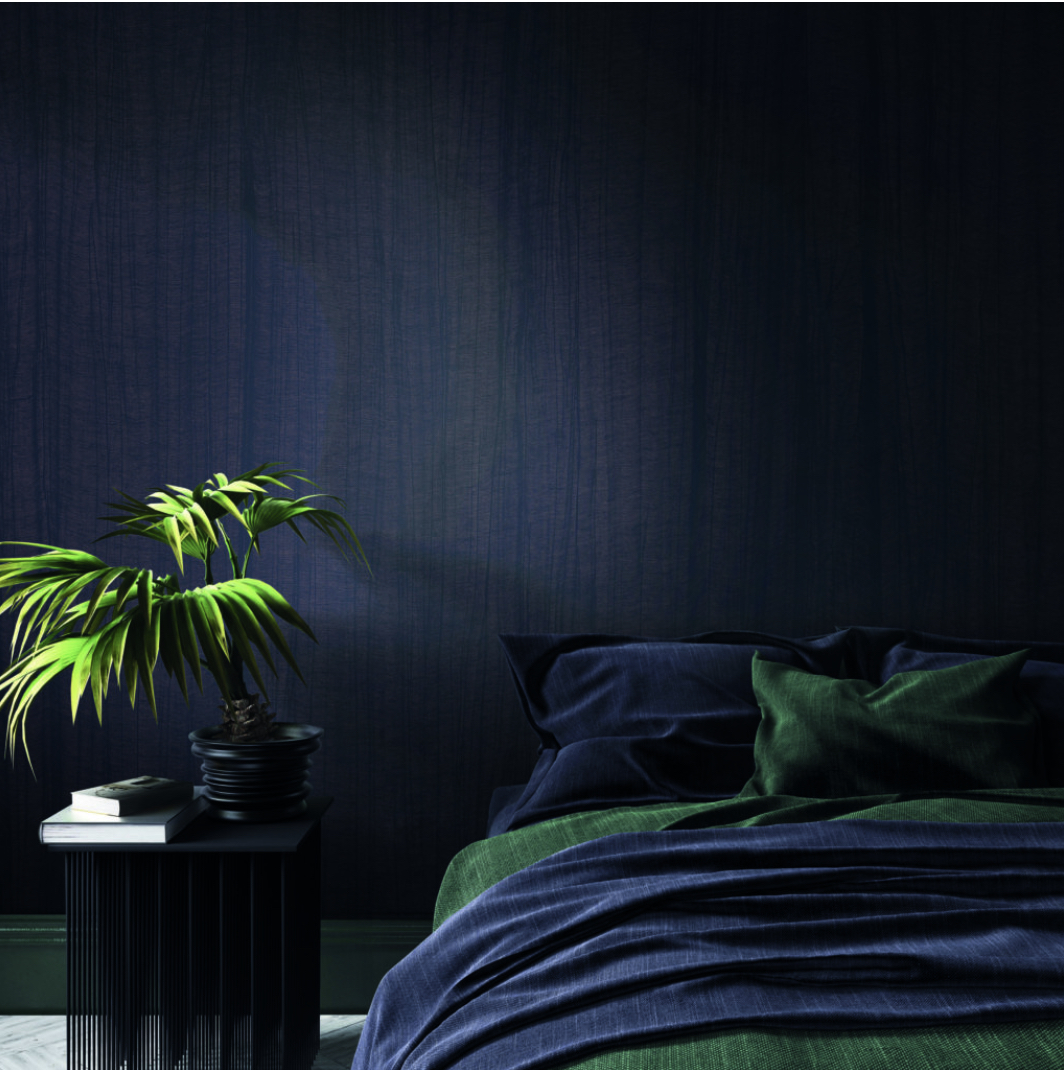 We are so passionate about attending interior design industry trade shows to view the latest inspirations from such talented artists and designers, especially young artists.
This year we are working with YAP  Young Artist Partnership  which aims to support young artists on their career path, providing a forum for their works, mentoring with existing artists, and showing them how to commercialise their practice.  Founded and ran by Run by Louisa Higgs and Annabel Seal, we found some of their art so beautiful and inspiring.
For more information about YAP- Young Artist Partnership you can visit their website at www.yapart.co.uk.