Once again the Clerkenwell Design Week was incredible, justifying its claim to be the UK's most popular independent design festival. It gets larger and better every year – 35,414 visitors attended in 2015, but it seems that 2016 attracted even more visitors. Visitors and exhibitors convene from all over the world to exchange inspiration and witness the latest design trends. Running between 24th and 26th May, the exhibition displayed the best in design from furniture to cars, and an array of other products. Many, many brands showcased their latest designs at the Clerkenwell Design Week 2016, which comprised showroom events, exhibitions, live talks, workshops and installations. Our interior design services are enhanced by the inspiring things we see, and hear, at events like this. Here are a few of our favourite finds: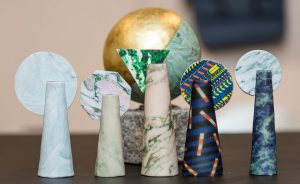 KUFCakes, ornamental cake sculptures by all round-creative Kia Utzon-Frank.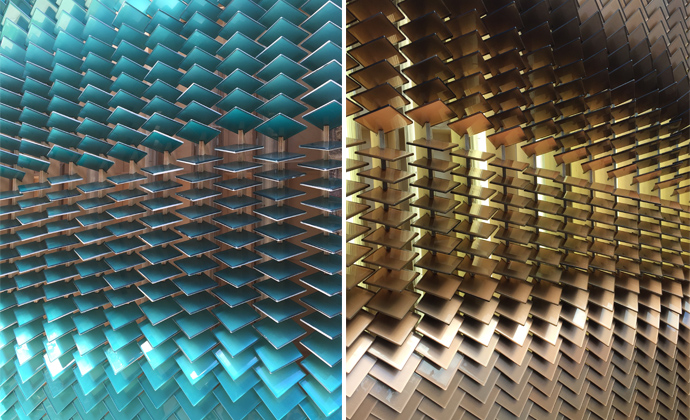 Giles Miller Studio. Made using British Ceramic Tiles transfixing waves with identical small-square tiles. The effect is mesmerising.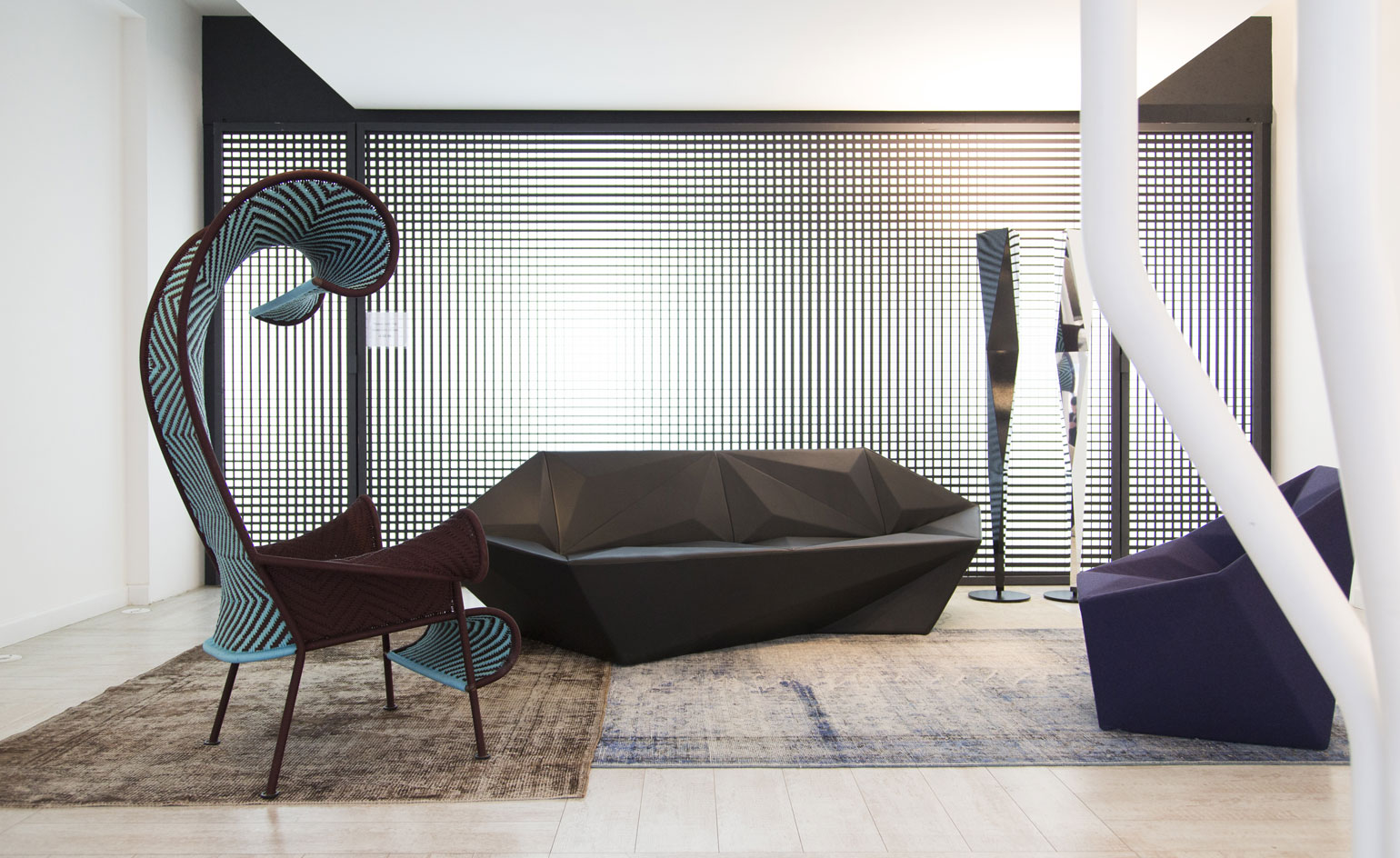 Geometric 'Gemma' sofa range by Daniel Libeskind. This feature sofa perfects the contemporary look of this room, showcasing the best of experimental design.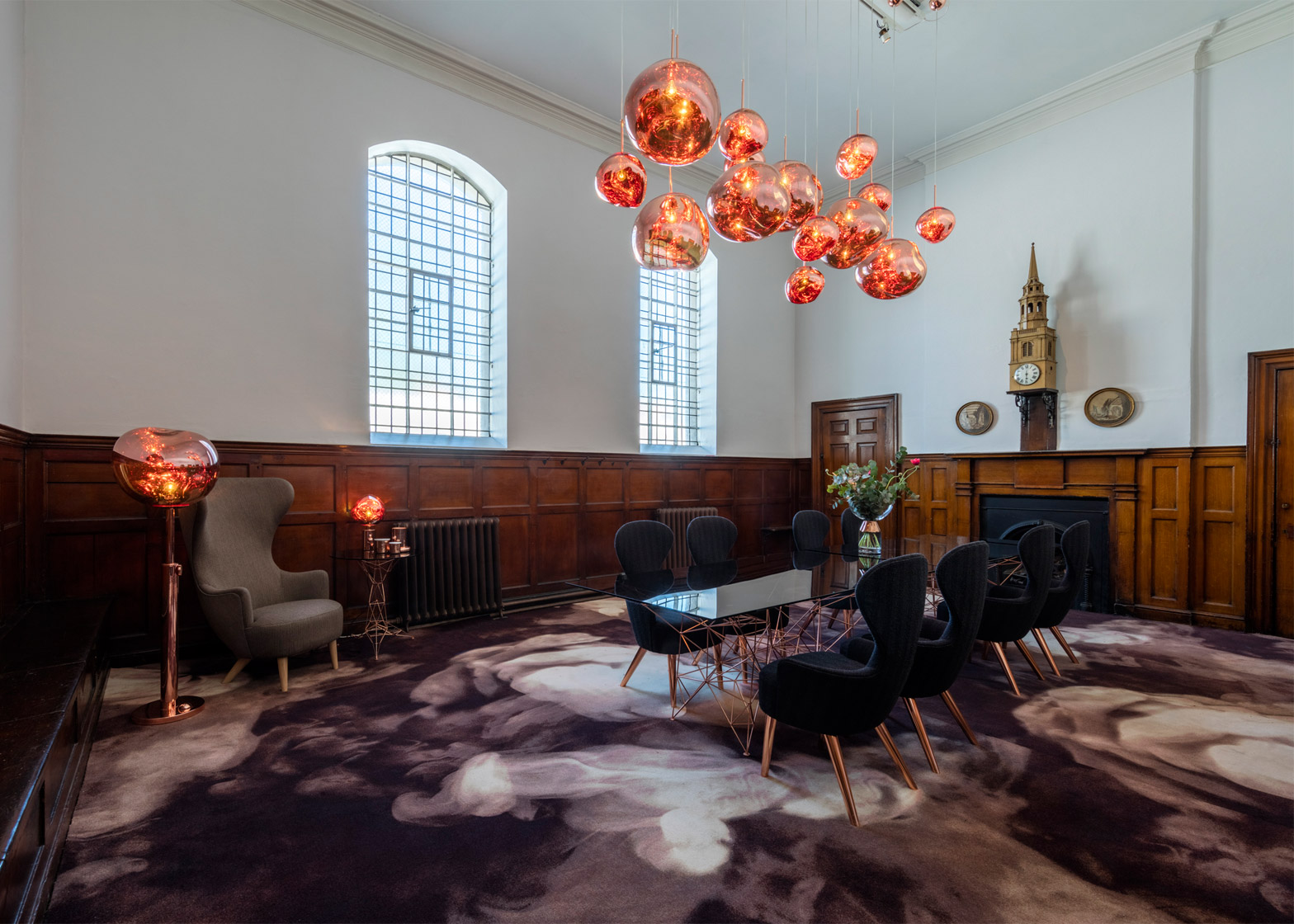 'The Church' – a collaboration between Tom Dixon and Andrew Baughen. The unusual lighting makes this room truly unique.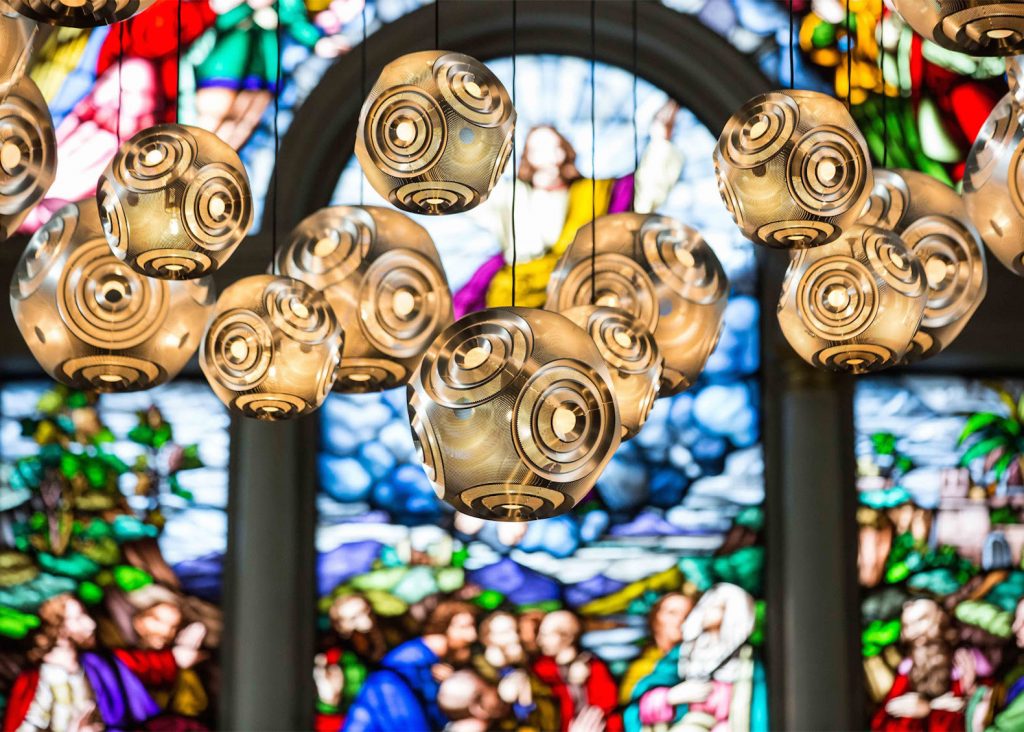 Tom Dixons product in a 17th century church. We love the contrast between the traditional and the modern.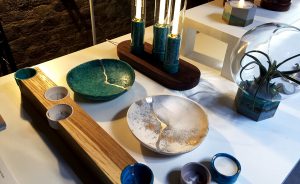 Yenchenyawen design studio's 'Landscape of Oxidation', exploring the different results of copper patination and iron oxidation of jesmonite, inspired by the Japanese pottery restoration technique of 'kintsugi,' using gold to mend them together and create a new style.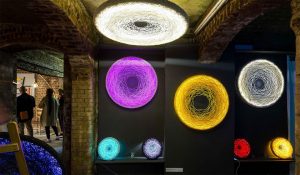 The diverse talents on show at the Clerkenwell Design Week 2016 was nothing short of breathtaking. This pays homage to the city of London as being one of the design capitals of the world.
As interior designers in London, our services need to be dynamic and adaptable. Viewing the latest interior architectural trends enables us to stay imaginative with our work. Please contact our dedicated team to discuss the design possibilities for your residential or commercial space.