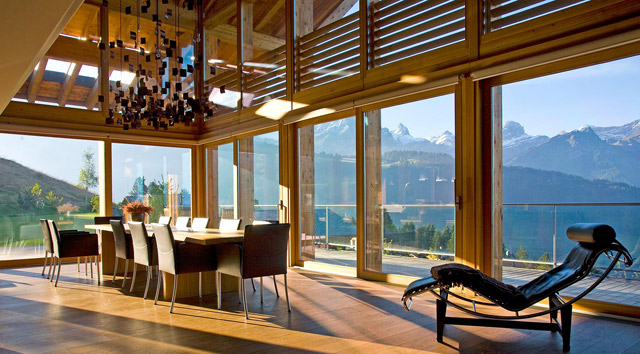 Lighting is one of the most important aspects of interior design. Just as soft candlelight is said to be the most flattering to a woman's skin, so a great lighting scheme can hide a multitude of furnishing and flooring blemishes.
From the stunning overhead pendant that means no-one notices the wobbly Swedish storage system leaning slightly on one side, to the soft glow from a couple of well-positioned table lamps that make everyone feel instantly more relaxed. Or the concentrated beam of a perfectly angled task lamp for help with reading or sewing. There are lights for every job, lamps for every mood and bulbs for every occasion.
Good lighting is where twin aims of form and function should come together in one (actually not blinding) flash of brilliance. Here's how to create some impact with your illuminations.
Let's start with the most dramatic of them all. The chandelier. A thing of such beauty that it looks perfect in an empty room. Try one in the hall if you've got space. Let it announce to all who enter that this is a domain of serious decor. A statement of intent that the rest of the house means business when it comes to the interior design. Either that or it will cast a flattering light on all the cheap furniture in the rest of the house because you blew the budget on the lighting. What about this one from George Singer?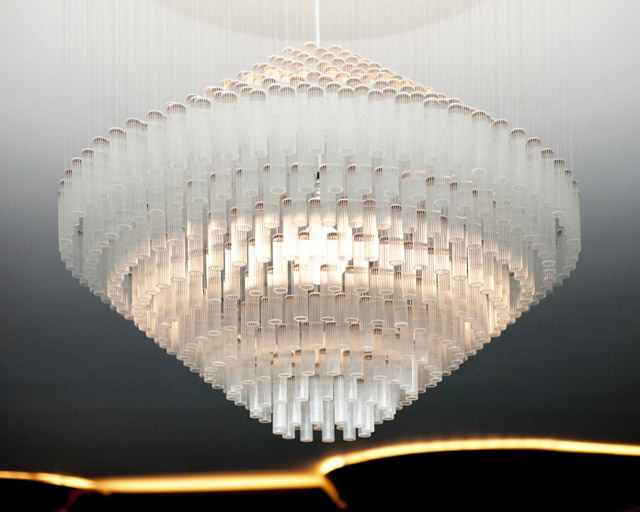 There's often not enough humour in the home. You can afford to inject some wit while still keeping a practical element. There are some wonderful alphabet neon lights out there at the moment and they come at all sorts of prices so you can find one that works for you. Top of the budget will be these from Delightfull. Perfect for one signature letter – put it on the kitchen wall.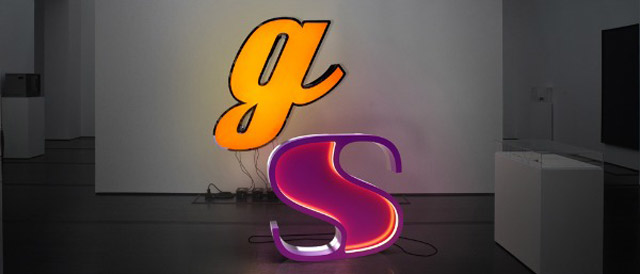 Or perhaps you can afford to spell a whole word with these from Seletti. Try putting them up the stairs to create an unexpected, and functional, display.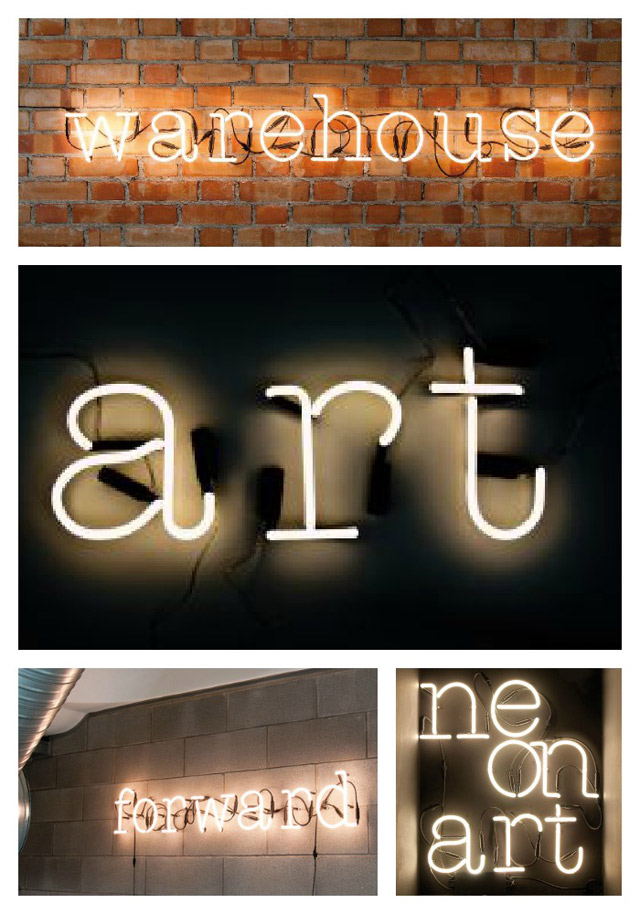 Sticking with the dining room, or eating space, it's a place where you don't always need huge amounts of light. A room that tends to be kept for evenings and where there are often candles close by, what about some pop art for the walls? These from Double Merrick will give off a soft glow at night but in the day time they double up as art.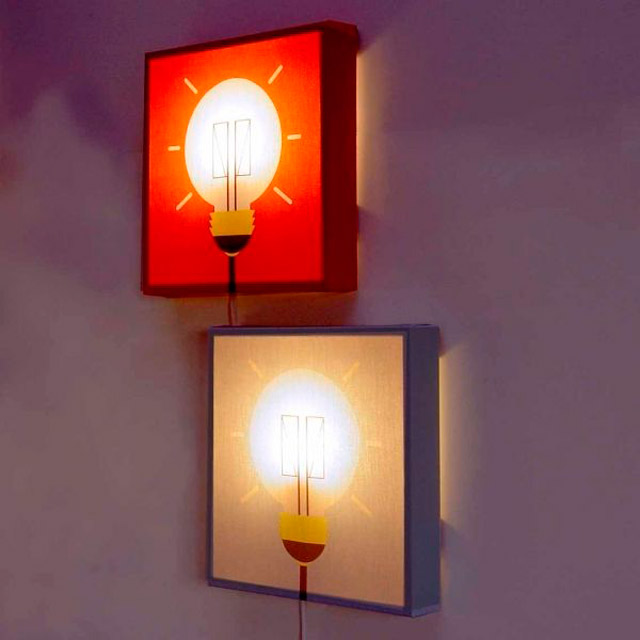 Moving into the sitting room, this is the one place where you need to layer different types of lighting as it's probably used for the most different activities. It's also possibly the one room where you don't necessarily need an overhead light. Think about wall lights instead for an ambient background glow, such as these quirky squirrels from Atelier Randall. Then add table lights, a floor light and a task light by one of the chairs. This can go on either the wall or the floor depending on the space.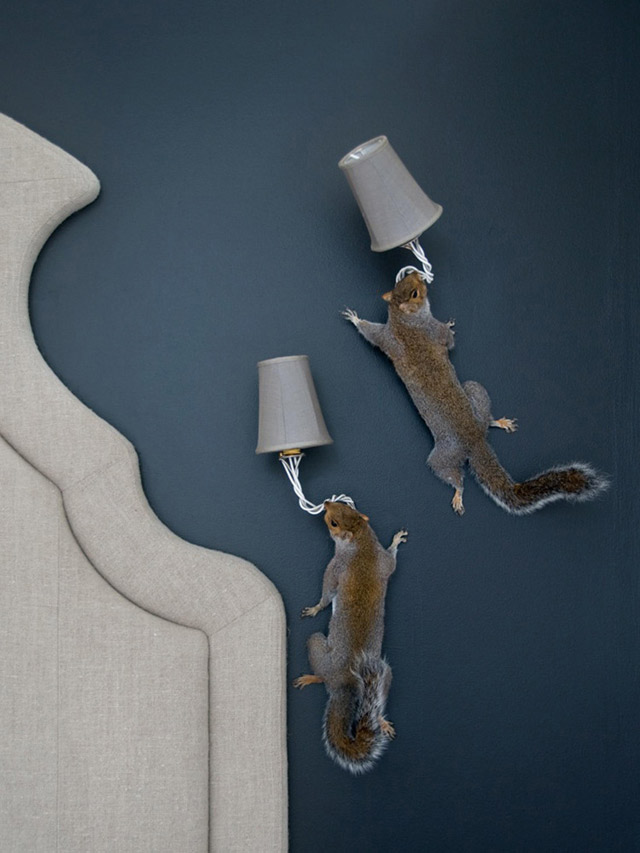 'A well-considered lighting scheme allows for different scene setting,' explains Mike Kazer from The Light Corporation. 'We would always suggest the circuiting is designed so that you can mix the different lighting features to balance the space and offer different moods depending on the occasion. Using downlights to highlight features such as artwork, be it sculpture or prints, will give the room some interest. Only use downlights for feature highlighting. Then build the levels up.'
'Try adding a pendant if you have the space or use a downlight to highlight the coffee table separating the sofas, this creates real drama, always on a separate circuit. This way when scene setting you can make the room appear larger by having a brighter middle and softer outer.'
We've been past the letters on the stairs (what did you spell out?) and move into the bedroom. An overhead light is practical for getting dressed on dark winter mornings, but it's a bedroom. Make it pretty. Try the Lee Broom crystal.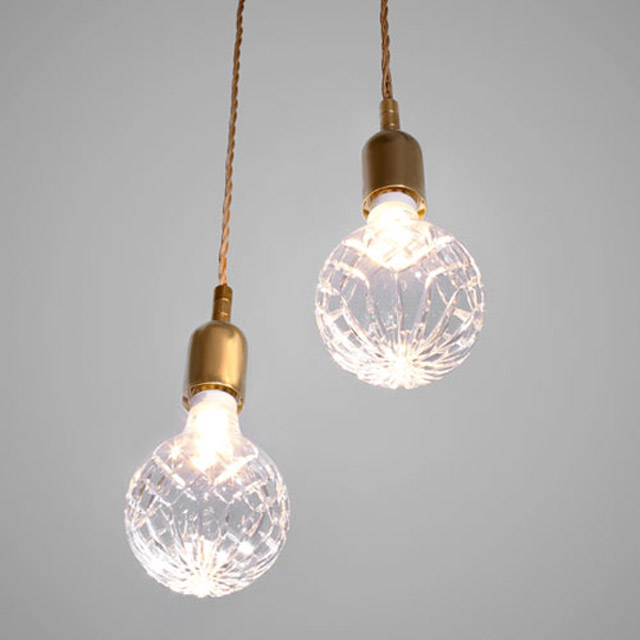 'The beauty of table and wall lights is that they offer warm light at a living level,' adds Mike. 'This can create a softness that can quite often be forgotten in contemporary schemes.'
Or do something different. Why not free up the bedside tables (they're full enough with all those piles of books you're never going to read) and hang a pendant light from either side of the bed. Just make sure you can turn them on by the door as well as when you're under the duvet. It's a dramatic and unusual look that is completely practical too.
And while we're on the subject of being practical why not hang your book on one of these?