The Art of Unexpected Discovery
February 4, 2022
At the beginning of every year, most of us find ourselves looking ahead at what the new year will bring. We set out to define our goals and ambitions and align our minds with the intentions of what we would like to experience for the coming year. 
A fresh start with subtle anticipation of those unexpected surprises that tend to shape our lives with meaning and context are planted like seeds in our minds. 
On the Peloponnese peninsula of southern Greece, a mythical and historically rich area on the Mediterranean, Euphoria Retreat is nestled in the serene countryside dotted with olive groves, authentic villages, and pine forests.  
A magical landscape where the symbiotic relationship of nature and culture is present, Euphoria Retreat is an idyllic place that inspires profound reflection of the depth and meaning of the intimate relationships we have with our physical environments. 
Our relationship to the spaces we inhabit is something we experience on a daily basis, yet for most its a dynamic that goes unnoticed until we visit certain places that are awe-inspiring.
We seek to be inspired, surprised, and impressed, yet our day-to-day routines tend to produce feelings that are predictable, safe and familiar. 
The Greek quote in Euphoria's literature succinctly sums up the idea of discovery, "If you do not expect the unexpected you will not find it, for it is not to be reached by search or trail."- Heraclitus
Euphoria's organic earthy tones on the walls, the circular curvatures of the Waterwell Kneipp Therapy, or the orb-shaped Sphere Pool are designed to visually provoke meditative states of stillness and wonder which awakens all the senses. 
These spaces act as a portal into self-discovery with the euphoric feeling of being in the caverns of one's own consciousness. A mindful introspection is almost inevitable as a sense of curiosity is naturally piqued in these thoughtfully designed spaces of healing.  
A Subjective Relationship to Colour and Space
Apart from the sense of discovery through spaces, colours have the psychological power to affect our moods and evoke certain feelings. In colour psychology, colours are divided in to 3 main categories, warm, cool and neutral.
Warm colours such as reds, oranges and yellows stimulate a sense of love, passion, excitement, as well as social interaction.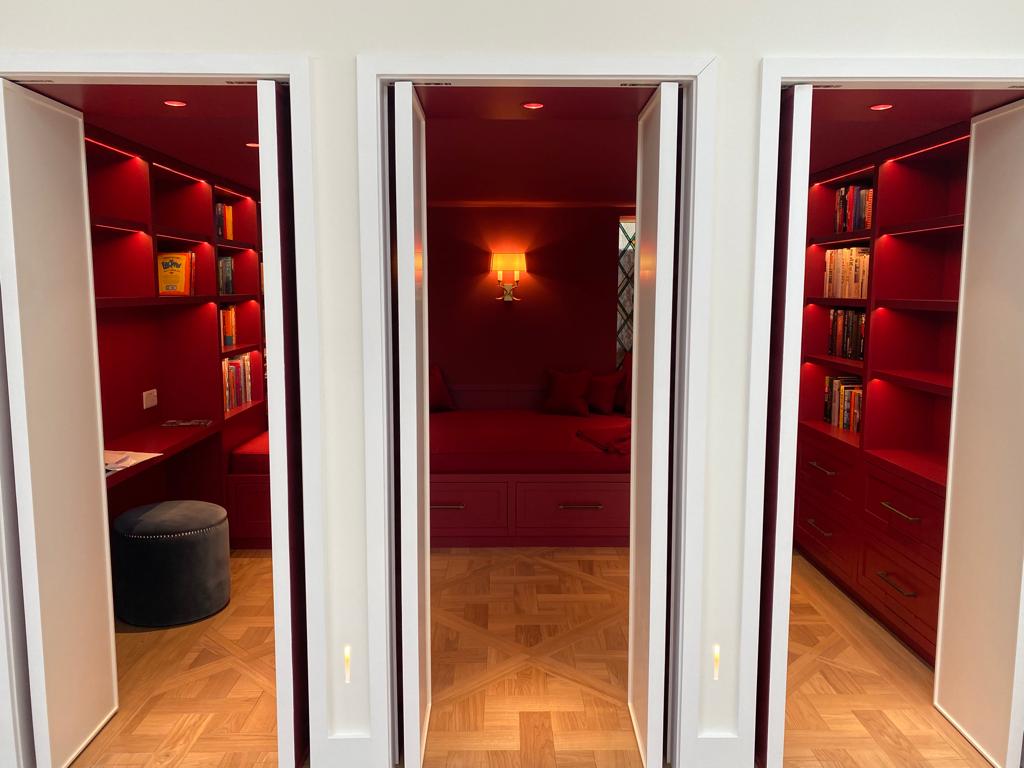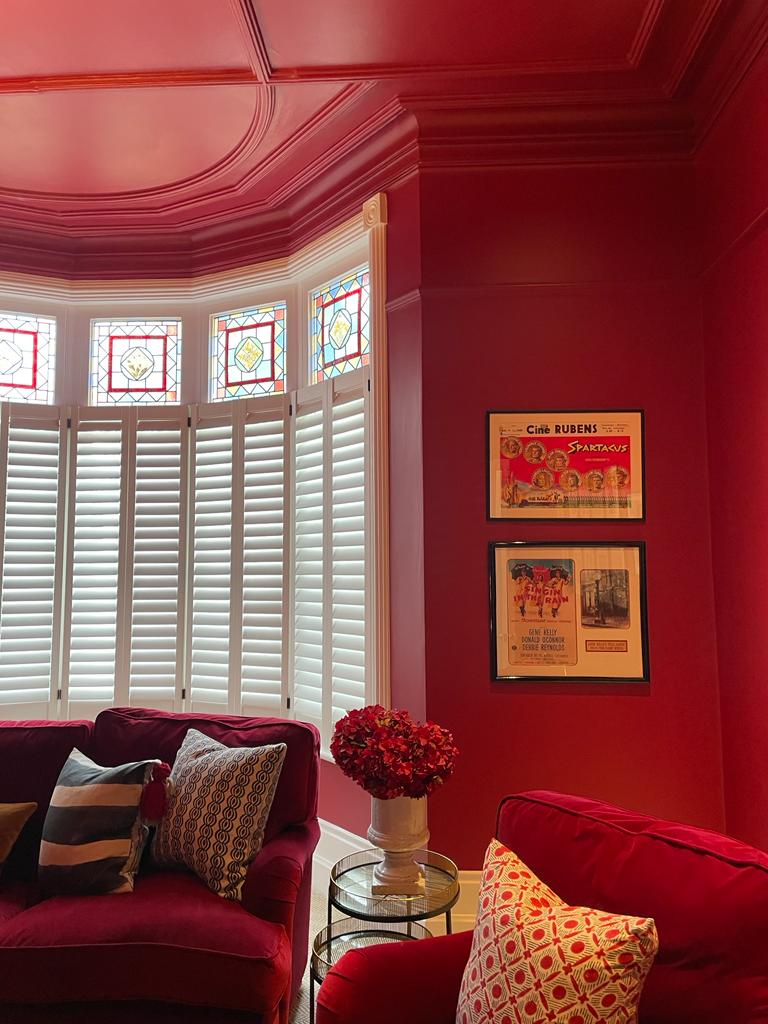 Cool colours such as blues, greens and purples evoke feelings of calm and relaxation as well as balance, creativity, mystery and luxury.
Neutrals such as white, beige, greys and black provide a sense of purity, elegance, wisdom, comfort and a natural aesthetic.
Perhaps one of the most notable works of colour were by Russian artist Mark Rothko whose hazy thin washes of colour brought a different luminosity to the contrasting shades of the large expanses of colour. As an Abstract Expressionist Rothko's signature  large-scale coloured rectangles used simplified means to evoke emotional responses.
The psychological sense of the unexpected is what disrupts our thought patterns and it is from this place where a new relationship between us and our environment is created. 
Visual and auditory experiences become intrinsically familiar but at the same time, spatial ambiances that are distinctively unexpected unconsciously shift's one attention. 
This dynamic of shifting our attention away to something unexpected prompting pleasant, positive, comforting, and safe emotions is the basis of the psychology of space.  
Psychology of space is in fact "the study of human relations and behaviours within the context of the built and natural environments" -Dave Alan Kopec
The design principles such as balance, symmetry, function, movement, and proportion are what we as designers use to invoke a natural harmony in order to evoke the mood we seek to achieve. 
So going back to the concept of the unexpected aesthetic, we garner the wisdom and sympathetic value of a mindful and deliberate way to discover those parts of ourselves that would otherwise go unnoticed. 
And in doing so, we appreciate the gifts and growth that come from the art of unexpected discovery.