The Perfect Bedroom Lighting
December 11, 2016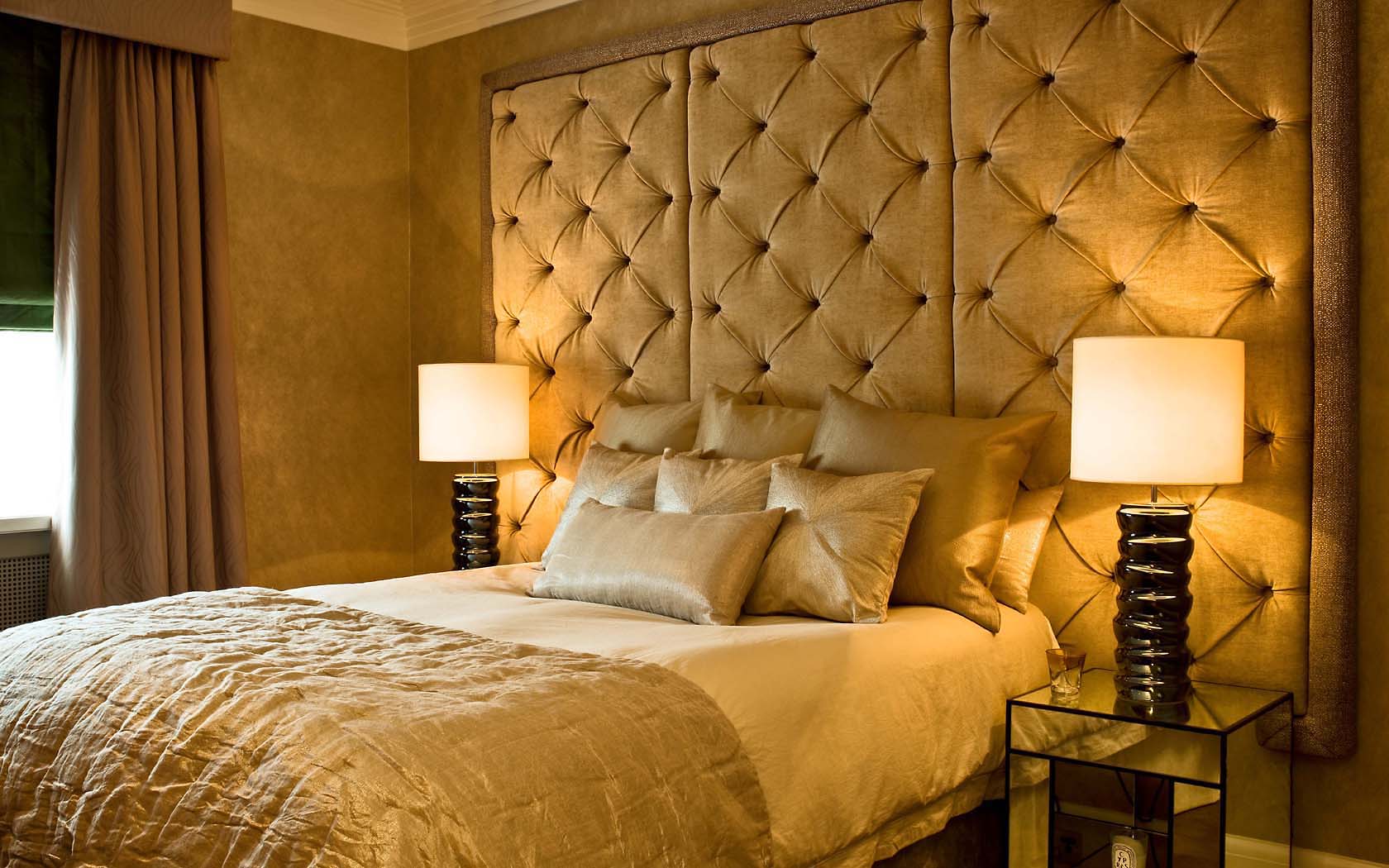 The bedroom is the truest of sanctuaries. It is the one place in the world where privacy is ensured. More than just a place to sleep, the bedroom has become a refuge in the modern household – the place one goes to escape the chaos of the world. Defining the space to a personalised taste is therefore essential in making one's home feel relaxing and comfortable. There is no better way to characterise a bedroom than by illuminating it with the perfect lighting. The luxury interior designers at Callender Howorth have spent many years fine-tuning their design skills to understand how a creative approach to lighting can dramatically alter a room. Follow these tips to ensure you find the perfect lighting for your bedroom in 2017.
5) Size
Installing an eye-catching chandelier is an effective way of creating a stylish space that is tailored to your personal tastes. Nevertheless, if your bedroom is modestly sized, or the ceiling is particularly low, it might be advisable to install lighting fixtures that are less striking. Consider the placement of furniture when installing lights too; a large structure, such as a bed, should not be placed too close to a large fitting. This will make the room seem unbalanced and cramped in places.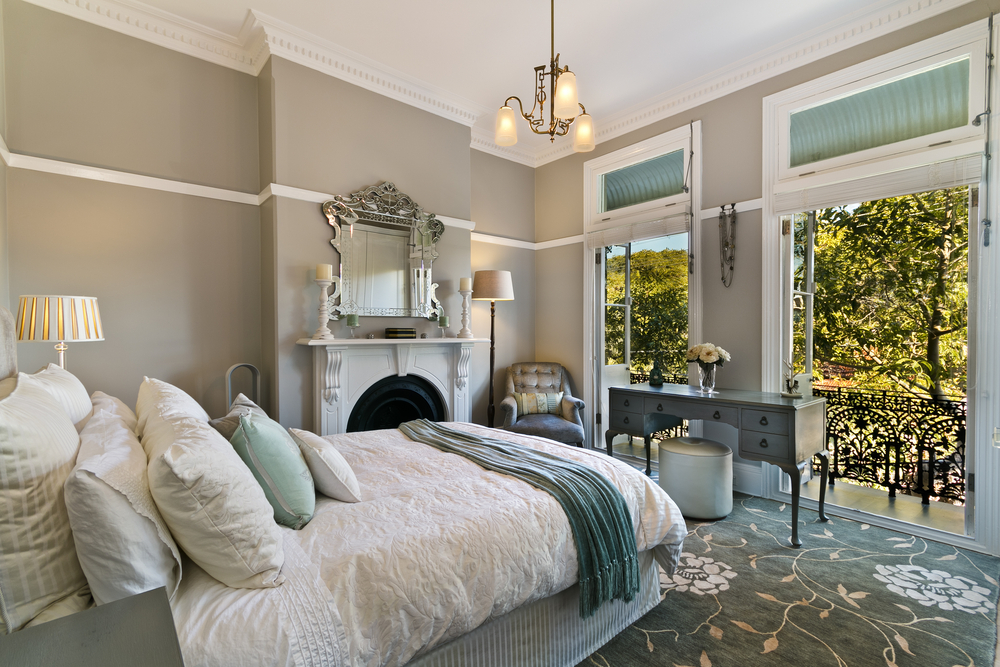 4) Style – Modern or Classic?
You should base the style of your lighting on the decor of the house. If you've a traditionally decorated home, consider a glass chandelier – like the one we installed in the Nice Penthouse project. This timeless option evokes grandeur and sophistication. Otherwise, if your interior design is more akin to contemporary-styled projects that are undertaken by our designers, why not be more imaginative with the light fixures? Integrate them with furnishing for a minimalist effect. Line the underside of the bed with built-in lights to make it the focal point of the room.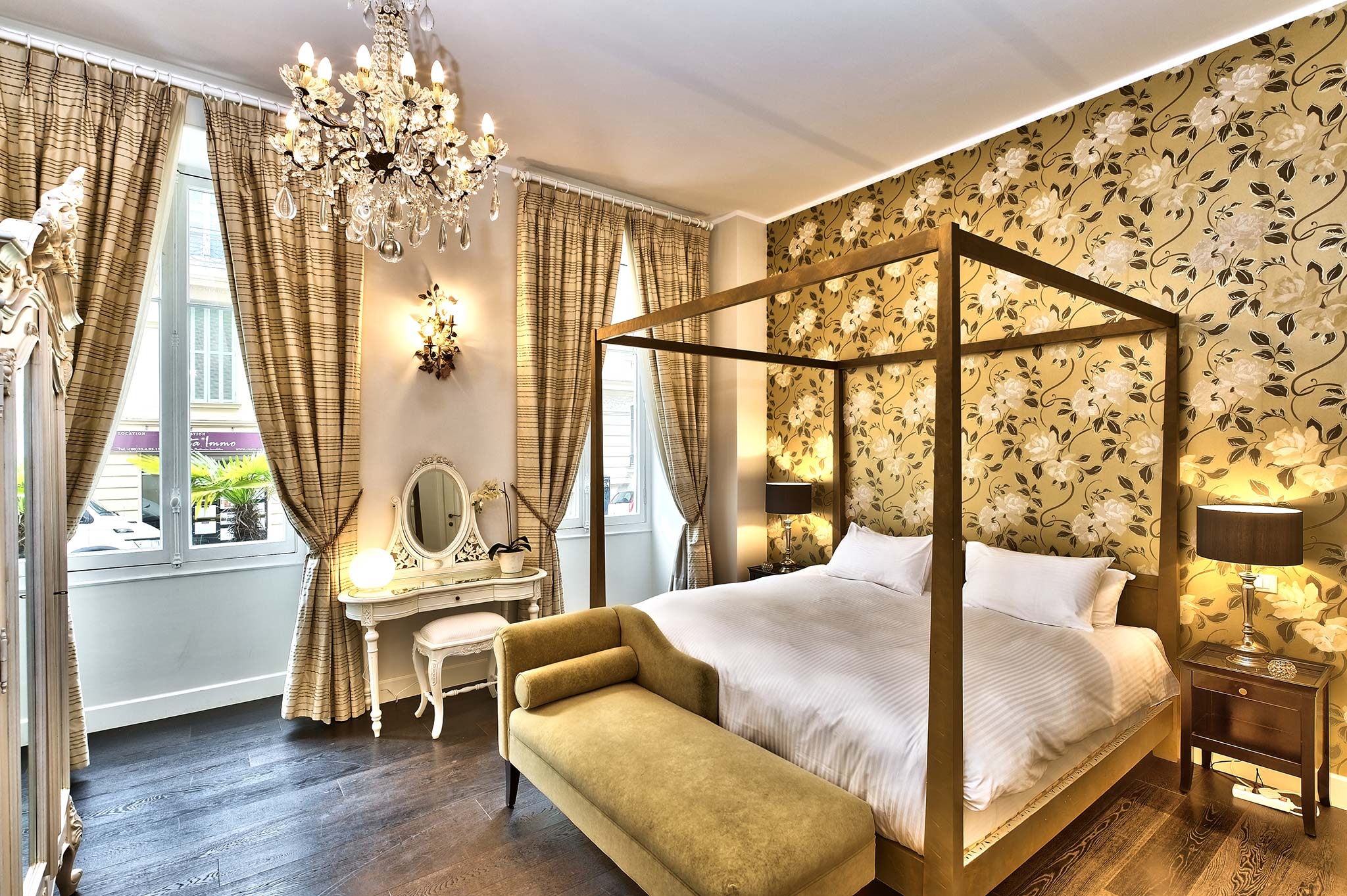 3) Brightness
Analyse the levels of natural light entering the room to determine the brightness of your lighting. Many people enjoy dim lighting in their bedroom for an enhanced feeling of cosiness, yet this may be impractical if the level of natural light is low. Reflective surfaces, like mirrors, can make a room feel brighter. If you desire atmospheric lighting, fix a large mirror to expand the space.
2) Complementary Fixtures
Aside from a feature light fitting, many designers choose to install complementary lighting solutions to enhance the impact or feeling of the bedroom. Bedside lamps, under bed lighting or wardrobe lights are functional and can look great. Illuminate particular pieces of furniture, such as an armchair or a work of art, to shift the focus of the room and create various spaces within the same room. Complementary lighting fixtures evoke a sense of elegance and luxury.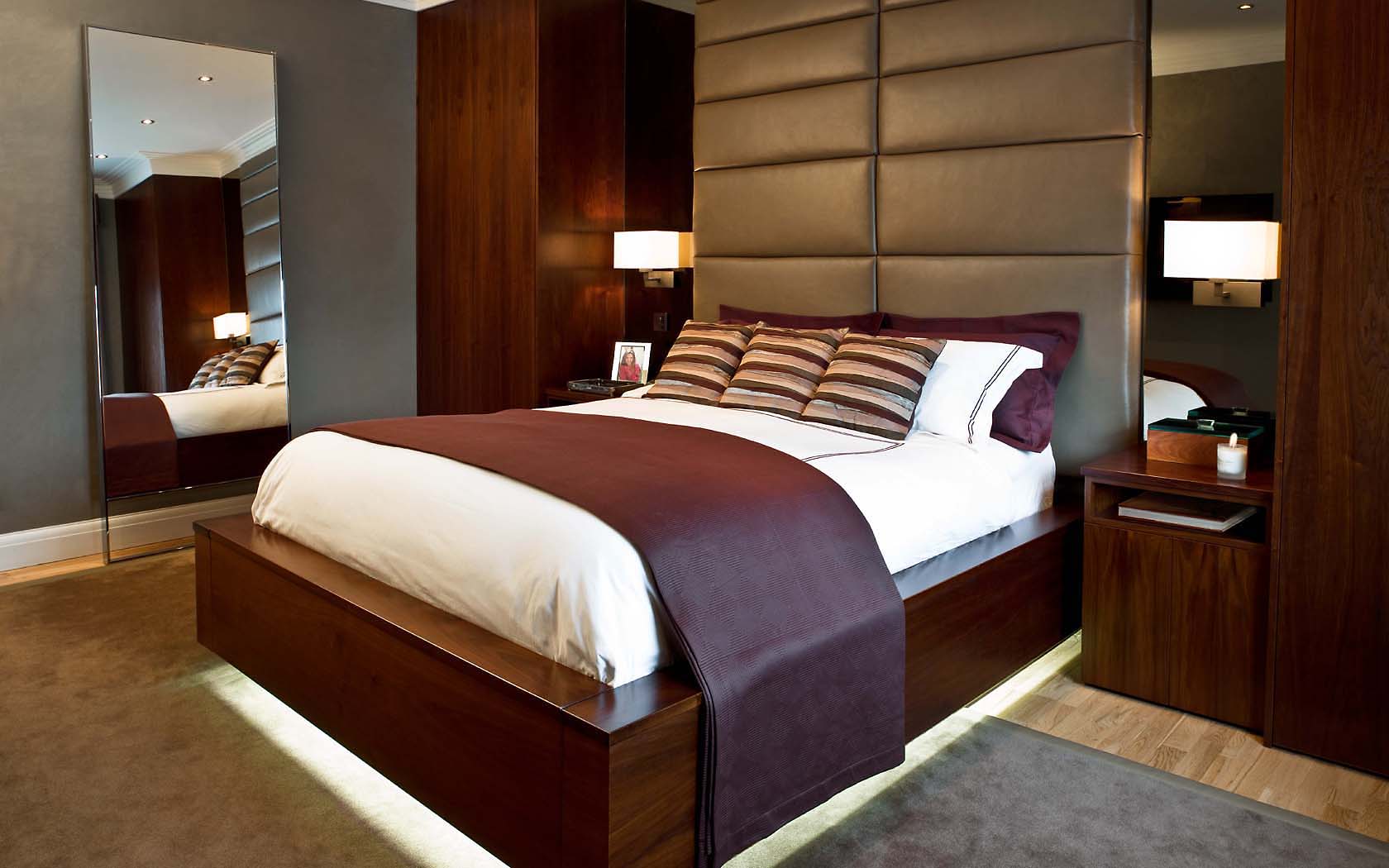 1) Technology
Technological innovations are transforming each and every room of the house and the bedroom is no exception: from one console, you could control every feature of your bedroom: blinds could close, lights could dim, fireplaces could ignite, and hidden televisions could appear. Let the lighting in your favourite room be customisable from a single console. Begin the day without leaving your bed.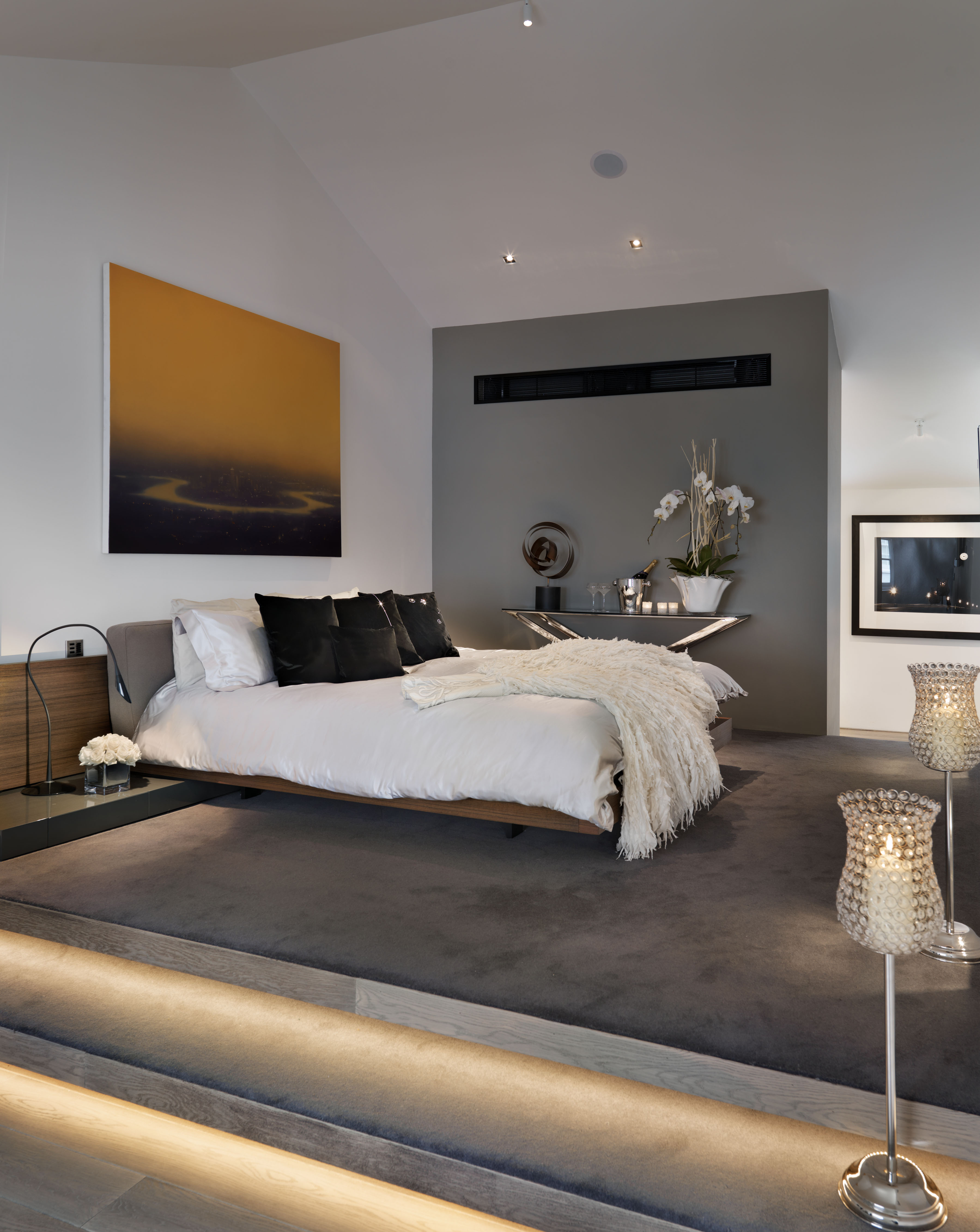 Whether you want to make your bedroom more comfortable, more stylish, more romantic, more modern or more valuable, consulting the experienced designers at Callender Howorth is the best way to go about it. Get in touch with our friendly team for advice.