Top of the World Interiors in Manhattan
November 26, 2014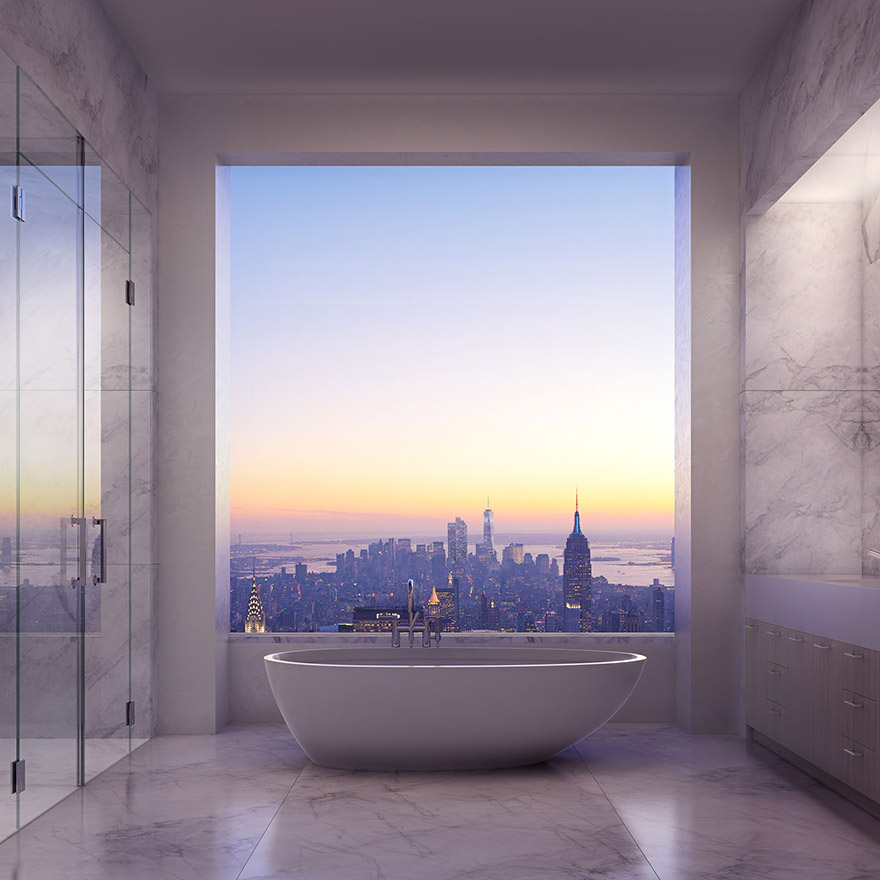 432 Park Avenue – this is the address of the New York skyline's newest ornament and of the tallest residential tower in the Western Hemisphere. Towering up to 1,396 ft, the skyscraper offers 104 apartments at 30,000 sq ft each with 12.5 ft ceilings, 10 x 10 ft windows, and prices ranging from $16,95 million to $82,5 million.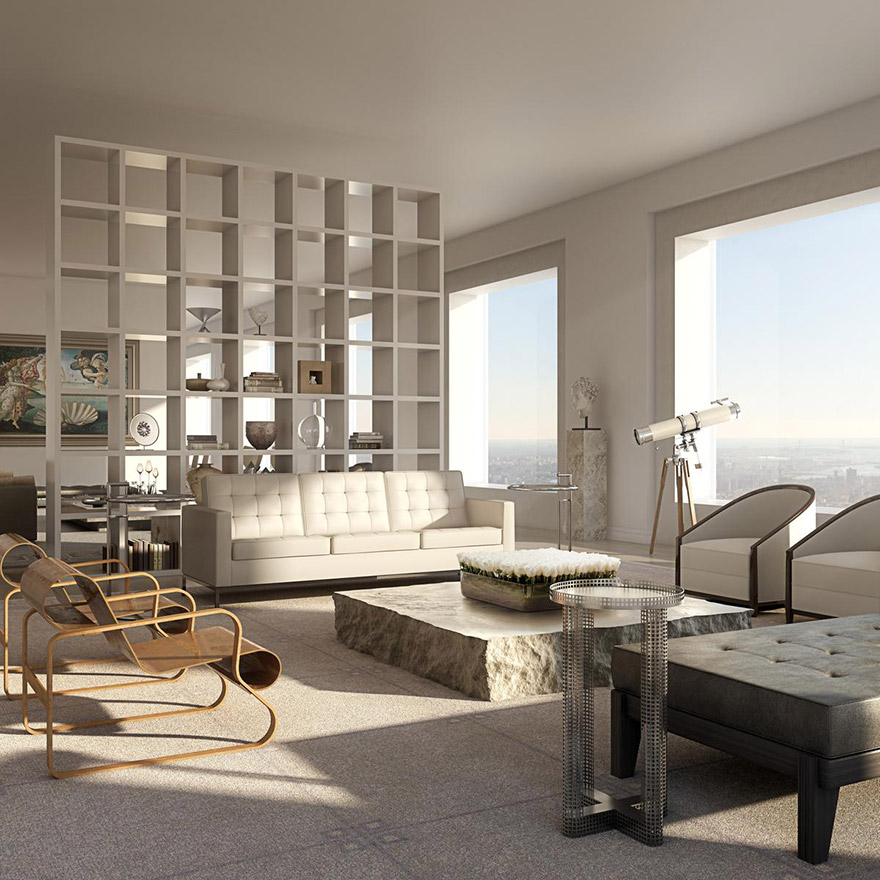 This breath taking condo tower was designed by Rafael Viñoly and took three years to construct. It is situated in the centre of Manhattan, and the upper penthouses offer a view of all of New York City: from the Hudson to the East River, from the Bronx to Brooklyn, and from Central Park to the Atlantic Ocean. The building also features a private restaurant with an outdoor terrace, a 75ft swimming pool/spa, a screening room/ performance venue, climate-controlled wine cellars, a children's playroom and a board room.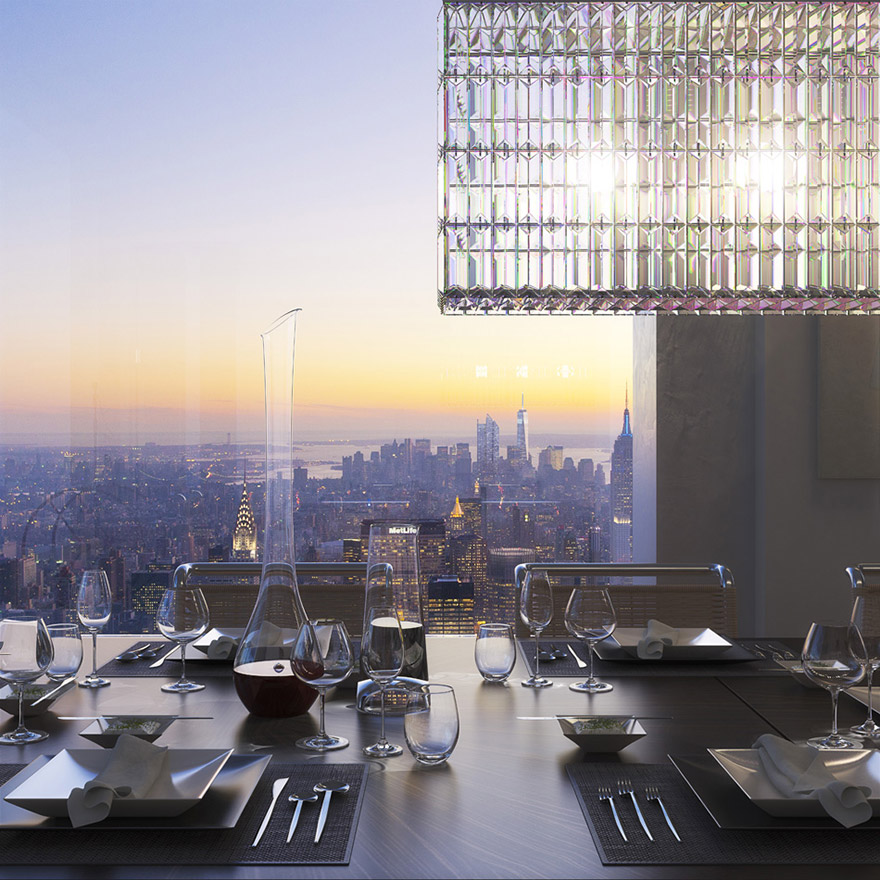 The skyscraper will welcome its first residents next year, so if you're looking for a nice little place in NY and have a solid bank account, you'd better hurry, as the penthouses are going like hot cakes.