Walk In Wardrobes: How To Get Them Right
June 24, 2016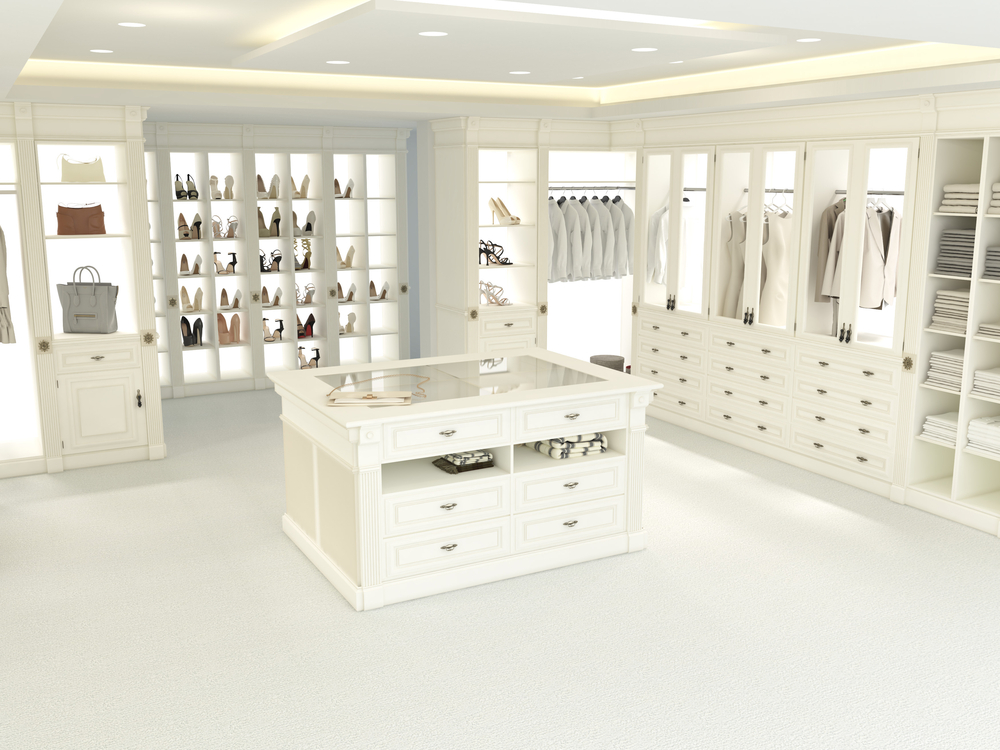 Have you always wanted a walk in wardrobe? A space that is beautifully designed with you in mind? A dedicated area that will house all your clothes and accessories? Installing a walk in wardrobe beings many benefits to your home and can transform your lifestyle. As a team, we ensure that our design projects use space as effectively as possible, and that they are tailored to your needs and your desires. There are certain decisions to make, along with the help of your interior stylist, when planning your walk in wardrobe:
Different Styles
With many possibilities, a walk in wardrobe can perfectly complete any interior renovation project. There are three main ways to transform an empty room into a walk in wardrobe: an L-shaped wardrobe, a straight walk in and a U-shaped closet. An L-shaped wardrobe works on two of the walls leaving you space to move. A straight space covers the two side walls, accounting for a window on the third. A U-shape covers three walls for maximum storage; in a U shaped closet you are able to have an ottoman in the middle, meaning you have a place to sit when you're putting on your heels.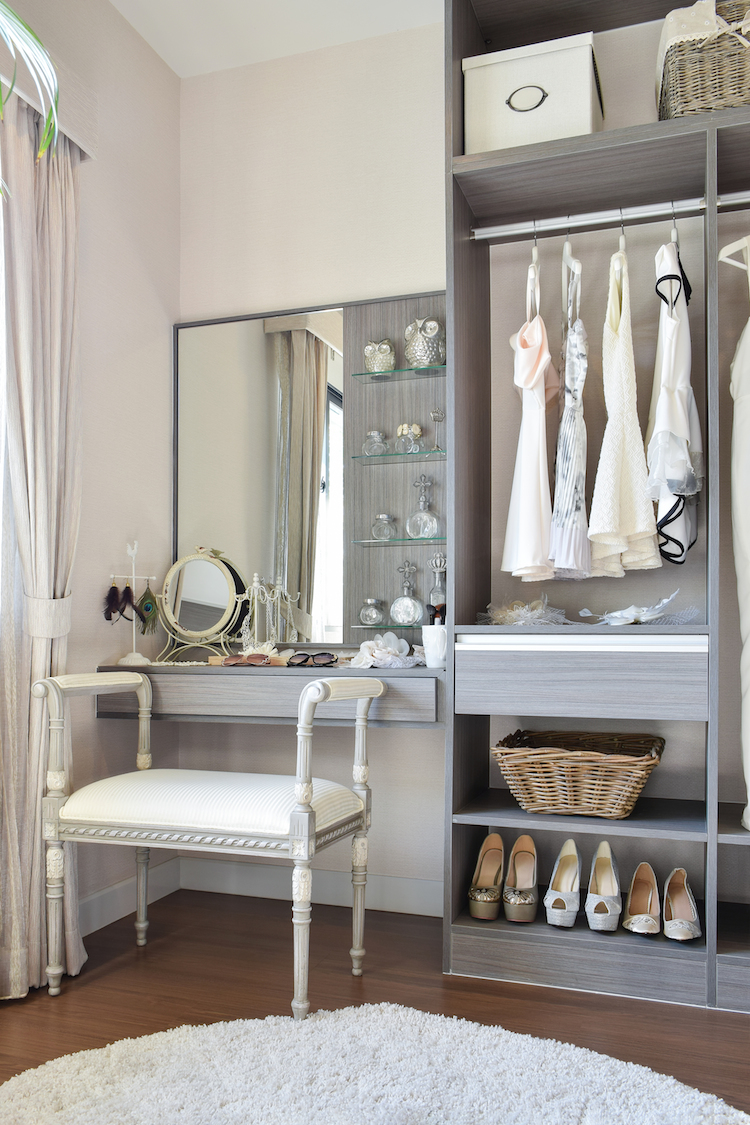 Accessories
We all have a lot of accessories; integrate additional storage space into your walk in wardrobe to cater for your jewellery, hats, scarfs and all other items. Getting ready to go out will be a stress-free experience, with everything ordered and within easy reach. Why not create a storage space for your expansive shoe collection? Or install a useful dressing table? Or a his and hers divided space?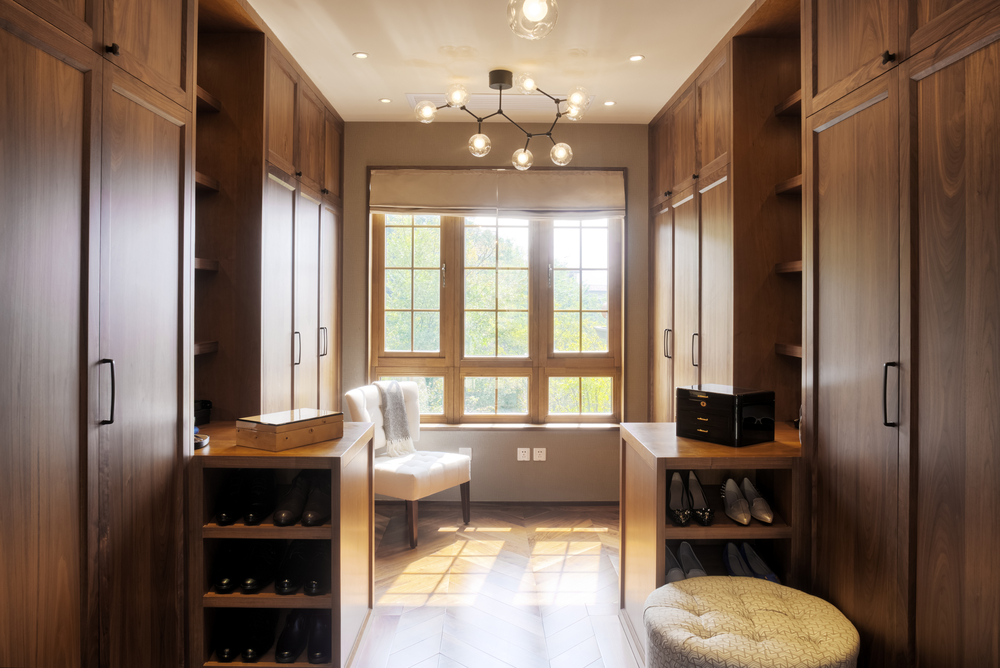 Dressing Island
A walk in wardrobe will provide a clean and uncluttered space in your home. This will be optimised fully by a dressing island, which can be filled with drawers and shelves – perfect for shoe storage. You love displaying your heels and a dressing island makes it easier to grab them and get ready to go out to town!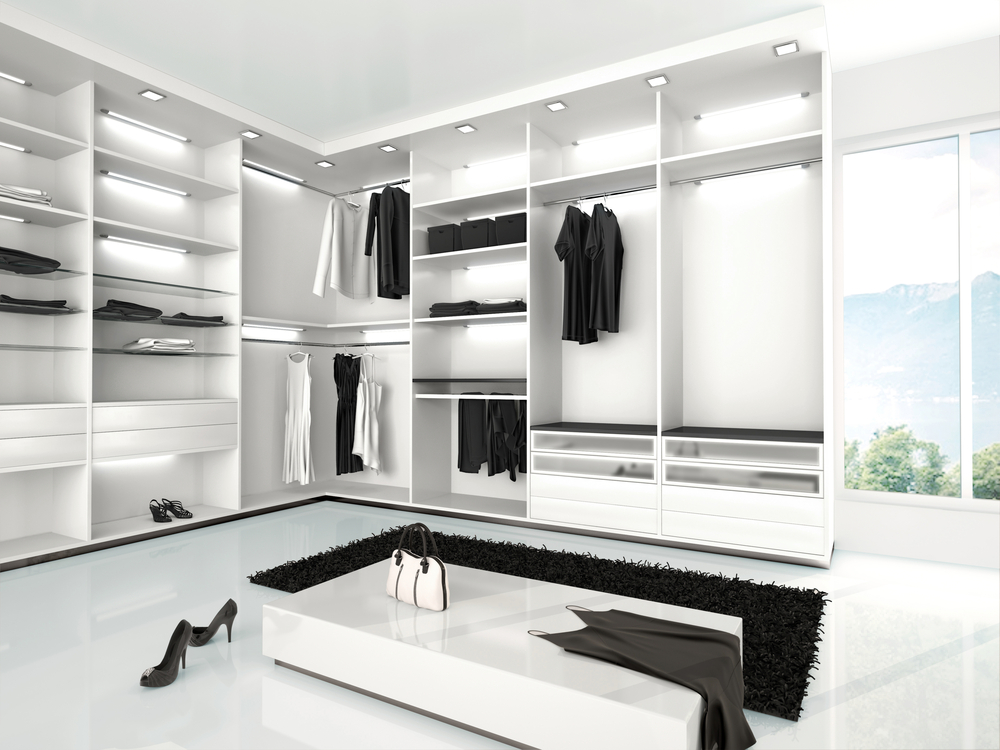 The Specificities
Consult with an interior architect to get advice on various features: Lighting that best illuminates the space; the counter tops and what material you would like them to be; where to install a large mirror – a necessity to check out your outfit and how everything looks. There are a lot of options; get them right to make the most of the space.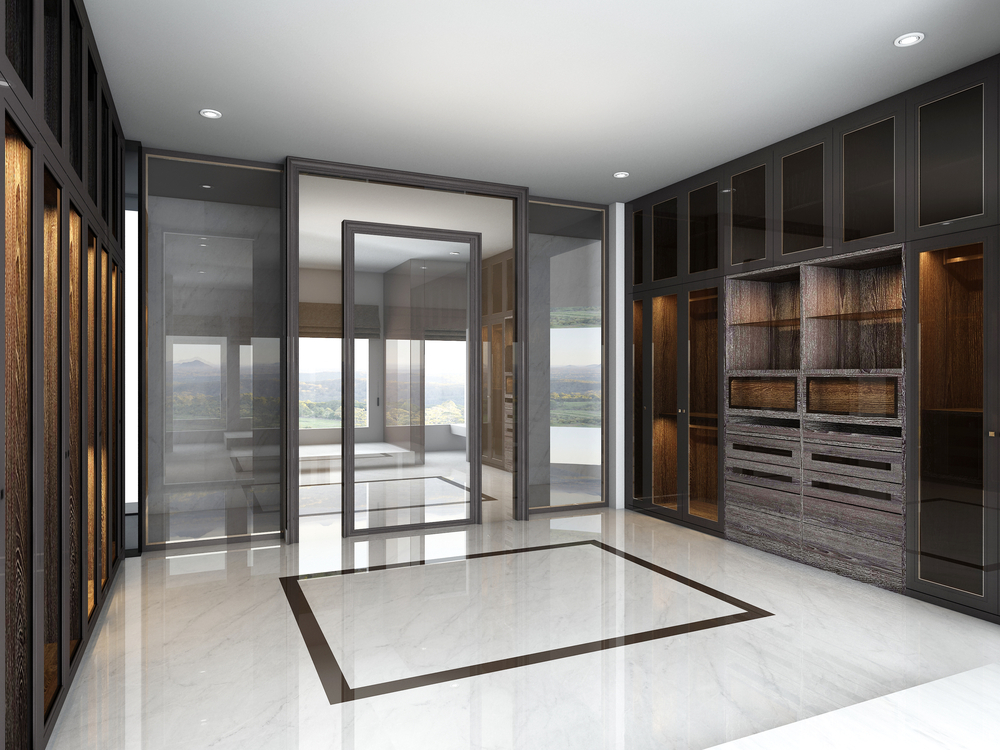 Contact a member of the experienced design team at Callender Howorth to discuss the installation of a walk in wardrobe in your home.