Bold and Beautiful Statements
June 17, 2020
A signature. A statement. A mood. A celebration.
Confidently expressed in its visual appeal, bold interior design is one aspect of design that is genuinely intriguing because of its inherent willingness to push beyond creative boundaries challenging the norm of the status quo.
For some designers, bold interior design is a gamble without a tried and true guarantee. It is a risky play, but when done right, the payoff can be hugely satisfying.  A creative work that is ultimately unique with an agency of profound expression.
As the American poet Robert Frost succinctly stated,  "Freedom lies in being bold."
So the question is how bold do you want to go?
Bold and the Beautiful
In Callender Howorth's Country House renovation project for a listed manor in Kent, deep indigo and parakeet green were combined offset with a bright white doorway trim warmed by the wooden herringbone floor.
The play of contrasting colours offset with subtle accents give balance to the bold tones of the rooms.
The alluring contrast sparks your curiosity and naturally leads you towards the next room.. another milieu of colour to contemplate.
A gentle grasp of English tradition without being too weighted yet rightfully bold in character.
Bold Contempo
Bold in contemporary design is a different play all together.
Whether its bold monochrome, statement furniture pieces, art or rugs, the focal point is boldly clear.
For our Boltons renovation project, a pair of black velvet high back armchairs were selected to give this eclectic sitting area an elegant feel offset by the natural organic colours of the living room.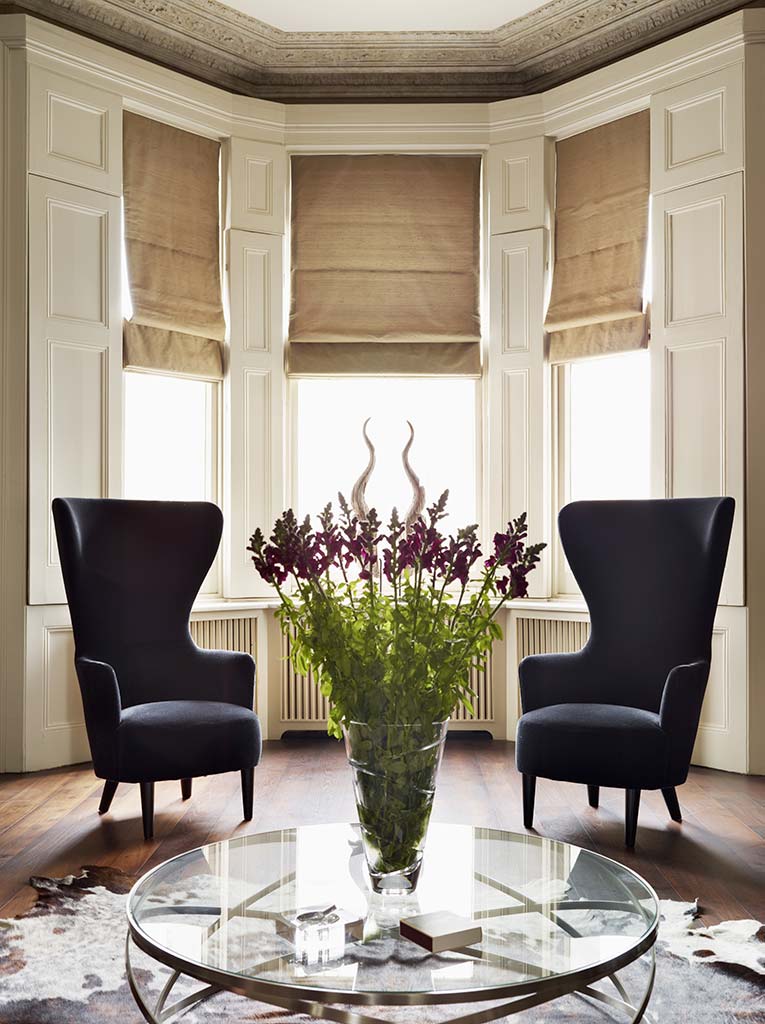 The ambiance of the sitting area becomes predominant with an air of regality without the distraction of other pieces. A proper place to have a lovely conversation.
The perfect the place to sit and unwind after another busy day in London.
Bold Lighting
A powerful approach to bold design is to incorporate bold lighting.
Powerful lighting design is an ultimate way of creating a bold wow factor.
Callender Howorth chose a bold lighting design for this spectacular renovation project in Primrose Hill…Regents Park House.
It was a brilliant way to fill the room with customised colour while the neutral and light tones of the interior brought it all together.
This James Bond type of unexpected home in Primrose certainly achieved the wow factor we were after!
Bold Moves
Then there's really really bold. No holding back now!
This kind of spectacular bold assumes a unique embodied experience. The interior design experience of this nature is one where the visual phenomenon is so strong you become enraptured by the visual grandeur.
You have a visceral feeling that you are a part of it just by being in the space.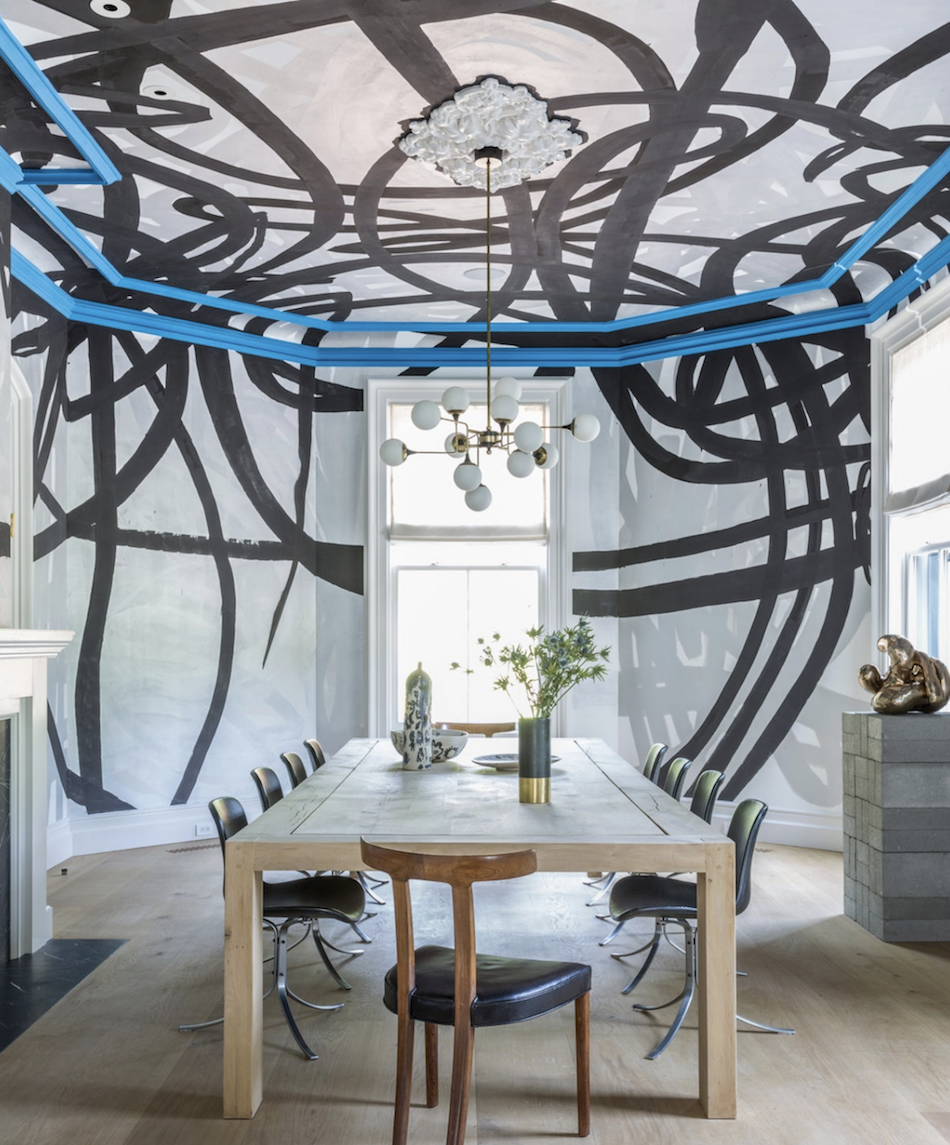 When thinking about your next renovation or interior design project, a key question to ask is What personal statement do you want your interior to reflect?
Normally, it is a version of ourselves in the lifestyle and context we desire, but for some, its an opportunity to realise a bolder expression of their personality.
Do you dare to be bold?