Working with Light
May 5, 2020
Light influences how we feel in a space and the way we perceive our visual environment.
The aesthetic nature of light is what affects our moods and behaviours. As one of the pillars of the design plan, successful lighting schemes effortlessly enhance the perception of the space and the concept of the room. It is at the core of all of our interior design projects at Callender Howorth.
Nuanced juxtapositions of light and shadow direct our focal point in the room to naturally guide our eyes on the illuminated areas. The combination of texture and depth is what subtly conveys its interest and atmosphere.
To illustrate the delicate nuance in the art of lighting design, we look to one of our most epic projects, Regents Park House.
LARGE OPEN LIVING SPACES
An unusual project spanning 3 Mews houses near Regents Park with a retractable roof and a swimming pool that floats above the living room where you can also dive into it from your master bedroom. The integrated smart technology for this home was that of a James Bond movie.
With a large living area, the space is naturally light and bright, but it was essential to get the lighting right for such a big open space.  We worked with our lighting designer to create a warm atmosphere in the space while also taking in the incredible architecture of the space especially with all the glass element throughout this home.
Callender Howorth's lighting designer Mike Kazer explains the lighting challenge for this stunning project.
"At the Regents Park project we were faced with quite a common problem, open plan living. How do you create atmosphere and intimacy within such a large, open space?
We did this through using a lighting control system, to set scenes and levels for each given zone in the multi-use space as well as using lighting features that linked the space without drawing too much attention.
We set scenes which focused the light around the specific area the client would be using at that moment. If they were relaxing, the main warmth for the lighting would be focused around the living area, however there would still be some soft accent within the kitchen and study. Meaning we are not left with dark corners and allowing us to highlight the beautiful architectural features Callender Howorth designed into the scheme.
SIMPLICITY IN TREND
While lighting comes in all forms and functions, the integration of it into the design is always done in alignment with the client's experience and the other aspects of the interior design plan such as the furniture, artwork, textiles, floors and walls, and colours and patterns.
Attuned to the lighting industry over the years, Callender Howorth lighting designer Mike Kazer has seen many trends come and go, but as technology advances so do the options for design.
"Lighting styles are ever changing, this is the same for all elements of the build. Technology is ever evolving and the smart home is now pretty much available at a consumer level. However, one style we are seeing come through all of this evolution in technology is 'simplicity'.
Lighting control is still in the background, to allow us as designers to create scenes and set levels but on the front end, the interaction the client has with this lighting, is not a complicated keypad or touch screen, but a beautifully crafted light switch. This simple feel and soft touch then runs through the lighting scheme from start to finish."
ESSENCE OF A SPACE
As with all of our interior design projects, the personality of the client and their lifestyle is the baseline of the design brief.
Functionality, atmosphere, wellbeing and mood come together multidimensionally through interior architecture, furniture, decorative pieces, finishings and of course the lighting.
For Mike Kazer, its about the use of the space and the desired experience of the client within that space.
"As a lighting designer we have many considerations to make when designing a scheme, whether it be the spaces' geometry, specific furniture layouts, client requirements or maybe even the buildings constraints. However there is always one element we have to consider no matter what the restraints. What will the space be used for and what reaction or mood are we looking to provoke in this area.
For example, if we are designing a living room, we wish to create a space that can have a multi purpose. It may be used for reading, relaxing or entertaining to name just a few outcomes.  Our lighting placement, layering and levels need to be designed to offer a bright light for reading, a soft warm light for relaxing and an exciting, impactful scene for entertaining. If our design does not achieve this then it has failed.
As a lighting designer, the most important aspect for consideration before designing any scheme whether it be for a single room or an entire estate, is the space's use and the reaction we wish the client to have or experience when interacting within that space."
What we appreciated about Regents House Park project was that such an ambitious project revealed a vision of design that is effortless and intimate yet stunning…an unexpected ultra-contemporary oasis in Primrose Hill.
As in all our design and renovation projects, maximising natural light and lighting design are integrated into all of our design plans and 3D renderings so that our clients can get an accurate sense of the feeling in every room.
HARMONY & BALANCE
For one of the UK's top lighting product designer George Singer, the beauty lies in the harmony and balance.
We worked with George on our Swiss Chalet project where he designed this iconic chandelier for the dining area.
"The beauty. All my life I have been fascinated by beauty and the notion of taste. I don't use 'decoration' in my pieces. Fore me, the materials and form must be in perfect harmony. I don't force the material into an uncomfortable curve or shape because I almost consider this as patronising the material. The aesthetic of a piece is only beautiful if the form and the materials are in perfect balance and harmony."
Singers approach to design stems from the the relationship between himself and the client.
"The first thing that's vita for me is to become close with the client, be it an interior designer, architect, developer or a private client. Establish a professional friendship so we can both talk freely and openly in a way we both express our needs and creativity.
After this initial informal relationship is established can we then discuss the requirements of the design and try to get an idea of the budget early on so we're both singing from the same hymn sheet. I will then carry out some sketches and mood boards and offer the client a presentation based on a brief.  Then, in an ideal world, they buy into me and my ideas and I will go away for a month and create a design that far exceeds their expectations. I try and do this as quickly as possible because these days, speed is key."
A tall order indeed to create a design that exceeds expectations. So the question that first comes to mind is what makes a piece exceptional?
For George it was his grand installation of Zephyr for the Fairmont Hotel in Scotland.
"The best piece I have created is Zephyr-a 60 meter long, hand made lighting installation for the Fairmont Hotel in St. Andrew's, Scotland.  The design was carried out using some smart computer code writing by some artists based in Berlin. They created an App for us to position twenty-thousand steel disks in unique positions. The result was a dynamic, exciting, unique and beautiful piece. I am extremely proud of it and delighted I was able to incorporate a cutting edge technology to make it truly organic.
But the most remarkable project I'm working on is a personal project called the Golden Sun Project. Check it out on Instagram. It's going to take me years to complete but it will be unique, extremely powerful, and above all, exceptionally beautiful and meaningful. It's a piece for climate change awareness-a cause very close to my heart. I want this project to last forever and inspire millions of people for many years to come."
BRIGHT IDEAS FOR YOUR HOME
Here are several of Callender Howorth's favourite lighting pieces to brighten and inspire your next renovation project.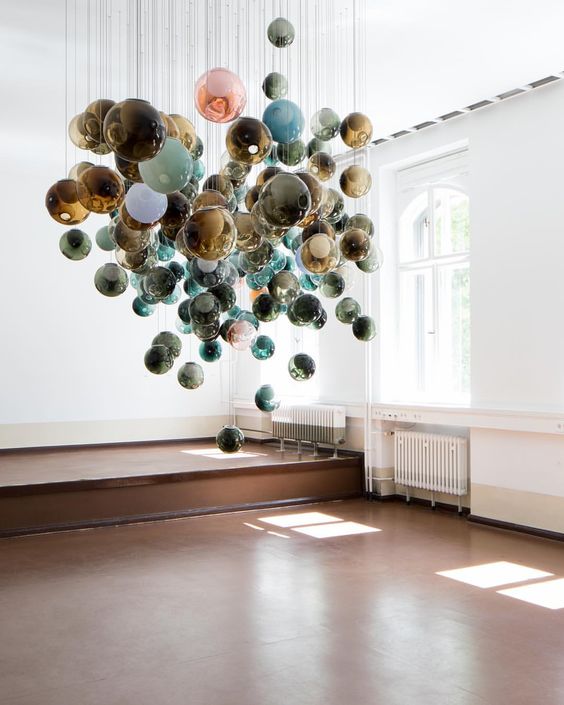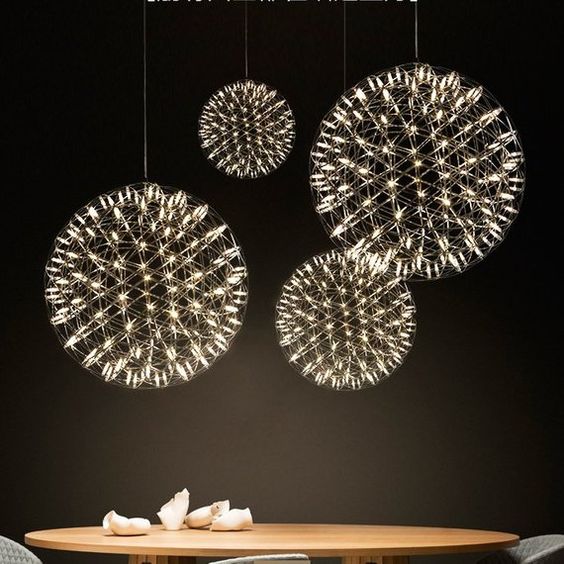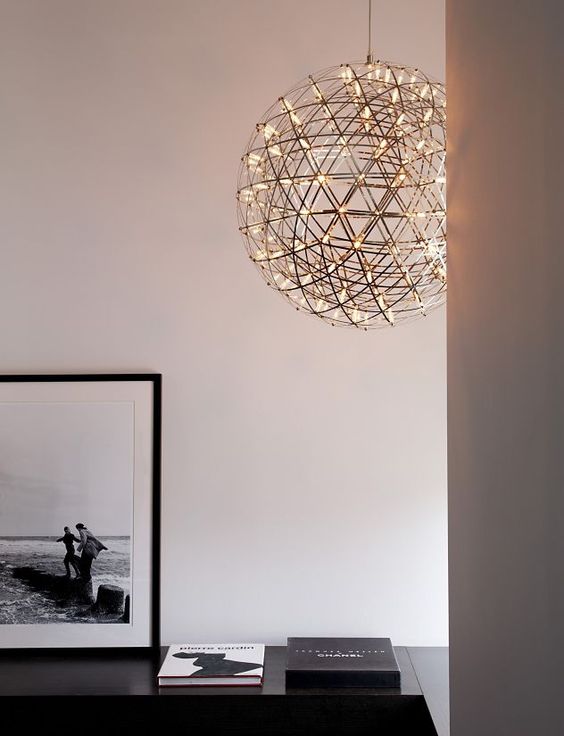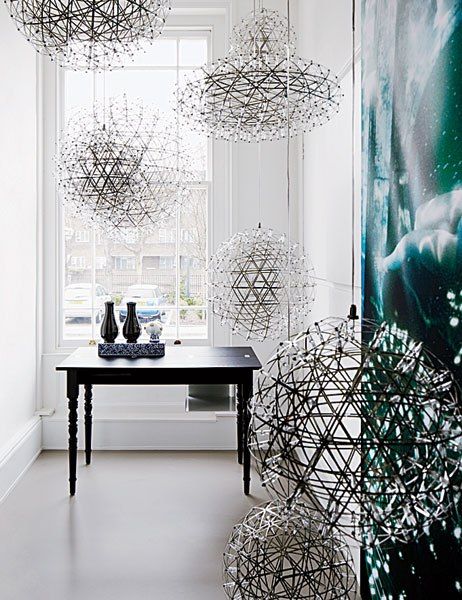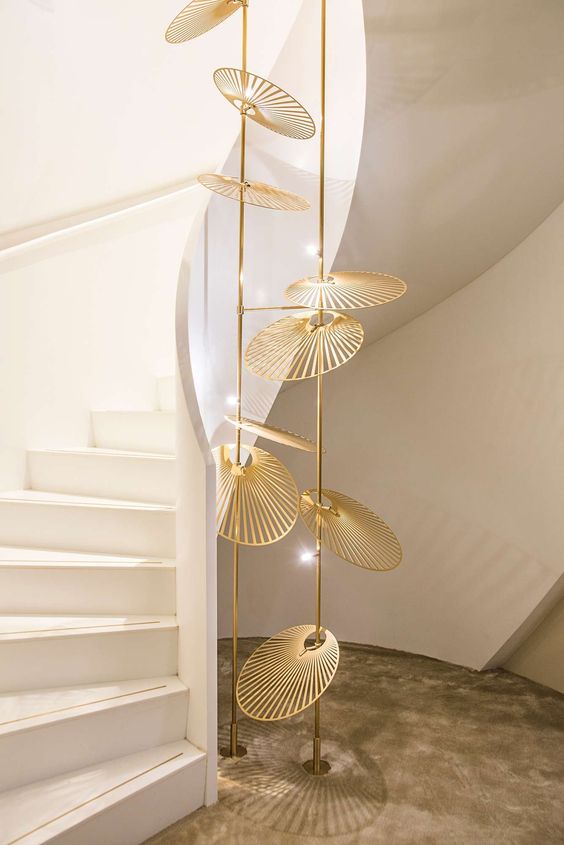 Callender Howorth works with some of the best lighting suppliers in the world and lighting design is a part of every design plan we create. Do not hesitate to contact us for you next interior design project.
Contact us at info@callenderhoworth.com.