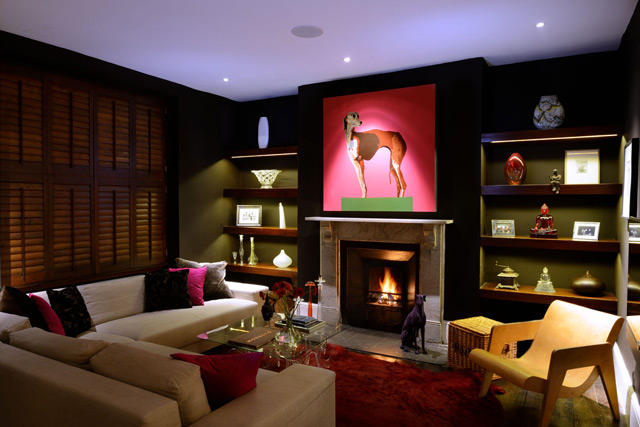 The rich colours at our Claremont Square project mirror the hues of the season
Well it's here then. The clocks went back, the temperature dropped and the evenings went dark. Winter has unleashed her cold fury and, if forecasts are to be believed, it looks like she's going to be vexed for quite some time.
So, if we're all going to be indoors for months, we need to think about how to cosy it up a little. How to create a place that's a welcoming haven away from the elements rather than a box that's going to induce cabin fever and family feuds.
We have already looked at lighting; in brief stick to table and floor lamps that will cast soft pools of light or wall lights that will wash gently over the space rather than the harsh glare of overhead pendants.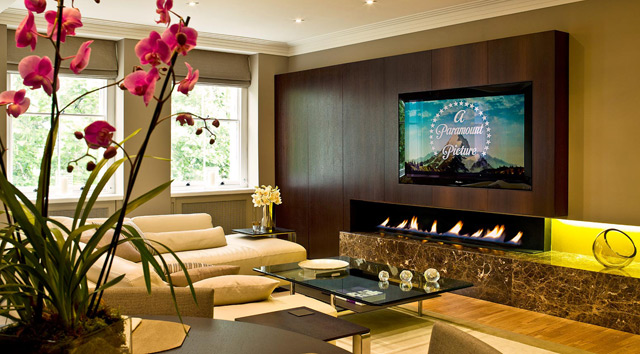 Let the warm hues of our Rutland Gate project inspire you on chilly days
Now it's time to look at the soft furnishings. This is where you need to think seasonally. The Scandinavians think nothing of changing their cushions and curtains according to the seasons and we should do the same.
Keep the textiles natural and move from cotton and linen in summer to velvet and cashmere, and a bit of faux fur for fun, in winter. These days we don't tend to have loose covers on sofas and armchairs but, if you do, consider having two sets made. There's nothing like snuggling up on a velvet sofa during the long dark winter months.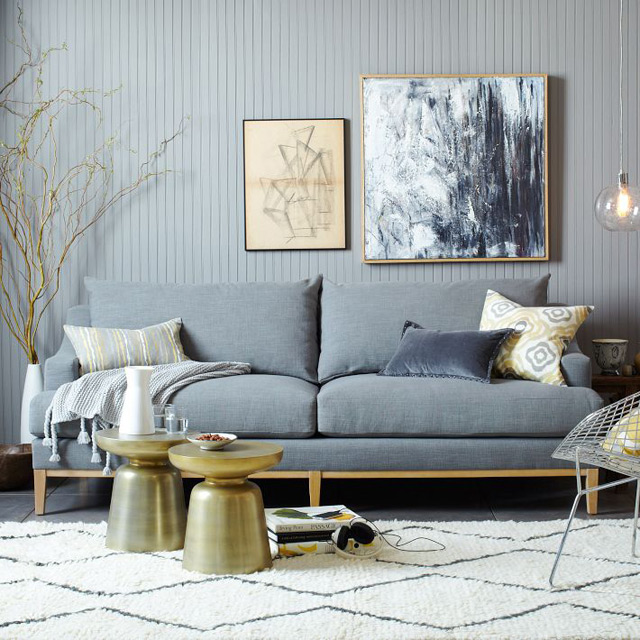 Velvet sofa, West Elm
If you have a fitted cover or chesterfield then invest in a few throws. Have a couple folded over the arms ready to wrap up cold toes, or drape one along the back. Add a stack of cushions in warm berry colours – this year it's all about shades of pink with metallic golds and brass – and suddenly the thought of spending a few evenings on the sofa with a glass of something red and warming in one hand and a Scandinavian box set in the other starts to feel less like entrapment and more like an invitation.
Curtains and cushions dealt with, let's turn to the floor. Again, it's easy to change rugs with the seasons. Think of something warm and cosy – perhaps even a deep pile or fur for winter and replace it with something lighter when the sun comes back.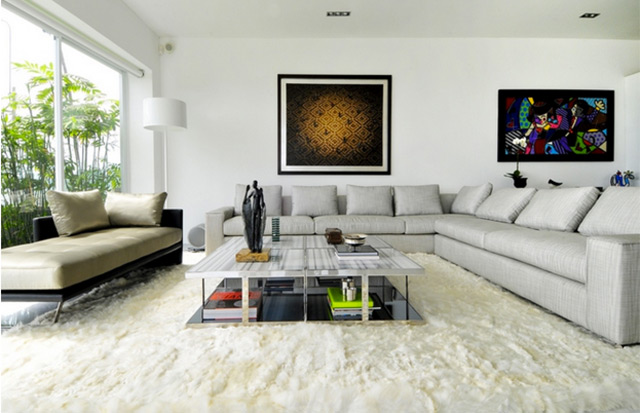 Alpaca fur rug, Kelaty
Now, we can't finish this post without returning to the Scandinavians. After all, those Nordic lands have the longest, coldest, darkest winters of them all. And how do they get round that? Hygge.
No we're not sneezing, it's a Danish word that doesn't perfectly translate but loosely means cosiness. And the way to achieve that is with candles. Light a few candles every evening and you can forget about the wind howling round outside.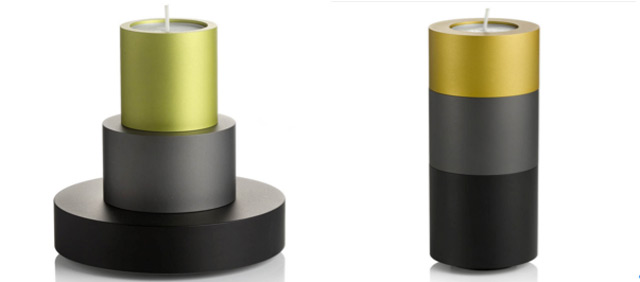 Stack candleholders, Miranda Watkins
Finally, remember that Cicero said that a room without books is like a body without a soul. Bring all those books you've been meaning to read and make a welcoming pile on the coffee table, those magazines that you were going to rip up to make moodboards? Now's the time. The photo albums that need sorting. Bring it on.
Winter, we don't care how cross you are. We're inside, we're warm and we're cosy. See you on the other side.